Oct 28 – Dec 18, 2022 RANDY WEEKS CONSERVATORY THEATRE  MAP

THEATRE FOR YOUNG AUDIENCES
Theatre for Young Audiences is back! Enter the forest for an adventure with the lovable LITTLE RED.

This charming, song-infused retelling of Little Red Riding Hood finds Little Red at the center of new adventures and new ways of seeing familiar characters. With a wandering wolf, a gardening grandma, a forest at risk, and characters from other tales joining in, Little Red discovers her own power as a vital doer in her community. Joyous and inspiring, the musical captures the warmth of Little Red and her family of smart, engaged females while also welcoming a new friendship between Red and Wolf.
Get your tickets to the fun! Bring your children to their first theatre experience and spark a lifetime of wonder.
STEVEN J. BURGE
(He/Him/His)
Wolf/A Pig
ALEX CAMPBELL
(She/Her/Hers)
Mother/A Pig/Gretel/ Grandmother
MICHAELA MURRAY
(She/Her/Hers)
Swing
BRITTANY MENDOZA-PEÑA 
Little Red
SEAN SCRUTCHINS
(He/Him/His)
Ranger Roger/ Shep/A Pig/Hansel
EDUCATORS
$11 Student Matinees & Scholarships Available
Accessible Performance
Sat, Dec 3 at 1:30pm
Before selecting seats, enter the appropriate code noted below for the services you require in the Promotional Code box.
Sign Language Interpretation: ASL
Audio Description: AUDIO
Learn more about access services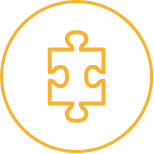 Sensory-Friendly Performances
Sun, Oct 30 at 1:30pm and 3:30pm 
Wed, Nov 16 at 12:00pm
Sensory-Friendly Performances are designed to be welcoming and inclusive for individuals with autism, sensory processing disorders, or other conditions by presenting theatre in a relaxed way to ensure everyone has access to live entertainment in a comfortable environment. Individuals of all abilities and with any and all behaviors are welcome.
Learn more through our Sensory Friendly Resource
Thank You to Our Generous Season Sponsors
Additional support provided by
Support the DCPA Today!
Our stories reflect your life. Our artists are your neighbors. And your children are our future. Invest in the life-changing power of theatre with a donation to the DCPA!