10 Fun Facts about Disney's The Lion King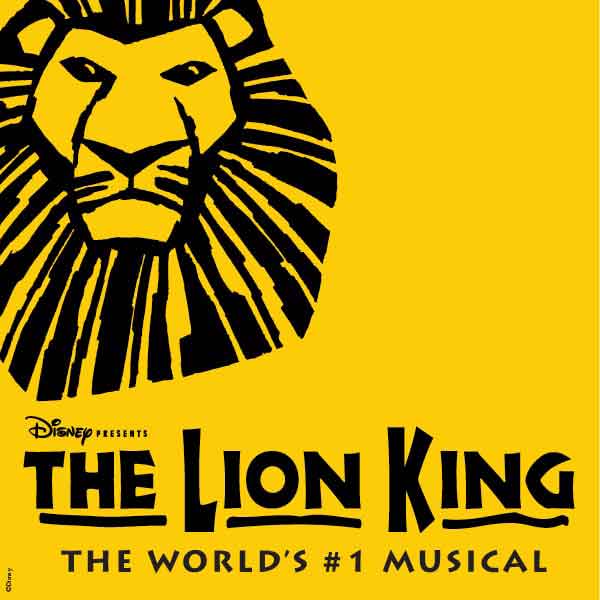 With more than 70 global theatre awards, The Lion King is a theatrical masterpiece. Here are 10 Fun Facts that make this one of the longest running and most successful musicals of all time:
It took 17,000 hours to build the masks and puppets for the original Broadway production, which are made of silicone rubber (to form the mask imprint) with a carbon fiber overlay — the same durable material used to build airplanes.
There are 200 puppets used in the production, which are brought to life by 49 cast members.
Mufasa's mask weighs 11 ounces, Scar's mask weighs seven ounces and Sarabi's mask is just four ounces.
The 14-foot giraffes in "Circle of Life" are brought to life by two actors who climb 6-foot ladders to fit inside the puppets, mount stilts and enter stage left.
The largest and longest animal in the show is the elephant. At 13' long, 12' high and 9' wide, the puppet requires four actors to walk down the aisle. When not occupied by the actors, the puppet can collapse down flat for convenient backstage storage.
The most complicated set piece is Pride Rock. On tour, it's a battery-powered set piece which expands out like an accordion to 18' wide and compresses to 8' when in the wings.
Nearly 700 lighting instruments were used to create the show's lighting plot.
There are 25 types of animals, birds, fish and insects represented in the show.
Worldwide, nearly 1,100 people are directly employed by The Lion King, including 20 whose sole mission is artistic upkeep of the show.
The North American touring production uses 18 trucks to transport the show from city to city.
DETAILS
The Lion King
Dec 2, 2021 – Jan 2, 2022 • Buell Theatre
Tickets: denvercenter.org OR 303.893.4100
https://www.denvercenter.org/wp-content/uploads/2019/02/Lionesses_Dance_in_THE_LION_KING_North_American_Tour_©_disney._Photo_by_Deen_van_Meer_.jpg
600
900
DCPA Press
DCPA Press
2021-11-05 15:16:16
2021-11-05 15:25:05
10 Fun Facts about Disney's The Lion King