5 Tips for Beginning Actors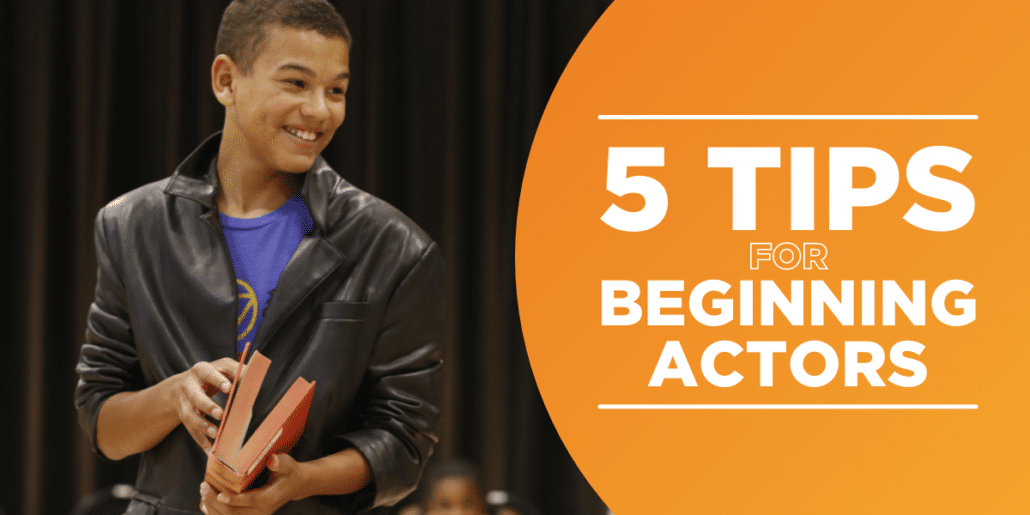 When the Denver Center for the Performing Arts asked actors who have performed on local stages, "What advice would you give someone who was just beginning their journey with acting?", here are five of their responses:
Know Yourself
"I say the most important thing is know who you are, who you want to be, and what your brand is. There is only one you. Do what speaks to your truth."
Erin Cherry (Last Night and the Night Before)
Find a Mentor
"A piece of advice that may help you starting off as an actor is to find a mentor in the industry that you really connect with. A mentor will give you advice navigating the industry and will give you ideas for developing your artistic path. You might find this mentor in your schools theatre department, or your local theatre's education wing. It might be a director you've worked with, or maybe an actor that you look up to."
Gustavo Márquez (Native Gardens, Sweat, A Christmas Carol)
Create from a Place of Familiarity
"Always bring a bit of who you are to any character you are trying to create. Creating from a place of familiarity will always put you two steps ahead."
Antoine L. Smith (Oklahoma!)
Understand Your Why
"Look at why you want to be an artist. Getting firm and solid in that, although it absolutely can morph and change often, is so grounding in the moment. If you have an authentic and deep rooted connection and purpose, so much of the ups and downs of the business, the process and training will feel less like a nonstop roller coaster."
Tara Falk (Sweat, You Lost Me)
Realize Your Potential
"Actors spend their professional lives completing the phrase 'I am.' And every time they play a part, they complete the phrase differently. 'I am a baker, I am a bartender, I am a butler,' etc.
"Because of that, the actor lives in a perpetual state of saying, 'I am anyone and I am everyone.' An actor has the power of unlimited identities, unlimited belief. The power of the actor is this understanding that they have within them unlimited identities and unlimited belief. If a young actor grasps how profoundly important this is, that actor will never be concerned about competing with other actors ever again!"
Sam Gregory (A Christmas Carol, Doubt, 40+ additional DCPA Theatre Company productions)
—
Wherever you're at on your journey, taking an acting class is a great way to hone your craft and develop yourself more fully as an actor. DCPA Education offers a wide variety of classes for children, teens and adults, including Introduction to Acting classes. Enroll today!
https://www.denvercenter.org/wp-content/uploads/2021/05/Beginning-Actors-Newscenter.png
1200
1600
DCPA Press
DCPA Press
2021-05-10 14:55:44
2021-05-10 16:10:16
5 Tips for Beginning Actors