A "camp-ier" Camp Christmas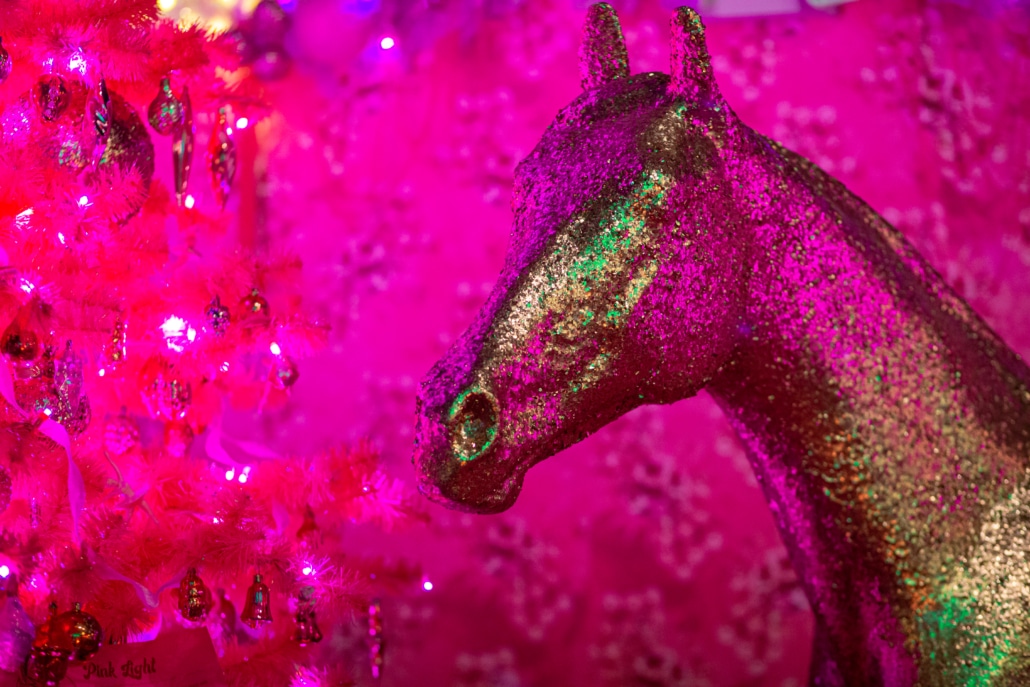 If ever there was a King of Christmas, it might just be Lakewood's very own Lonnie Hanzon. But instead of donning a crown, Hanzon takes on the role of Camp Director when DCPA Off-Center's Camp Christmas opens at Heritage Lakewood Belmar Park.
What started three years ago in Aurora's Stanley Marketplace can no longer be contained within four walls. Instead, local artist and designer Hanzon will utilize Belmar Park's historic structures along with six acres of outdoor space to create a whimsical winter wonderland unlike any other.
An internationally-noted visual installation artist, Lonnie's studio is located in a non-descript house that belies the bubbling creativity just inside. From animated Christmas window displays in storefronts along Larimer Square to spectacular outdoor lighting displays at the Houston Zoo, Lonnie is no stranger to Christmas and Camp Christmas in Lakewood gives him ample space to pull out all the bells, whistles, tinsel and…glitter.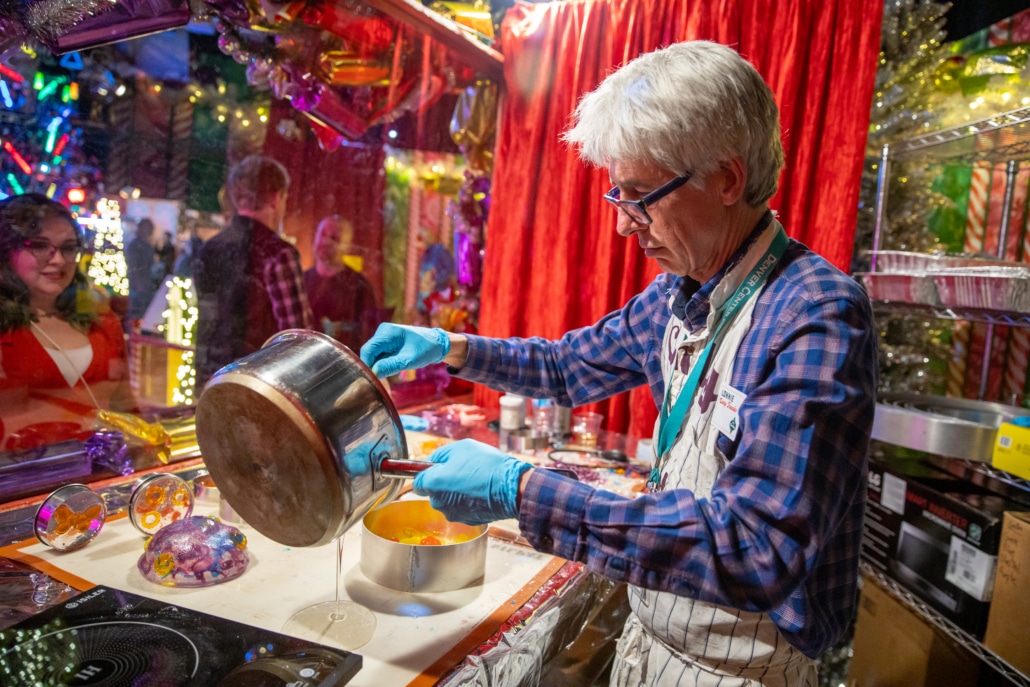 "We are preparing hundreds of thousands of lights, a mile of garland, hundreds of bows, and countless baubles and attractions for camp goers to enjoy," said Hanzon. "The place will be glistening and glowing.
"I hope campers will come to re-unite with loved ones, remember Christmas pasts, re-kindle their love for the season, and renew their Christmas spirit."
Infused with a "Forget your troubles. Come on, get Campy" attitude, the entirety of the experience will invite crowds to check their worries at the gate before immersing themselves in the fun and frivolity of the season. Imagine a 150-pound gingerbread mini replica of the camp, a 6' decorative camel piled sky high with a load of presents, a herd of giant sheep that light up from within, the return of the incredibly popular "Pink Room" and extraordinary Christmas lights adorning every tree and structure.
In addition to the visual splendor filled with unlimited photo ops, Camp Christmas is largely interactive. As Campers move throughout the experience, they will enter five structures to see indoor displays and also use a Camp Christmas Digital Field Guide to collect Merry Badges that reward their engagement. Campers can use an all-new audio tour in English or Spanish to guide them through the experience. Plus, 23 "pun" trees will be displayed throughout, so that children of all ages can test their wit and wisdom.
And no outdoor holiday experience would be complete without two full bars and a specialty hot chocolate stand offering a variety of magical seasonal drinks for the young and young at heart.
Those who just want a glimpse of the experience can enter the Visitor Center for a free taste of the installation that gives guests an appreciation of the origins of Christmas some 5,000 years ago. "The free Camp History Museum in the Visitor Center," said Charlie Miller, Curator of DCPA Off-Center, "show how, throughout history, people have come together to celebrate, finding warmth and light in the coldest and darkest time of the year."
Added Miller: "We are so excited to bring Camp Christmas to its new home at Heritage Lakewood Belmar Park. The festival grounds and historic buildings provide the perfect foundation for Lonnie to build upon, and I can't wait for his over-the-top vision come to life and for Campers of all ages to experience the magic."
The one-of-a-kind lighting display runs November 18 through January 2 with both daytime and evening admission. Heritage Lakewood Belmar Park is located at 801 S. Yarrow Street just off of Wadsworth Boulevard. Tickets start at $10 and include admission and amusement rides. To purchase tickets, call 303.893.4100 or visit denvercenter.org.
Produced by Hanzon Studios and Off-Center, Camp Christmas is made possible with support from the SCFD.
DETAILS
Camp Christmas
Nov 18 – Jan 2
Heritage Lakewood Belmar Park, 801 S. Yarrow Street
Tickets start at $10
https://www.denvercenter.org/wp-content/uploads/2021/09/191120_CampChristmas-043.jpg
3840
5760
Suzanne Yoe
Suzanne Yoe
2021-09-27 18:32:04
2021-09-28 09:07:17
A "camp-ier" Camp Christmas