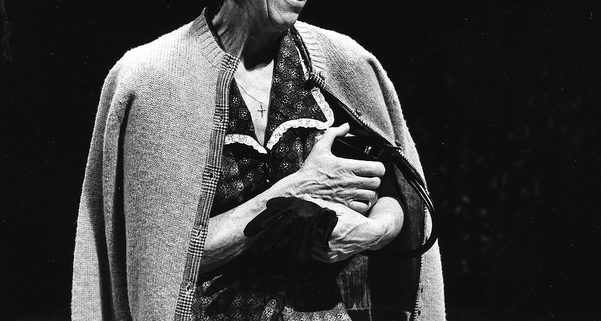 Ann Guilbert: Denver's next-door neighbor passes away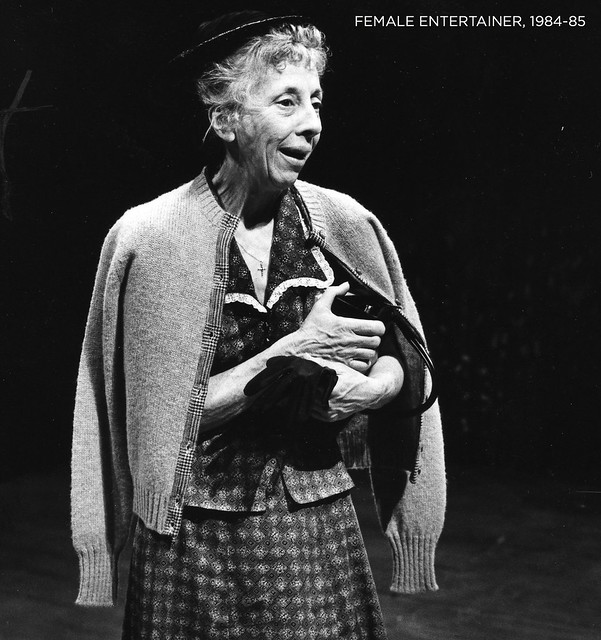 A photo retrospective of Ann Guilbert's stage work at the Denver Center. To see more, press the forward arrow on the image above.
Ann Guilbert was best known in the 1960s as America's next-door neighbor on The Dick Van Dyke Show. But over 11 years, she was Denver's next-door neighbor, performing in 14 plays on multiple Denver Center stages.
"Annie was absolutely typecast as the friendly neighbor," said longtime DCPA Theatre Company stage manager Chris Ewing. "She would literally go around backstage asking people, 'Do you need a cup of sugar?' "
Guilbert, who played perky Millie Helper on the classic TV sit-com from 1961-66, died of cancer on June 14 in Los Angeles. She was 87.
"She was a great lady," said Jacqueline Antaramian, Guilbert's frequent acting partner in Denver. "Always with a kind heart, good humor, a gracious presence and a beautiful soul."
Guilbert (pronounced "Gilbert") acknowledged and appreciated America's recognition of her as Millie, Ewing said. "But she was so much more than that as a theatre person."
Guilbert performed in several seminal DCPA productions between 1984-94. She played Dolly Levi in Thornton Wilder's The Matchmaker play (a precursor to the musical Hello, Dolly!), Estragon opposite Kathleen M. Brady in a gender-bending Waiting for Godot, and Miss Helen in Athol Fugard's The Road to Mecca. She also helped launch the Denver world premieres of two plays from Mark Harelik's The Immigrant series, which the DCPA later developed into a musical.
"She was the ultimate pro," Ewing said. "She would come in with her lines memorized before the first rehearsal. As you might expect, she was also a natural comic, and she could break the tension in a room with a one-liner."
She was also, added former DCPA crew member Michelle Olguin, everyone's favorite smoke buddy.
Kathleen M. Brady and Ann Guilbert in 'Waiting for Godot' at the DCPA in 1988.
Guilbert's final performance at the Denver Center was a personal and innovative retrospective of her life and career called Life Lines, directed and developed by Randal Myler. It was an evening of favorite poems that, when strung together, reflected a chronological tapestry of Guilbert's life covering romances to childbirth to her life on the stage. It was an expansion of a Guilbert's own teaching technique – she would often give her acting students poems and ask them to act them out.
"I've been extremely lucky over the years to work with some fine, fine actresses, but none finer than Annie Guilbert," Myler said. "On and off stage, Annie was truly remarkable. So full of life. We all loved her so much."
A year after Life Lines, Guilbert returned to Broadway in the comedy A Naked Girl on the Appian Way, starring Jill Clayburgh and Richard Thomas. It was her first Broadway appearance since making her debut in The Billy Barnes Revue 46 years earlier. TV Producer Carl Reiner saw Guilbert's performance in that show and remembered her when he was casting The Dick Van Dyke Show.
More Colorado theatre coverage on the DCPA NewsCenter
Guilbert's road to Denver, like so many others', went through Santa Maria, Calif., where she met and worked with future longtime DCPA Theatre Company Artistic Director Donovan Marley at the Pacific Conservatory of the Performing Arts. While still a busy TV actor, Guilbert sought out stage work to feed her creative soul, and she later joined Marley's artistic pilgrimage to Denver.
"She was like a diamond falling in Donovan's lap," Ewing said.
Antaramian first worked with Guilbert at the PCPA on Marley's production of Blood Wedding. It was directed by Laird Williamson and designed by Andrew Yelusich – two others who would become key figures in DCPA Theatre Company history. "I will never forget that experience for a myriad of reasons," said Antarmian, who played The Wife opposite Harelik in that play. "It blew everyone's mind who saw it. It was truly one for the American Theatre history books."
Seven years later in Denver, Guilbert and Antaramian starred in the DCPA's The Road to Mecca, the apartheid-era story of an elderly South African named Miss Helen fighting for the freedom to live on her own and express herself artistically.
"I was maybe 27 at the time; still growing into who I was going to be as an actress and human being," said Antaramian, whose character championed Miss Helen's cause. "Playing that role was very challenging, and Annie was my exceptional partner and mentor.
"She was a true example of what it was to have grace, intelligence, humor and heart as you navigate through a beautiful, difficult journey of storytelling," added Antaramian, who is currently playing Volumnia in Coriolanus at the Shakespeare Theatre of New Jersey.
Guilbert also performed frequently at the Denver Center with her second husband, the vaudevillian comic Guy Raymond, who died in 1997. He won rave reviews for his performance opposite his wife in The Immigrant plays, which later toured the country.
"When we get on stage, there's a chemistry involved that wouldn't be there between two people who weren't married," Raymond told The Los Angeles Times in 1996. "An arch of an eyebrow has meaning to us. It's very easy – and it's fun."
Guilbert was born Oct. 16, 1928, in Minneapolis. She graduated from Stanford University's Department of Speech and Drama, where she met the producer and actor George Eckstein. They married and had two daughters who survive her: Actor Hallie Todd and Nora Eckstein, a writer, actor and acting teacher. The couple divorced in 1966.
In the 1990s, Guilbert was a regular on the CBS sitcom The Nanny playing Fran Drescher's feisty grandmother, Yetta. She was in Nicole Holofcener's 2010 movie Please Give, a Sundance Film Festival selection, and on the HBO series Getting On. Most recently, she appeared on the CBS comedy Life in Pieces.
"The world is a bit dimmer without Annie in it," said Antaramian. "But her light graces all of us who knew her and had the great fortune to work with her, laugh with her and be around her."
John Moore was named one of the 12 most influential theater critics in the U.S by American Theatre Magazine in 2011. He has since taken a groundbreaking position as the Denver Center's Senior Arts Journalist.
News reports contributed to this report.
Ann Guilbert at the Denver Center:
Play, role, season
Female Entertainer, The Old Woman, 1984-85
The Immigrant, Ima Perry, 1984-85
Woman Without a Name, Woman, 1985
The Immigrant, Ima Perry, 1985-86
Koozy's Piece, Grammie 1987-88
A Lie of the Mind, Lorraine, 1987-88
Holiday Memories, Ms. Prothro and Woman, 1987-88
Waiting for Godot, Estragon, 1988-89
Matchmaker, Dolly Levi, 1988-89
The Road to Mecca, Miss Helen, 1989-90
Three Men on a Horse, Mabel, 1989-90
Arsenic & Old Lace, Abby Brewster, 1991-92
To Kill a Mockingbird, Miss Maudie Atkinson, 1991-92
Lifelines, as herself, 1993-94
Click here to see Ann Guilbert's full TV and movie resume on IMDB.com
https://www.denvercenter.org/wp-content/uploads/2018/04/featured-image-3069.jpg
640
601
John Moore
John Moore
2016-07-26 15:37:00
2018-06-14 15:30:22
Ann Guilbert: Denver's next-door neighbor passes away