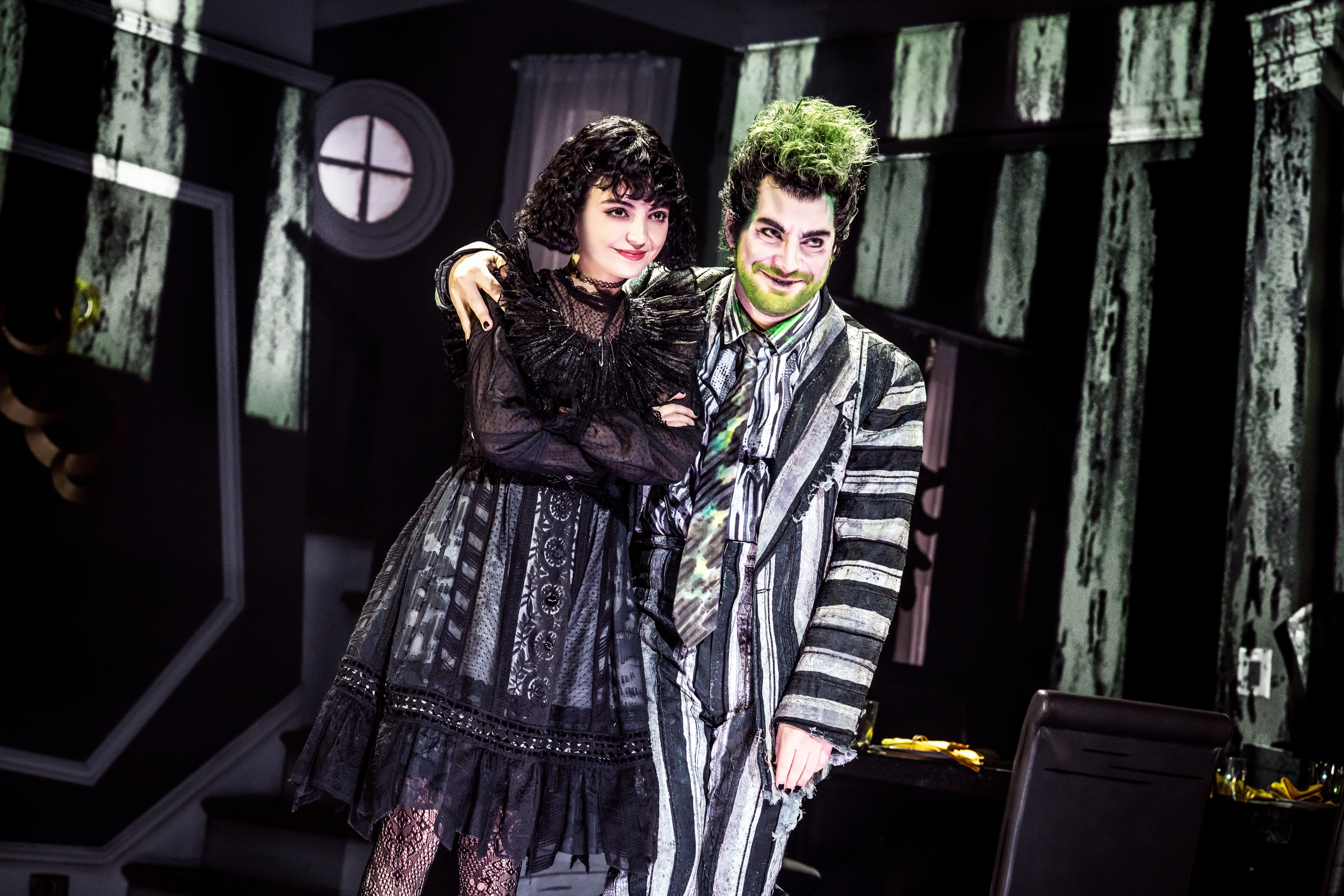 Reprinted by permission of Beetlejuice
Beetlejuice was Tim Burton's second film.

Before directing his first film, Burton was a Disney animator.
Burton originally wanted Sammy Davis Jr. to play Beetlejuice but producer David Geen insisted on Michael Keaton.
The film won an Oscar for Best Makeup in 1989.
Alternative titles for the film included House Ghosts and Scared Sheetless.
Beetlejuice was named after a star, Betelgeuse, in the constellation Orion.
Beetlejuice only appears in 17.5 minutes of the film.
The musical was in the works for eight years before the pre-Broadway tryout in Washington, D.C.
DETAILS
Beetlejuice
Sep 5 – 17, 2023 • Buell Theatre
Tickets
https://www.denvercenter.org/wp-content/uploads/2023/06/Pictured-L-R_-Isabella-Esler-Lydia-and-Justin-Collette-Beetlejuice.-Photo-by-Matthew-Murphy-2022.jpg
4000
6000
DCPA Press
DCPA Press
2023-06-22 09:00:42
2023-06-22 09:03:54
Beetlejuice Trivia