Club
Denver's Best Sandwich Shops
An evening of watching Clyde's will surely leave you with a hankering for a good sandwich in Denver.
Created in the 1700s in England by a hungry late-night gambler, the Earl of Sandwich, sandwiches have become a vehicle of taste and inventiveness for a variety of ingredients between two pieces of bread.
Denver Sandwich History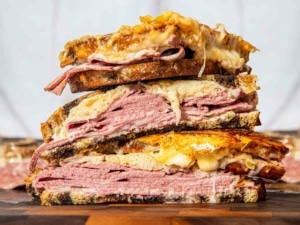 There are a lot of ways to approach sandwich selection locally, but since we're on the topic of history it makes sense to seek out the Mile High City's oldest — and still operating — sandwich shop. Given that some restaurants may consider a burger a sandwich, this distinction is up for interpretation.
OLDEST DENVER SANDWICH SHOP
The Bagel Deli & Restaurant
6439 E. Hampden Ave.
The Bagel Deli & Restaurant has laid claim to the title of Denver's "best deli" since 1953. The deli has been featured on the Food Network's "Diners, Drive Ins, and Dives" and can brag about what the show's host, Guy Fieri, ate when he visited the restaurant (not a sandwich, but a knish).
The sandwiches here are for the truly hungry and carnivorous, with stacks of pastrami, corned beef, and cheeses. This classic Jewish deli includes egg salad, whitefish salad, salmon salad, and a whole lotta sides with your main course. After you — somehow? — wrap your lips around one of their combo sandwiches, dig in to fruit, cottage cheese, and more.
MODERN SANDWICHES
Leven Deli Co.
123 12th Ave.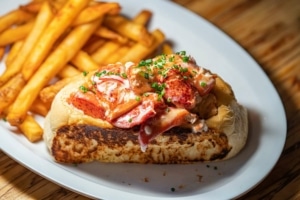 For those in search of the 2023 version of The Bagel Deli & Restaurant, head to Leven Deli Co. for a grilled version of the classic pastrami sandwich. There is a selection of vegetarian sandwiches here such as the Smoked Beet Reuben (with beets substituted for pastrami) or Smashed Chickpea.
Vinh Xuong Bakery
2370 W. Alameda Ave.
The Vinh Xuong Bakery has traditional Vietnamese takes on modern sandwiches — and gluten free versions of a few sandwiches that use a rice paper wrap in place of the French baguette. A Combination Banh-Mi include Chinese BBQ pork, Vietnamese ham, and pork headcheese. There is also a Tofu Banh-mi with scallions, garlic, jalapeno, and crispy onions for a punch of flavor.
Mead St. Provisions
3625 W. 32nd Ave.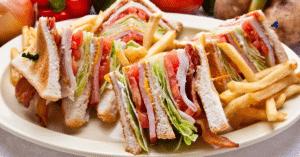 It's funny how with sandwiches it seems each sandwich maker is doing their own take on someone else's sandwich. For example, at Mead St. Provisions in the Highlands, among some mouth-watering but basic ham and cheese, antipasto, turkey and cheese offerings, there is a Banh-Mi sandwich. This Banh-Mi is nothing like those at Vinh Xuong Bakery — it features a teriyaki chicken and crispy pork belly as an add-on — yet still the effort is there to represent another culture's sandwich.
NOT YOUR USUAL SANDWICHES
Little Arthur's Hoagies
Instagram at @littlearthurshoagies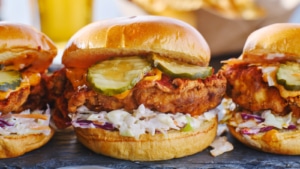 Little Arthur's Hoagies is not typical, including the lack of a fixed location. Find them on Instagram at @littlearthurshoagies to follow along on where these sandwiches will currently be available. Once you find them, see if the Uncle Greg Buffalo Chicken Cheesesteak or The Daniela is available — on their signature freshly baked sesame seed buns.
Las Tortas
682 S. Colorado Blvd.
Las Tortas just outside of Denver in Glendale, offers the Mexican version of a sandwich, so you get the carne asada with avocado, onions, lettuce, tomato, and beans in their classic, the Norteña. All cheeses here are described as "Mexican cheese" and a small glossary on the menu helpfully translates items such as "chorizo = Mexican sausage" or "Asada = steak."
Whether you're inspired by the sandwiches of another culture, looking for a traditional hero, or hungry for something new and different, Denver has many sandwich eateries to sample for lunch or dinner.
https://www.denvercenter.org/wp-content/uploads/2023/08/club-sandwich.png
627
1200
Mindy Sink
Mindy Sink
2023-09-20 10:30:11
2023-10-25 10:30:51
Denver's Best Sandwich Shops