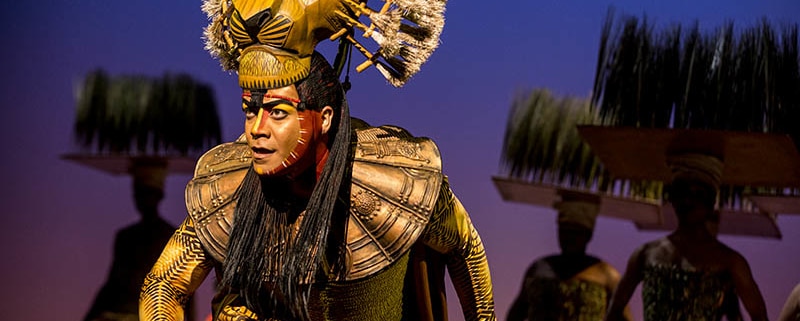 Five Showstopping Fathers of Theatre
Celebrate Father's Day with a small sampling of some larger-than-life theatre dads. 
John Heminges in The Book of Will
John Heminges is not only a loyal friend to William Shakespeare, but a loving husband and doting father to his daughter, Alice. Together they, and a band of merry men — and women — preserve the works of the Bard for generations to come.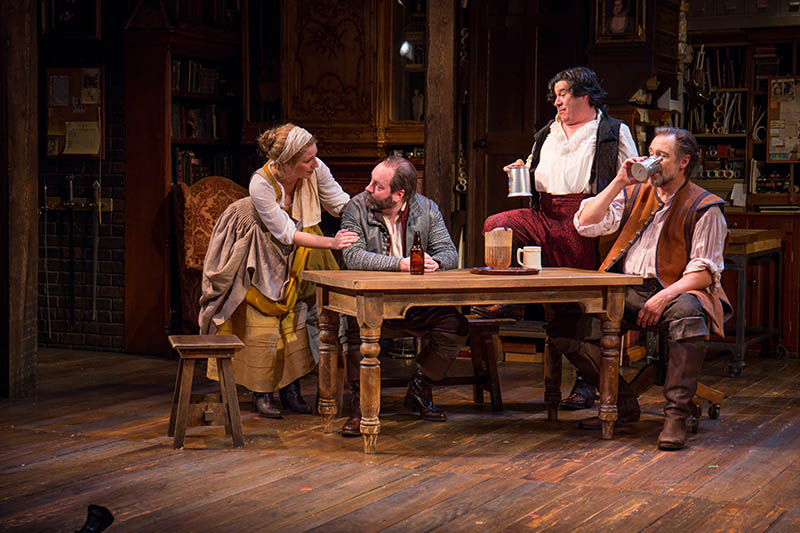 Jennifer Le Blanc as Alice Heminges and Liam Craig as John Heminges in the 2017 DCPA Theatre Company world premiere of The Book of Will. 
Bob Crachit in A Christmas Carol
There is nothing that Bob Crachit wouldn't do to make his ailing son, Tiny Tim, happy and healthy including working for the cold hearted Ebenezer Scrooge.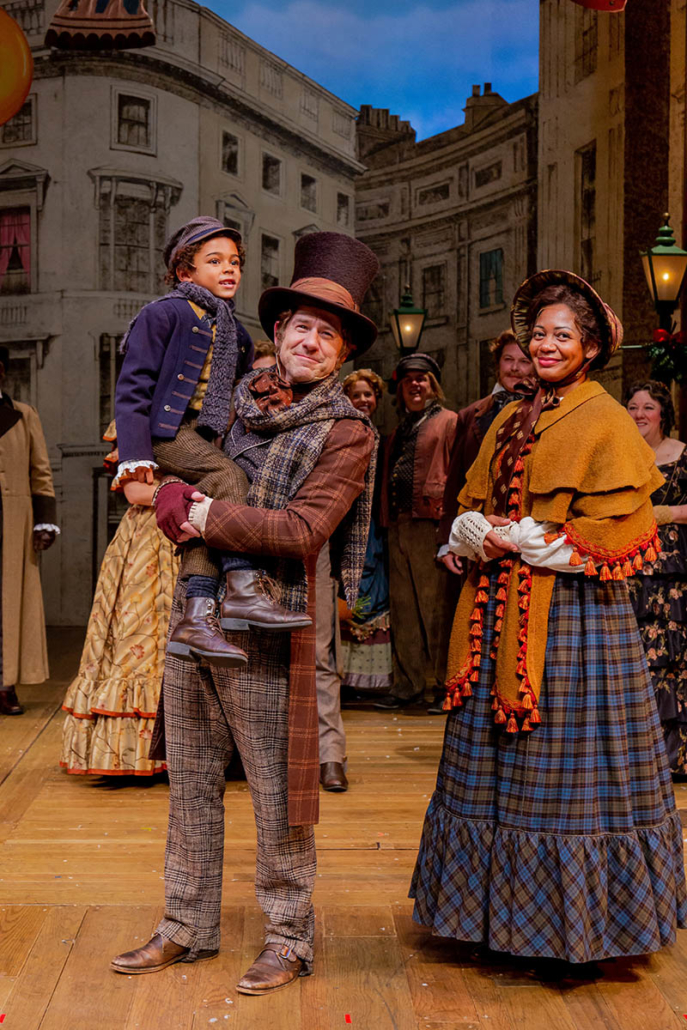 Lucas Turner as Tiny Tim and Brian Vaughn in the 2018 DCPA Theatre Company production of A Christmas Carol.
Mufasa in The Lion King 
Mufsa, King of the Pridelands and father to young Simba, is the epitome of leadership and fatherhood. The wise and fair ruler who leads by example and demonstrates honesty, fairness and respect to his impressionable son.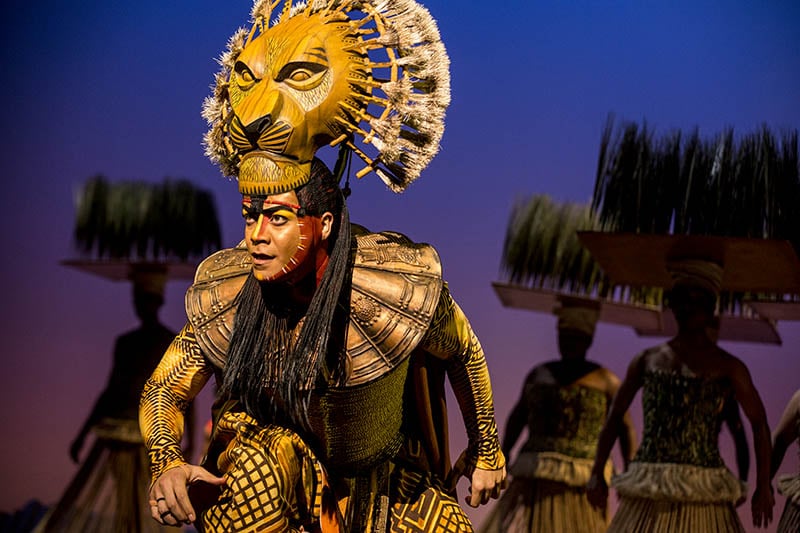 Gerald Ramsey as Mufasa in 2020/21 The Lion King North American Tour. ©Disney. Photo by Matthew Murphy.
Tevye in Fiddler on the Roof
When Tevye's daughters defy normal conventions to follow their hearts, Tevye must choose which he loves more — his children or tradition.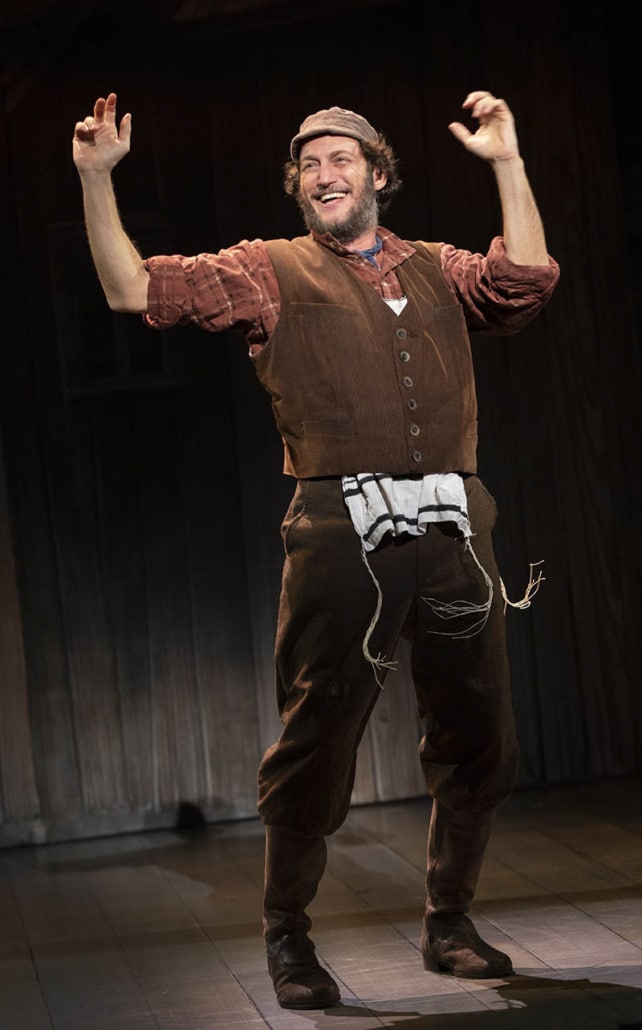 Yehezkel Lazarov as Tevye in the 2018/19 Broadway touring production of Fiddler on the Roof. Photo by Joan Marcus.
Atticus Finch in To Kill a Mockingbird
In the courtroom, lawyer Atticus Finch in Aaron Sorkin's adaptation of Harper Lee's classic novel nobly stands against racism in a small town in mid-30s Alabama. At home, and as a widower, he teaches his two young children how to stand up for their beliefs even if they might be the lone voice against a heated mob.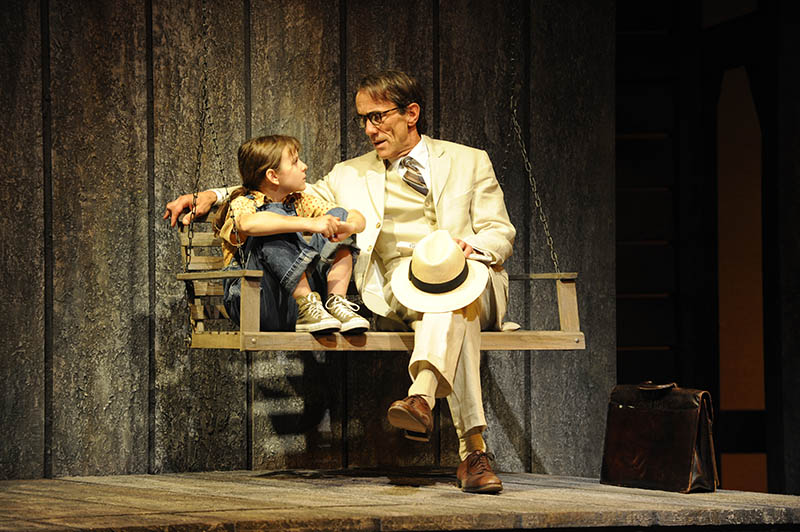 Caroline Rosenblum as Scout and John Hutton as Atticus Finch in the 2011/12 DCPA Theatre Company production of To Kill a Mockingbird.
https://www.denvercenter.org/wp-content/uploads/2020/06/Gerald-Ramsey-as-Mufasa-in-The-Lion-King-North-American_-our.-©Disney._Photo-by-Matthew-Murphy.jpg
533
800
DCPA Press
DCPA Press
2020-06-22 12:35:01
2020-06-29 10:35:06
Five Showstopping Fathers of Theatre