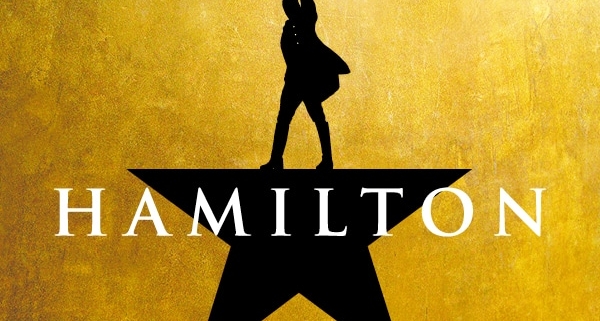 Hamilton Prop Details As Told By the Prop-Makers Themselves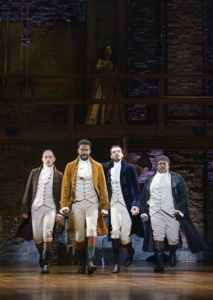 As Hamilton was gearing up for the road, the team went to see where the sausage gets made! Actually, they visited Mary Therese Creede and her team at Jerard Studio in Red Hook, Brooklyn where all of the Hamilton props are created. Mary Therese's team knows the Hamilton props inside and out. So, they asked them to share some secrets on which props are the most challenging to make, which are the most innovative, and which are most often overlooked by the audience. Here's what they had to say:
THE BARRELS AND PLANKS:
"Actors are often building their own props on stage. They move the barrel and now it's the bar at Fraunces Tavern. It's genius how they repurpose on stage. They use the tavern table in so many ways."
THE DUELING PISTOLS:
"The pistols are cast in really hard rubber. Often, they would drop the pistols so we had to make a cast and recreate them entirely in durable, hard rubber. Then, we add metal parts so when it drops it sounds like metal. We also had to reinforce the trigger because actors kept pulling it."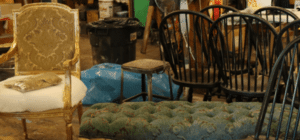 THE ROPE:
"There are thousands of feet of rope on stage. Each rope is specific. Each has a number and a configuration. They seem just hung up there because that's how it's supposed to seem, but each [coil] is designed with a specific configuration in mind and has to hold up through shipping [to shows in other cities]. Every single rope has to be measured to come to exact configuration size. A single coil is easily 30 feet of rope." NOTE: These coils are identical across all sets and companies.
THE CANDLES:
"There are 109 candles per company. First, we get a battery-operated candle, then we take it apart and alter the circuit boards by adding resistors and leads and wire them so that the lights and flickering can be controlled from the lighting board by a single operator. We have this down now but making it maintenance-friendly has been a process."
See the props in action when Hamilton returns to Denver.
DETAILS
Hamilton
Feb 16 – Mar 27, 2022 • Buell Theatre
https://www.denvercenter.org/wp-content/uploads/2019/01/Hamilton_Web_Tile_600x600.jpg
600
600
DCPA Press
DCPA Press
2022-01-13 10:57:28
2022-02-03 16:39:39
Hamilton Prop Details As Told By the Prop-Makers Themselves