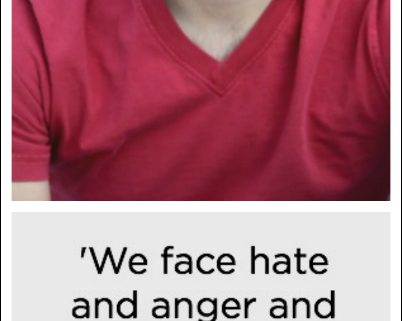 Meet the cast: Daniel Berryman of 'Sweeney Todd'
MEET DANIEL BERRYMAN
Anthony Hope in Sweeney Todd


At the Theatre Company: Debut. Other theatres: Off-Broadway credits include The Fantasticks (Theatre Center). Regional credits include West Side Story (Finger Lakes MY Festival), Hello, Dolly! (MUNY), The Most Happy Fella (Goodspeed), Les Miserables, You're A Good Man, Charlie Brown (Theatre Aspen), A Little Night Music (Indiana Repertory Theatre), Rent (The 5th Ave. Theatre).
​
Hometown: New York
Training: BFA from the University of Michigan
What was the role that changed your life? No one role, but my first theatre job in New York, I played the mute in The Fantasticks. I think of myself as a singer, primarily, so playing the mute was very humbling. And during my time in the role I learned what it means to truly be present on stage. Other than moving a few props, the only thing I could do was watch the play unfold every night. It helped me to get out of my head and simply be there in the theatre with my fellow actors and the audience.
Why are you an actor? I fell into theatre as a kid. It was fun but, honestly, I didn't think much about it. As I've grown up and as I've looked for meaning and purpose in my life, I've come to believe that Jesus has led me into theatre as a way to join with him as he renews and remakes our broken world that he so loves and wants to heal.
What would you be doing for a career if you weren't an actor? I'd either continue to perform as a singer/songwriter or as a opera singer; or I'd be

a pastor. Being a singer/songwriter would be wonderful because, while getting to make music, I'd be able to express myself exactly the way I want to. Singing opera is a dream for me because the music is so challenging, beautiful, and emotional. And I'd like to be a pastor because I'm already constantly thinking and brooding about the state of the world, theology, what it means to love and serve people. And because I have deep desire to see people grow and flourish in life.

Ideal scene partner: Without a doubt, my wife: Grace Morgan (Christine understudy in the national touring production of The Phantom of the Opera). We met in school and we were both musical theatre majors. She's a phenomenal performer, and I've watched her play so many amazing roles in college and since. But I've never had the gift that would be playing opposite her. A dream of ours is to play Clara and Fabrizio in The Light in the Piazza.
Why does this production of Sweeney Todd matter? Because its subject matter is very real. All over this country and around the world we see or hear about violence every day, whether it's war, suicide, murder… There is real hate and anger and woundedness, and how we respond is extremely important. Plus, it's not just all around us. We face hate and anger and the wounds within ourselves, and we have to come to grips with what that says about who we are. Some say that evil and good are simply human social constructs but a play like Sweeney Todd gives us a opportunity to reexamine whether that's true. And a theatre like the Denver Center gives people the opportunity to talk about all of this as a community.
What do you hope the audience gets out of it? I hope the audience is entertained. I hope they enjoy the humor of the play, because there's plenty. I hope they leave contemplating afresh the problems facing us in our world today. And finally, I hope they notice that death doesn't get everyone. There is hope for a new start.

Finish this sentence: "All I want is …"
"… Jesus."
Daniel Berryman and wife Grace Morgan perform "In Whatever Time We Have."

​More Colorado theatre coverage on the DCPA NewsCenter

Sweeney Todd: Ticket information

Music and lyrics by Stephen Sondheim; Book by High Wheeler (adapted by Christopher Bond); musical adaptation by DeVotchKa
Through May 15 (opens April 15)
StageTheatre
Grammy-nominated Denver band DeVotchKa takes on the legendary demon barber of Fleet Street, serving up a reinvention of Sondheim's musical thriller. Hell-bent on revenge, Sweeney Todd takes up with his enterprising neighbor in a devilish plot to slice their way through London's upper crust. Justice will be served — along with audacious humor and bloody good thrills.
Accessible performance 1:30 p.m. May 1
Tickets: 303-893-4100 or BUY ONLINE

Previous NewsCenter coverage of Sweeney Todd:
Theatre Company giddily going down rabbit hole in 2015-16
DeVotchKa frontman promises a Sweeney Todd that's 'loud and proud'
DCPA announces DeVotchka-infused Sweeney Todd casting
​Where the band meets the blade: Rehearsals open
Co-stars on bringing DeVotchKa's fresh blood to Sondheim
Video sneak peek with DeVotchKa
Five things we learned at Perspectives: Use a dull blade!
Previous Sweeney Todd profiles (to date):
Meet Danny Rothman
Meet Jean McCormick
​
Previous 2015-16 'Meet the Cast' profiles
Meet Adeoye of Lookingglass Alice and All the Way
Meet Kevin Berntson of The Nest
Meet J. Paul Boehmer of As You Like It
Meet Molly Brennan of Lookingglass Alice
Meet Courtney Capek of A Christmas Carol
Meet Todd Cerveris of All the Way
Meet Brian D. Coats of The Nest
Meet Tad Cooley of Tribes
Meet Paul DeBoy of All the Way
Meet Allen Dorsey of A Christmas Carol
Meet Kevin Douglas of Lookingglass Alice
Meet Napoleon M. Douglas of A Christmas Carol
Meet Brian Dykstra of The Nest
Meet Isabel Ellison of Tribes
Meet Mariana Fernandez of FADE
Meet Kate Finch of Tribes
Meet Ella Galaty of A Christmas Carol
Meet Mike Hartman of All the Way
Meet Ben Heil of A Christmas Carol
Meet Carolyn Holding of As You Like It
Meet Drew Horwitz of As You Like It
Meet Maurice Jones of As You Like It
Meet Geoffrey Kent of As You Like It and All the Way
Meet Emily Kron of As You Like It
Meet Nick LaMedica of As You Like It
Meet Victoria Mack of The Nest
Meet Bianca Mikahn of How I Got Over
Meet Andrew Pastides of Tribes
Meet Ralonda Simmons of How I Got Over
Meet Shannan Steele of A Christmas Carol
Meet Carly Street of The Nest
Meet Samuel Taylor of Lookingglass Alice
Meet Lindsey Noel Whiting of Lookingglass Alice
Meet Jake Williamson of A Christmas Carol
Meet Matt Zambrano of As You Like It
https://www.denvercenter.org/wp-content/uploads/2018/04/featured-image-3432.jpg
1059
402
John Moore
John Moore
2016-04-12 13:19:00
2018-06-14 15:30:22
Meet the cast: Daniel Berryman of 'Sweeney Todd'