No Mystery Here: Make It a Fun Night of Solving a Murder
As someone who went from reading Nancy Drew to Agatha Christie as a young child, I'm a fan of most mystery stories — whether in a book, play, or movie. If The 39 Steps just whets your appetite for more mystery-solving entertainment, there is no shortage of options in Colorado.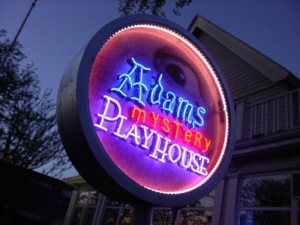 ADAM'S MYSTERY PLAYHOUSE
2406 Federal Blvd., Denver
Adam's Mystery Playhouse has shows that appeal to all ages with their murder mystery dinner theatre that is as much about the laughs as the mystery. Be prepared for audience participation! They also have private parties and summer camps for kids at this historic mansion near downtown Denver.
---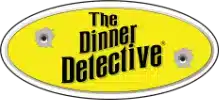 THE DINNER DETECTIVE
1420 Stout St., Denver
The Dinner Detective takes place in the Embassy Suites near the Colorado Convention Center. As the name implies, this is murder mystery dinner theater with a four-course plated meal taking place during the show. Is that an actor at your table or another couple out for a night on the town? Hmmm, the plot thickens!
---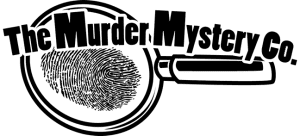 MURDER MYSTERY COMPANY
Host your own event with the Murder Mystery Company, and you decide if you want to also make it costume party and a dinner party or what the theme might be. You can choose to be a suspect or not and other details to max out the fun.
---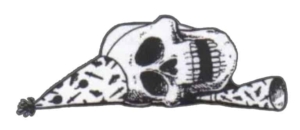 'TIL DEATH DO US PARTY
Bluebird Lodge, 401 Main St. Gold Hill, Boulder
Make the drive to the Boulder area, specifically the Bluebird Lodge in Gold Hill where you can schedule a "Til Death Do Us Party" murder mystery experience. There are dozens of murder stories to choose from of different historical eras from 1862-1984.
---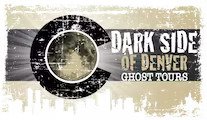 DARK SIDE OF DENVER GHOST TOURS
As close as you'll get to good ghost tour in Savannah, Denver does have the Dark Side of Denver Ghost Tours available to put a chill down your spine as you walk from one haunted house to another hearing about the stories of the past—after dark. These spooky tales are considered safe for kids and some of their tours are offered in daytime.
If you can make it a night away, head south for a night of adventure.
---

ROYAL GORGE ROUTE RAILROAD MURDER MYSTER DINNER TRAIN RIDE
401 Water St., Cañon City
The Royal Gorge Route Railroad in Cañon City has a Murder Mystery Dinner Train Experience. Plan ahead as this is not a weekly event. In 2022, they offered two nights in October with different stories: Murder at Macabre Manor and Murder at Bottomsrood Manor. Food, wine, scenery, and a good mystery to take part in are all part of this experience.
---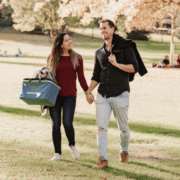 MYSTERY PICNICS
For those who find murder mystery entertainment…er…distasteful, there's an alternative type of mystery to solve in Denver: mystery picnics. These are more like scavenger hunts in which you select your location — Denver's Capitol Hill, Boulder, Red Rocks Amphitheater, and more — then solve the culinary clues to fill your picnic basket before you discover your secret location to settle down and enjoy your meal either on a date or as a family.
---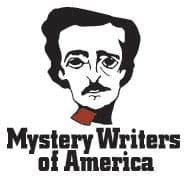 ROCKY MOUNTAIN MYSTERY WRITERS OF AMERICA
If you're an aspiring mystery writer yourself, the Rocky Mountain Mystery Writers of America might appeal to you and they have opportunities open to the public. Consider entering the annual six-word mystery contest or get to know authors and what inspired their mystery stories.
https://www.denvercenter.org/wp-content/uploads/2023/03/Dover-Hall-Murder-at-the-Mansion-47-1024x683-1.jpg
683
1024
Mindy Sink
Mindy Sink
2023-03-22 13:44:39
2023-03-22 13:54:01
No Mystery Here: Make It a Fun Night of Solving a Murder