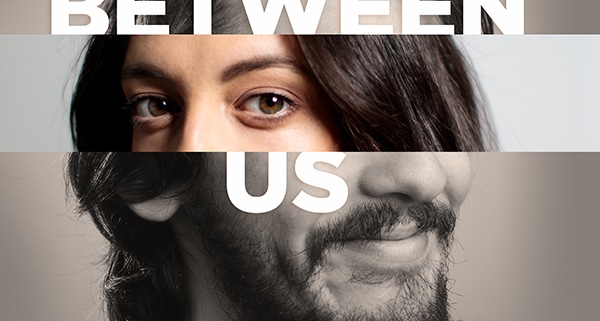 One Actor. One Audience Member. One Up-Close-and-Personal Encounter.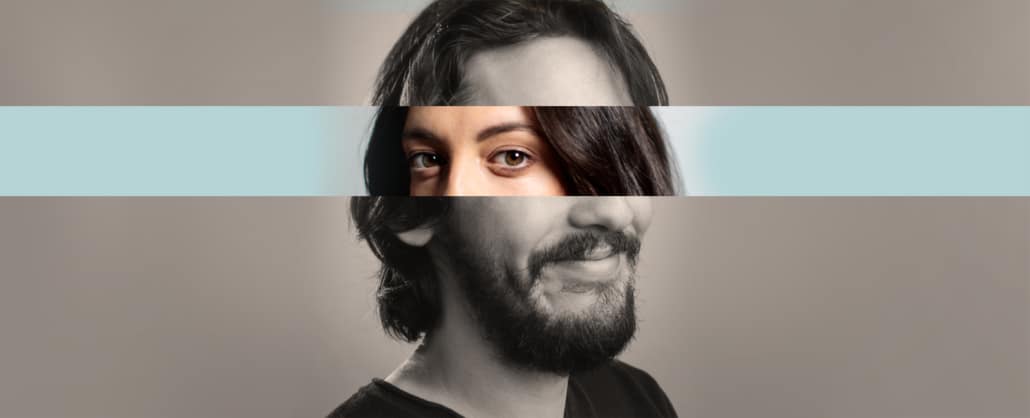 Off-Center's Between Us will bring together one actor and one audience member to share in up to three unique experiences around Denver

Off-Center, the Denver Center's most adventurous line of programming, has announced its next immersive experience will be Between Us, beginning performances this spring. Between Us will bring together one actor and one audience member to share each other's company in a set of three unique one-on-one experiences in locations around downtown Denver.
Inspired by the Denver audiences' response to the one-on-one moment in Sweet & Lucky and the award-winning one-on-one production of Red Flags, created by Los Angeles-based Capital W, Between Us gives audience members the opportunity to become part of the story just by being themselves.
"With Between Us, we are exploring how much real agency we can give the audience in the experience while still delivering a cohesive narrative with a satisfying ending. What happens when the audience can influence the outcome of the story? How do we engage them as a participant and honor what they bring? How do we make it intimate and perfectly tailored to each audience member?" said Charlie Miller, curator of Off-Center. "I am thrilled to be collaborating with an amazing group of artists from across the country and a stellar cast of local performers to bring these three unique immersive experiences to Denver audiences."
Between Us will feature Kristen Adele (Corduroy, DCPA; "House of Cards"), Jessica Austgen (Sense and Sensibility, Arvada Center), donnie l. betts (Director of Skeleton Crew, Curious Theatre Company), Janae Burris (Cyrano De Bergerac, Colorado Shakespeare Festival), Chelsea Frye (Rausch, The Catamounts), Rodney Lizcano (American Mariachi, DCPA), Jason Maxwell (Failure: A Love Story, The Catamounts), Jenna Moll Reyes (The Wild Party, DCPA), Mare Trevathan (You Can't Take It With You, Colorado Shakespeare Festival), and Justin Walvoord (Sweet & Lucky, DCPA).
Between Us will run March 23 through May 26, locations to be provided prior to performance. Tickets start at $40 and are on sale now.
About Between Us
A stranger is waiting to meet you. They're wandering around a museum, or serving you at a restaurant, or waiting for the bus. Instead of letting them pass through your periphery like so many others, this is your chance to connect. To have a conversation. To discover the secrets that each of us keep and the humanity we forget to recognize. Between Us is a set of three unique one-on-one experiences with just you and an actor, created by some of the country's leading immersive theatre artists. Head to a downtown Denver destination to share each other's company and connect in a very real way. Over the course of an hour, you'll inspire the twists and turns your encounter will take, and by the simple act of being yourself, your rendezvous will be unlike any other. Don't miss the once-in-a-lifetime chance to look a story in the face and become a part of it yourself.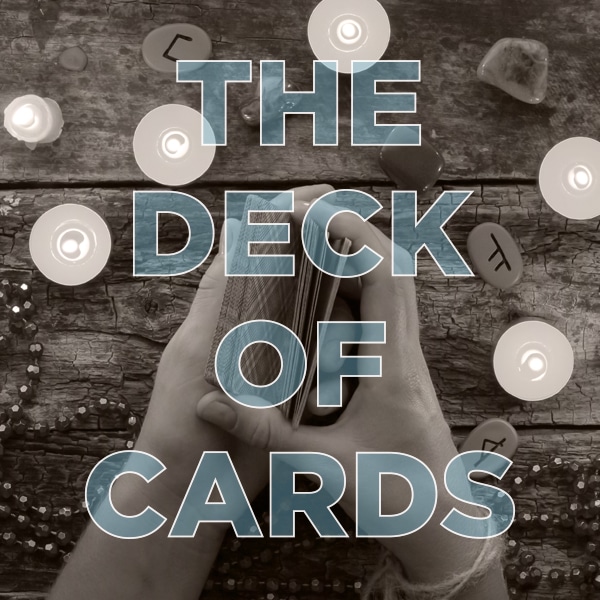 The Deck of Cards

March 23-May 26 (Opens March 30)
Downtown Denver (location to be provided prior to performance)
Co-conceived by Christopher Gabriel Núñez and Jenny Koons
Written by Christopher Gabriel Núñez
Adapted and Directed by Jenny Koons
Be it by fate or chance, the path of your journey lies in a shuffle. As you have your cards interpreted by a guide, you'll open your eyes to the ways your path has led you to this moment and the events where a single choice could change your future. Bring a small token from your life that you would like to pass on to another audience member at the end of the experience.
About the director: Jenny Koons is a New York-based theatre director who specializes in bringing unique artists together to create cross-disciplinary work that focuses on activism and community. Her most notable piece, The Odyssey Project, was a year-long site-specific performance in 12 public locations across New York City featuring an incredible ensemble of 29 artists, and she was the associate/resident director for Queen of the Night, a "circus of intimate sensation" (The New York Times) presented by the producers of Sleep No More.
The Whiskey Tasting
April 2-May 26 (Opens April 7)
Downtown Denver (location to be provided prior to performance)
Conceived by David Jacobi and Amanda Berg Wilson
Written by David Jacobi (author of The Couches, a featured play at the Denver Center's 2018 Colorado New Play Summit)
Directed by Amanda Berg Wilson 
You and a friend sit down for a whiskey tasting to explore the history and nuanced varieties of this spirit. But as your bartender begins to divulge details about their own life, you'll be inspired to toast to the moments that brought you to where you are today. This experience is for two audience members to share at the same time. Whiskey flight (four tastings) included.
About the director: Amanda Berg Wilson is the co-founder and Artistic Director of The Catamounts, a Boulder-based company that creates theatre for the adventurous palate. She starred in Off-Center's largest-scale immersive production to date, Sweet & Lucky, and directed the following season's 360-degree musical The Wild Party, called "a sensory explosion…[it] makes a good case for experimenting beyond conventional proscenium theater." (The Denver Post)
The Blind Date
April 6-May 26 (Opens April 9)
MCA Denver
by Capital W
Written and Directed by Lauren Ludwig
Creative Production and Dramaturgy by Monica Miklas
You've been set up on a blind date to wander through the Museum of Contemporary Art Denver. Skip the small talk and dive into the big questions of creation, destruction, and the way we expose our true selves through the strange ritual of dating. Museum admission included.
About the director: Capital W is the Los Angeles-based joint venture of longtime collaborators Lauren Ludwig and Monica Miklas, whose works explore unconventional, immersive, and site-specific theatre. LA Weekly called their first production, Hamlet-Mobile, "pure gold," and their one-on-one piece Red Flags won the Immersive Critic's Circle Best Overall Immersive Work award.
About Off-Center
An Off-Center experience is unlike any other. These out-of-the-box adventures sweep you off your seat to connect with art on a whole new level. Interact with stories as they come alive around you, travel to undiscovered places throughout our community and explore the possibilities of performance. Some stories shouldn't sit still, and neither should you. Come see what surprises are in store and start living life Off-Center.
Programming at the Denver Center is made possible through the generous support of the Scientific & Cultural Facilities District; Theatre Company season sponsors The Shubert Foundation, University of Colorado and Daniel L. Ritchie, and media sponsors The Denver Post and CBS4. Please be advised that the DCPA is the ONLY authorized ticket seller for Broadway tours and shows by DCPA Theatre Company, Cabaret and Off-Center. Tickets bought through secondary ticket vendors may exceed face value or be invalid.
https://www.denvercenter.org/wp-content/uploads/2019/02/OC-BetweenUs-showtile-600x600.jpg
600
600
DCPA Press
DCPA Press
2019-02-22 14:21:11
2019-03-08 18:18:18
One Actor. One Audience Member. One Up-Close-and-Personal Encounter.