Tickets on Sale Now for DCPA Theatre Company Season, 11 Broadway & Cabaret Tours
The Denver Center for the Performing Arts (DCPA) announces today that tickets for the 2023/24 DCPA Theatre Company productions and 11 Broadway & Cabaret tours are now on sale.
The new Theatre Company season kicks off performances on Sept 1 and will feature seven mainstage productions including Stephen Sondheim's classic A Little Night Music, Lynn Nottage's critically acclaimed Clyde's, two world premiere productions from the 2022 Colorado New Play Summit, and the 2022 Tony Award-winning Best Play The Lehman Trilogy.
MJ, the highly anticipated Broadway tour that is part of the Broadway and Cabaret 2023/24 subscription season, goes back on sale after a brief period this past holiday season. DCPA Broadway & Cabaret adds returning favorites The Secret Comedy of Women® and Bluey's Big Play as well as something new with every performance at Broadway's Next Hit Musical to the previously announced Jesus Christ Superstar, CHICAGO, The Improvised Shakespeare Company®, Hairspray, Shrek The Musical, The Cher Show and Disney's Frozen.
Patrons are encouraged to visit denvercenter.org/tickets-events regularly for shows added throughout the year.
TICKET ADVISORY
DCPA Subscriber tickets are now on sale. Tickets will go on sale to the public on Aug 11 at 10am MT and may be purchased as follows:
Online: denvercenter.org
Phone: 303.893.4100. Monday-Saturday, 10am-6pm
In person: Tuesday-Saturday, 12pm-6pm (Open at 10am MT on Aug 11). Located in the Bonfils Theatre Complex lobby near the intersection of Speer & Arapahoe.
Please be advised that the DCPA – denvercenter.org – is the ONLY authorized ticket provider for these productions in Denver. As with all productions produced and/or presented by the DCPA, ticket buyers who purchase tickets from a ticket broker or any third party run the risk of overpaying or purchasing illegitimate tickets. Patrons should be aware that the DCPA is unable to reprint or replace lost or stolen tickets and is unable to contact patrons with information regarding time changes or other pertinent updates regarding the performance. Patrons found in violation of the DCPA Ticket Purcase and Sale Terms and Policies may have all of their tickets canceled.
ABOUT THE SHOWS
(In order by date)
Clyde's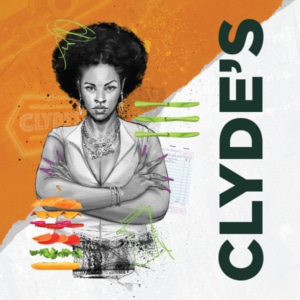 By Lynn Nottage
Directed by Jamil Jude
Oct 27 – Nov 26, 2023
Kilstrom Theatre
In this feisty new comedy by two-time Pulitzer Prize winner Lynn Nottage (Sweat, Ruined), you'll become a fly on the wall of Clyde's, a roadside sandwich shop, in all its gastronomical glory.
At Clyde's, formerly incarcerated individuals cook up meals that range from sublime to soul-crushing. Even as the surly shop owner tries to keep them under her thumb, their kitchen mentor, Montrellous, guides them on a quest to create the perfect sandwich – and reclaim their lives.
Clyde's is an extraordinary work that dances effortlessly between moments of searing pain and outrageous humor. It's a work Variety calls "a flavor-bomb of a new comedy." It's the sustenance you didn't know you needed — until now.
---
The Secret Comedy of Women®
The Garner Galleria Theatre
Jan 3-28, 2024
Back by popular demand, The Secret Comedy of Women® is a laugh-out-loud immersive theatrical celebration that exuberantly triumphs over the challenges of womanhood. This two-woman show liberates the universal female experience through a rollicking spectacle of sweetly sharp comedy, songs, dances, stories and spontaneous moments of discovery that galvanizes the bonds all women share. The audience freely roars with laughter at everything that has ever held them back; from boys to bras and pantyhose to menopause.  It's no secret that every woman deserves a laugh like this.
---
Jesus Christ Superstar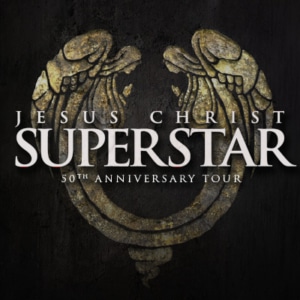 The Buell Theatre
Jan 23 – 28, 2024
Celebrating its 50th Anniversary, a new mesmerizing production of the iconic musical phenomenon returns to the stage. Originally staged by London's Regent's Park Open Air Theatre and helmed by the acclaimed director Timothy Sheader (Crazy for You, Into the Woods) and cutting-edge choreographer Drew McOnie (King Kong, Strictly Ballroom), this production won the 2017 Olivier Award for Best Musical Revival garnering unprecedented reviews and accolades. Appealing to both theater audiences and concert music fans, this production pays tribute to the historic 1971 Billboard Album of the Year while creating a modern, theatrical world that is uniquely fresh and inspiring. With lyrics and music by Emmy, Grammy, Oscar and Tony winners Tim Rice and Andrew Lloyd Webber, Jesus Christ Superstar is set against the backdrop of an extraordinary series of events during the final weeks in the life of Jesus Christ as seen through the eyes of Judas. Reflecting the rock roots that defined a generation, the legendary score includes "I Don't Know How to Love Him," "Gethsemane" and "Superstar."
---
WORLD PREMIERE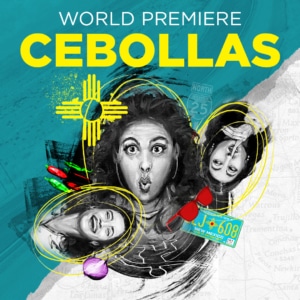 Cebollas
By Leonard Madrid
Directed by Jerry Ruiz
Jan 26 – Mar 10, 2024
Singleton Theatre
Three Latina sisters are forced to take an unexpected road trip from Albuquerque to Denver. Making their way north on I-25, they don't travel for business or for pleasure. They just need to transport a dead body across state lines. But, then again, what are sisters for?
Speeding past the familiar locales of Bernalillo, Santa Fe, Huerfano, Colorado Springs, and Castle Rock, they reflect on shared family history and muse about the lives their daughters might live. On this seemingly endless stretch of highway, their bickering, laughter, singing, and discoveries will fundamentally change – and strengthen – their relationship.
New Mexican culture and the immutable bond of sisterhood take center stage in this outlandish comedy, which garnered stellar audience response at the 2022 Colorado New Play Summit. Join us for the world premiere of Cebollas next winter!
---
CHICAGO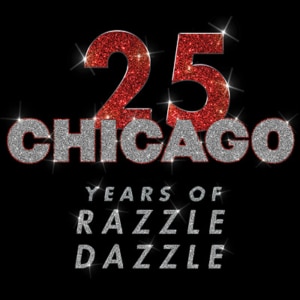 The Buell Theatre
Jan 30 – Feb 4, 2024
After 25 years, CHICAGO is still the one musical with everything that makes Broadway shimmy-shake: a universal tale of fame, fortune, and all that jazz, with one show stopping song after another and the most astonishing dancing you've ever seen. No wonder CHICAGO has been honored with 6 Tony Awards®, 2 Olivier Awards, a Grammy®, and thousands of standing ovations. As we celebrate our 25th anniversary —you've got to come see why the name on everyone's lips is still…CHICAGO. With a legendary book by Fred Ebb and Bob Fosse, music by John Kander and lyrics by Fred Ebb, CHICAGO is now the #1 longest-running American musical in Broadway history — and it still shows no sign of ever slowing down! Set amidst the razzle-dazzle decadence of the 1920s, CHICAGO is the story of Roxie Hart, a housewife and nightclub dancer who maliciously murders her on-the-side lover after he threatens to walk out on her. Desperate to avoid conviction, she dupes the public, the media and her rival cellmate, Velma Kelly, by hiring Chicago's slickest criminal lawyer to transform her malicious crime into a barrage of sensational headlines, the likes of which might just as easily be ripped from today's tabloids. It's no surprise that CHICAGO has wowed audiences from Mexico City to Moscow, from Sao Paulo to South Africa.
---
The Improvised Shakespeare Company®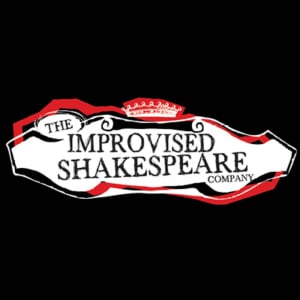 The Garner Galleria Theatre
Feb 7 – Mar 31, 2024
The Improvised Shakespeare Company® proudly presents an evening of spontaneous comedy featuring the language and themes of William Shakespeare! Based on one audience suggestion (a title of a show that has never been written), the dazzling players create a brand new, fully improvised Shakespearean masterpiece right before your eyes. Nothing has been planned out, rehearsed, or written. All of the dialogue is said for the first time, the characters are created as you watch, and if ever you're wondering where the story is going…so are they! See the show TimeOut Chicago calls "Staggeringly Brilliant" and "Downright Hilarious!" You've never seen the Bard like this before!
---
WORLD PREMIERE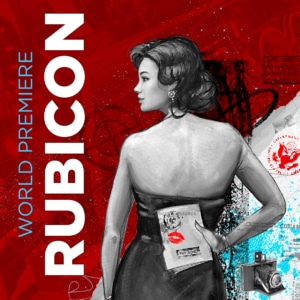 Rubicon
By Kirsten Potter
Directed by Chris Coleman
Feb 9 – Mar 10, 2024
Kilstrom Theatre
Based on a true story, Rubicon tracks the career of one of history's most effective spies. Starting in the years leading up to World War II, the plot follows Elizabeth "Betty" Pack as she transitions from society wife and mother to steely, seductive agent for British and American Intelligence. As missions take her from Madrid to Warsaw to Washington, Betty uses her charm, beauty, and intellect as tools of espionage, leveraging her sexuality to influence global affairs.
Overflowing with intrigue and wit, Rubicon is an engaging portrait of an unsung heroine and the sacrifices she makes to change the course of the war. It addresses the stigma attached to choosing professional determination and personal agency over traditional gender expectations. It's a work that's suspenseful, seductive, and surprising all at once.
An audience favorite at the 2022 Colorado New Play Summit, DCPA Theatre Company is proud to present the world premiere of Rubicon!
---
Hairspray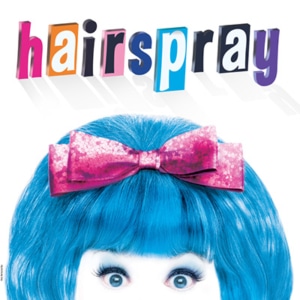 The Buell Theatre
Mar 5-10, 2024
You Can't Stop the Beat! Hairspray, Broadway's Tony Award-winning musical comedy phenomenon is back on tour! Join 16-year-old Tracy Turnblad in 1960s Baltimore as she sets out to dance her way onto TV's most popular show. Can a girl with big dreams (and even bigger hair) change the world? Featuring the beloved score of hit songs including "Welcome to the '60s," "Good Morning Baltimore" and "You Can't Stop the Beat," Hairspray is "fresh, winning, and deliriously tuneful!" (The New York Times). This all-new touring production reunites Broadway's award-winning creative team led by Director Jack O'Brien and Choreographer Jerry Mitchell to bring Hairspray to a new generation of theater audiences.  Don't miss this "exhilaratingly funny and warm-hearted musical comedy" (The New Yorker).
---
Shrek The Musical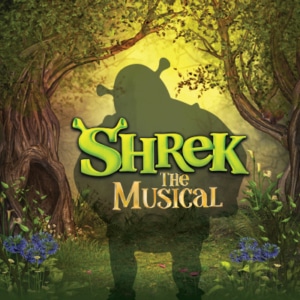 The Buell Theatre
Mar 14-17, 2024
"Once upon a time, there was a little ogre named Shrek…." And thus begins the tale of an unlikely hero who finds himself on a life-changing journey alongside a wisecracking Donkey and a feisty princess who resists her rescue. Yes, your favorite ogre is back in the hilarious stage spectacle based on the Oscar®-winning, smash hit, DreamWorks animated film. This Tony Award®-winning fairy tale musical adventure features songs from Jeanine Tesori (Kimberly Akimbo; Caroline, or Change), a sidesplitting book by Pulitzer Prize winner David Lindsay-Abaire (Kimberly Akimbo) and brings all the beloved characters you know from the film to life. USA Today raves, "Altogether irresistible!" You'll be a "believer" too as there's more to the story than meets the ears.
---
Emma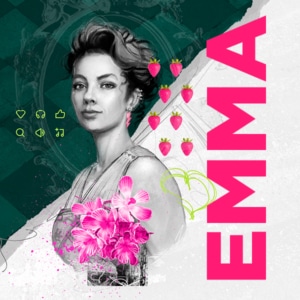 By Kate Hamill, based on the novel by Jane Austen
Directed by Meredith McDonough
Apr 5 – May 5, 2024
Wolf Theatre
A delightfully unconventional and fun adaptation of Jane Austen's classic comedy.
Ever the romantic, Emma Woodhouse prides herself on being the best matchmaker in town. Goaded by her friend George Knightley, she sets out on a quest to set up the adorable ingénue Harriet with a fitting suitor. But love has its own agenda with plenty of twists and turns in store – including a few for Emma herself.
This rendition of Emma is a joyous, irreverent take in conversation with the Regency novel. In a new adaptation that's a bit zany and refreshingly contemporary, playwright Kate Hamill infuses the language and perspectives of today into Austen's beloved characters. You may be surprised by who says what — and how. One thing's for sure, you'll never see Emma the same way again.
Emma is presented through special arrangement with and all authorized performance materials are supplied by TRW PLAYS, 1180 Avenue of the Americas, Suite 640, New York, NY 10036. http://www.trwplays.com
---
MJ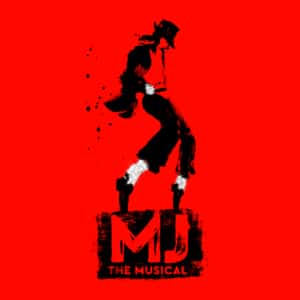 Apr 10-28, 2024
The Buell Theatre
He is one of the greatest entertainers of all time. Now, Michael Jackson's unique and unparalleled artistry comes to Denver as MJ, the multi Tony Award®-winning new musical centered around the making of the 1992 Dangerous World Tour, begins a tour of its own. Created by Tony Award®-winning Director/Choreographer Christopher Wheeldon and two-time Pulitzer Prize winner Lynn Nottage, MJ goes beyond the singular moves and signature sound of the star, offering a rare look at the creative mind and collaborative spirit that catapulted Michael Jackson into legendary status. MJ is startin' somethin' as it makes its Denver premiere at The Buell Theatre in April 2024.
---
Where Did We Sit on the Bus?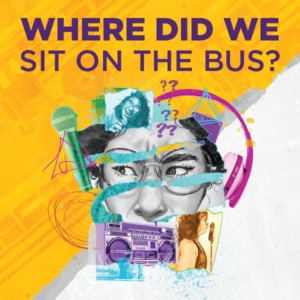 By Brian Quijada
Featuring Original Compositions by Satya Chávez
Directed by Matt Dickson
Apr 19 – Jun 2, 2024
Singleton Theatre
Nine-year-old Bee Quijada sits in a suburban classroom. During a history lesson on Rosa Parks, she asks, "Where did Latinos sit on the bus?"
What follows is a theatrical mixtape of Bee's life. It's a one-person show that immerses the audience in elaborate, layered soundscapes by fusing Latin rhythms, hip-hop, and spoken word poetry. And it's all made, in-person, in real time, through the magic of live music and storytelling.
Where Did We Sit on the Bus? captures both the innocence of youth and the pressures that come with being the child of immigrants. It asks, "What is my place? Where do I fit in?" It builds from the ground up, one step at a time, taking audiences on a soulful musical journey as its hero finds hope and meaning through art.
---
The Cher Show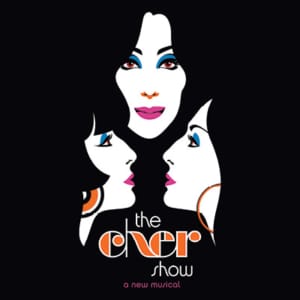 The Buell Theatre
May 3-5, 2024
Superstars come and go. Cher is forever. For six straight decades, only one unstoppable force has flat-out dominated popular culture – breaking down barriers, pushing boundaries and letting nothing and no one stand in her way. The Cher Show is the Tony Award®-winning musical of her story, and it's packed with so much Cher that it takes three women to play her: the kid starting out, the glam pop star, and the icon. The Cher Show is 35 smash hits, six decades of stardom, two rock-star husbands, a Grammy®, an Oscar®, an Emmy®, and enough Tony Award-winning Bob Mackie gowns to cause a sequin shortage in New York City, all in one unabashedly fabulous new musical that will have audiences dancing in the aisles!
---
The Lehman Trilogy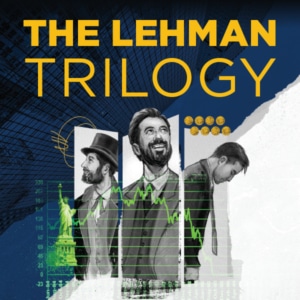 By Stefano Massini
Adapted by Ben Power
Directed by Margot Bordelon
May 3 – Jun 2, 2024
Kilstrom Theatre
Winner of the 2022 Tony Award for Best Play and hailed as "a genuinely epic production" (The New York Times), The Lehman Trilogy follows three German-Jewish immigrant brothers, and their descendants, as they navigate fire, flood, war, and panic to build a financial behemoth that changed America.
In 1847, the Lehman brothers open a modest clothing shop in Alabama. But they have big dreams. They evolve as new opportunities arise. They capitalize on railroads, oil booms, personal computers, and, eventually, capital itself. They become so intertwined with the U.S. government, and in the daily lives of millions of stakeholders, that some begin to believe that Lehman Brothers, the institution, is too big to fail.
This extraordinary feat of storytelling uses only three actors to trace 163 years of family history and business. Until one day, in 2008, when it all comes crashing down…
---
Bluey's Big Play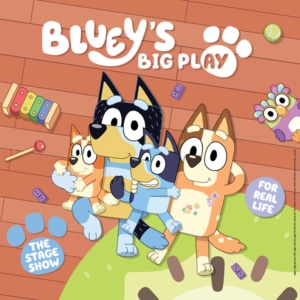 The Buell Theatre
May 11&12, 2024
★★★★★ "A glorious celebration of everything you love about the show"
– The Guardian
When Dad feels like a little bit of Sunday afternoon time out, Bluey and Bingo have other plans! Join them as they pull out all of the games and cleverness at their disposal to get Dad off that bean bag. Bluey's Big Play is a brand-new theatrical adaptation of the Emmy® award-winning children's television series, with an original story by Bluey creator Joe Brumm, and new music by Bluey composer, Joff Bush. Join the Heelers in their first live theatre show made just for you, featuring brilliantly created puppets, this is Bluey as you've never seen it before, brought to real life. Bluey's Big Play is presented by BBC Studios and Andrew Kay in association with Windmill Theatre Co.
---
Broadway's Next Hit Musial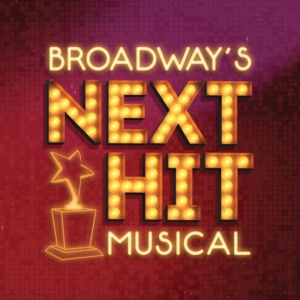 The Garner Galleria Theatre
June 12-30, 2024
The New York Times calls Broadway's Next Hit Musical "Hilarious!"
Time Out NY says "At last! A musical of, for, and by the people."
Improv, Stand-up Comedy & Live Music made up ON THE SPOT! "Whose Line Is It Anyway" meets "The Tony Awards." Every song is fresh. Every scene is new. Every night is different. It's all improvised and it's all funny. Don't miss the next great American musical – it could be written by YOU! Broadway's Next Hit Musical is the only unscripted theatrical awards show. Have you heard of the TONY awards? Well, Broadway's Next Hit Musical is…The PHONY Awards! The audience members write down made up song titles and our master improvisers gather these suggestions and present them as "nominated songs" for this coveted award. We create spontaneous scenes and songs filled with great dancing, catchy melodies, and tons of laughter. The audience votes for their favorite song and watches as the cast turns that song into a full-blown improvised musical – complete with memorable characters, witty dialogue, and plot twists galore. BNHM has been seen recently throughout the United States and in New York City at The Triad Theater, The Tribeca Film Festival, and at The New York Musical Theater Festival, among many other locations. Under the direction of improv veterans Rob Schiffmann and Deb Rabbai, TheaterWeek hailed the show as "brilliant" and The New York Post called Broadway's Next Hit Musical "remarkable."
---
Disney's Frozen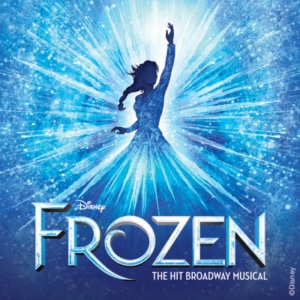 The Buell Theatre
Jun 20-30, 2024
From the producer of The Lion King and Aladdin, Frozen, the Tony®-nominated Best Musical, is returning to Denver! After making its pre-Broadway debut at the Buell in 2017, the "simply magical" (LA Daily News) production will once again "let it go" in the mile-high city. Heralded by The New Yorker as "thrilling" and "genuinely moving," Frozen features the songs you know and love from the original Oscar®-winning film, plus an expanded score with a dozen new numbers by the film's songwriters, Oscar winner Kristen Anderson-Lopez and EGOT winner Robert Lopez. Oscar winner Jennifer Lee (book), Tony and Olivier Award winner Michael Grandage (director), and Tony winner Rob Ashford (choreographer) round out the creative team that has won a cumulative 16 Tony Awards. An unforgettable theatrical experience filled with sensational special effects, stunning sets and costumes, and powerhouse performances, Frozen is everything you want in a musical: It's moving. It's spectacular. And above all, it's pure Broadway joy.
https://www.denvercenter.org/wp-content/uploads/2023/08/COMB24_STIX_Slider_Desktop.jpg
600
1600
DCPA Press
DCPA Press
2023-08-11 09:00:37
2023-08-11 09:56:02
Tickets on Sale Now for DCPA Theatre Company Season, 11 Broadway & Cabaret Tours