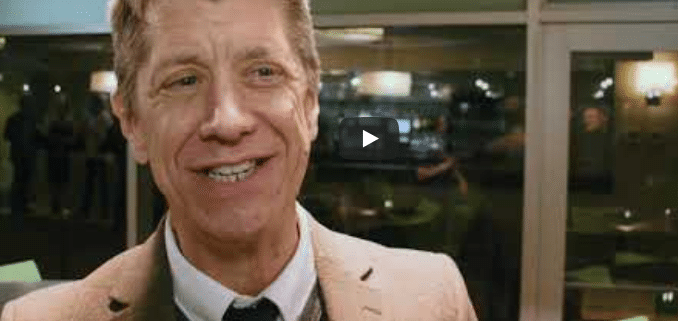 Video: 'Xanadu' Director Joel Ferrell: 'It's campy, silly, goofy and sincere'
Xanadu descends from the heavens and into the Garner Galleria Theatre aisles … on roller skates.
In the video above, check out our  talk with Joel Ferrell, director of DCPA Cabaret's ongoing hit roller-skating comedy Xanadu, performing in the Garner Galleria Theatre through April 28. Ferrell most recently choreographed the DCPA Theatre Company's DeVotchKa-infused Sweeney Todd and directed Off-Center's Drag-On.
Xanadu, Based on the 1980 cult film starring Olivia Newton-John and Gene Kelly, is a Tony Award-nominated musical that follows the journey of a magical and beautiful Greek muse named Kira who descends from the heavens of Mount Olympus to Venice Beach, California. She is on a quest to inspire struggling artist Sonny to achieve the greatest artistic creation of all time – the first roller disco. (Hey, it's 1980.) But when Kira falls into forbidden love with the mortal Sonny, her jealous sisters take advantage of the situation and chaos abounds.
This is a musical adventure about following your dreams despite the limitations others set for you, with an original score composed by pop-rock legends Jeff Lynne and John Farrar. The cast includes Denver Center favorites Seth Dhonau, Sheryl McCallum, Sarah Rex, Leiney Rigg, Marco Robinson, Lauren Shealy and Aaron Vega.
Videos: Cast of Xanadu rolls into Mile High Stadium and Pepsi Center
Xanadu: Ticket information
Written by: Douglas Carter Beane (book); Jeff Lynne and John Farrar (music and lyrics)
When: Performances through April 28
Where: Garner Galleria Theatre, Denver Performing Arts Complex
Information: Call 303-893-4100 or BUY ONLINE
Groups: Call 800-641-1222
Age recommendation: 12 and over
Photo gallery:
https://www.denvercenter.org/wp-content/uploads/2019/03/Screen-Shot-2019-03-30-at-11.23.32-AM.png
368
678
John Moore
John Moore
2019-04-02 11:16:04
2019-04-13 10:11:15
Video: 'Xanadu' Director Joel Ferrell: 'It's campy, silly, goofy and sincere'