Want a Pretty Woman Makeover? Visit Denver's own Rodeo Drive, baby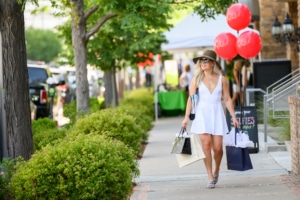 A vibrant Denver neighborhood located minutes from downtown, Cherry Creek North is a walkable outdoor community with more than 300 businesses. Cherry Creek North is home to boutique hotels, more than 65 restaurants, furnishing stores and galleries, clothing and accessory retailers, as well as numerous spas, salons, gyms and specialized personal health services. Offering Denver's highest concentration of retail stores, there's truly something for everyone in Cherry Creek North.
Influenced by its eclectic mix of national brands and boutique shops, Cherry Creek North offers an approachable and comfortable atmosphere with a sophisticated twist. The neighborhood's independent and international retailers provide customized experiences for each visitor.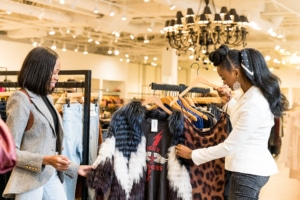 With some stores with legacies in the neighborhood dating back 30 years, Cherry Creek North's independent retailers have watched trends come and go, but no matter the year, they stay ahead of the curve. Since 1985, Garbarini has featured fresh runway styles for the Denver market, including the city's best collection of denim. Mariel's boutique features the largest hat collection in the Colorado, and when not dressing clients for galas and events, the team is styling some of the area's most notable stars for the red carpet. Mario Di Leone was the first in the state to carry couturiers such as Gianfranco Ferre and Gianni Versace in the 1980s. Today, he brings exclusive runway collections straight to his customers from Milan.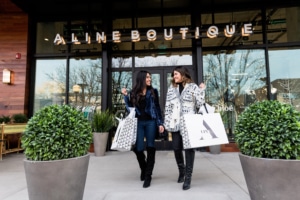 A Line Boutique features some of the hottest brands and is the only boutique in Colorado to carry Off-White, an Italian luxury fashion label founded by American designer Virgil Abloh. HAVEN is a lifestyle shop based on the philosophy that everything should be timeless and tastefully rebellious. It features a wide assortment of sustainable, eco-focused products and vintage pieces.
While the styles are drastically different, what so many of the boutiques in Cherry Creek North have in common is tailor-made shopping experiences for every customer. Many local stylists have been dressing their customers for decades, and each shop owner attends international shows and sourcing markets with specific customers in mind. These highly-trained professional style experts write the script for their clients' day-to-day, special event, or vacation style.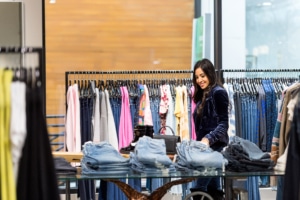 In addition to fashion, talented florists, décor houses, sustainably repurposed and imported treasures and other goods are also available within the neighborhood's 16-walkable blocks.
Cherry Creek North has always been a hub for independent businesses, with more than 70 percent of its retail stores locally owned. Of these locally owned businesses, 20 percent have been in operation for more than 15 years and 50 percent are owned by women. From everyday styles, men's fashion, and sophisticated occasionwear, to dressings from the home and more, Cherry Creek North's offerings truly create the fabric of Denver.
https://www.denvercenter.org/wp-content/uploads/2022/07/010_0718_161549JK.jpg
2395
3600
Cherry Creek North
Cherry Creek North
2022-07-13 09:28:39
2022-07-13 09:33:26
Want a Pretty Woman Makeover? Visit Denver's own Rodeo Drive, baby