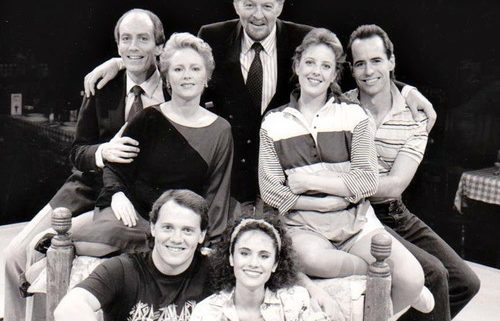 The Denver Center Theatre Company today announced the remaining cast and creative team for its highly anticipated new adaptation of Meredith Willson's classic musical, The Unsinkable Molly Brown. The production opens for previews on Sept.12 in The Stage Theatre and will be directed and choreographed by three-time Tony Award winner Kathleen Marshall (Anything Goes).
Among those joining the previously announced Beth Malone and Burke Moses in the lead roles of Molly and Leadville Johnny Brown will be University of Northern Colorado graduate Patty Goble as Mrs. Sneed-Hill/Miss Lydia and Denver Center Theatre Company alumna Linda Mugleston as Mary Nevin.
Mugleston performed in the Denver Center's Quilters in 2009 and as Mrs. Fezziwig and Mrs. Cratchit in 2010's A Christmas Carol. Her Broadway credits include Young Frankenstein and Wonderful Town.
Goble grew up in Wyoming and has logged seven Broadway credits, most recently playing the mayor's wife in Bye Bye Birdie. Others include Curtains, The Woman in White, La Cage Aux Folles, Kiss Me Kate, Ragtime and Phantom of the Opera.
Goble and Molly Brown star Beth Malone both have extensive histories performing at the now closed Country Dinner Playhouse in Englewood. They starred together as the wives, along with Jan Waterman, in a fondly remembered, late-1980s production of Baby.
"That is wild. There is no other word for it," Goble said of her impending reunion with Malone. Goble performed extensively at Boulder's Dinner Theatre and at Country Dinner Theatre from 1984-89 before embarking on what has become an international career that culminated recently with the earning of her masters degree in Vocal Performance from the New England Conservatory in Boston.
"To come back to Colorado after all these years and to perform with such a prestigious regional theatre is a gift," Goble said. "I have so many friends and family to reconnect with. I am sure it will be a little overwhelming. But, mostly, I am just so happy that Beth is coming back to Denver with me. I am so, so happy for her."
Brian Smith performed opposite Goble in that production of Baby. "Along with Beth and Jan, those were three phenomenally talented women in that show," Smith said. "And as the middle wife, Patty really made the relationship between them stick."
That Malone and Goble once shared the Country Dinner stage, CDP Paul Dwyer said, is amazing. "It's a real reflection of the talent that (Director) Bill McHale put on that stage," he said.
While Goble grew up in Wyoming and got her professional start at Boulder's Dinner Theatre in a 1984 production of Oliver, she considers McHale a theatrical father figure. "He set the bar for how to be a professional in this business," said Goble, whom Smith remembers most for her sweetness and "rich, operatic voice."
The Molly Brown cast also features:
David Abeles (Erich)
Cameron Adams (Maureen)
Whitney Bashor (Julia)
Karl Josef Co (Kenneth B. Chapman)
Jesmille Darbouze (Maude)
Donna English (Baby Doe)
Alex Finke (Kit)
Jason Lee Garrett (Swing)
Constantine Germancos (Vincenzo)
Gregg Goodbrod (Hitchens)
Michael Halling (Doc Morris, Fred)
John Hickok (Tabor)
Kristie Kerwin (Swing)
Omar Lopez-Cepero (Larry)
Stephanie Martigentti (Ensemble)
Paolo Montalban (Arthur)
Keven Quillon (William)
John Scherer (Ensemble)
That group has amassed many Broadway credits. English has three, among themNice Work if You Can Get It, in 2013.
Malone, a native of Castle Rock, recently starred in the award-winning Off-Broadway production of Fun Home directed by Sam Gold and has appeared on Broadway in Ring of Fire. Malone made her Denver Center Theatre Company debut in 1993 in the world premiere of Jeffrey Hatcher's Bon Voyage, a musical adaptation of Noel Coward's Sail Away directed by Bruce K. Sevy. Read our interview with Malone here.
Burke Moses returns to the Denver Center Theatre Company after having played Billy Bigelow in Carousel and Brick in Cat on a Hot Tin Roof. On Broadway, he debuted as Sky Masterson in the 1993 revival of Guys and Dolls and he created the role of Gaston in the original New York, Los Angeles and London productions of Disney's Beauty and the Beast. Read our interview with Moses here.
This revitalized The Unsinkable Molly Brown features a new book and additional lyrics by three-time Tony Award nominee Dick Scanlan (Thoroughly Modern Millie) and showcases never-before-heard songs from Willson's prolific canon. The musical adaptation is being supervised by Michael Rafter (Violet).
More from the press release:
Rooted in extensive research of the turbulent Gold Rush era, Colorado's most treasured rags-to-riches romance traces Molly's rise from a small-town tomboy to a member of Denver's high society. The core of this musical comedy is the tempestuous can't-live-with him/can't-live-without him love story that survives the Silver Boom, the Gold Rush, and the R.M.S. Titanic. First immortalized in the 1960 Broadway musical, Molly Brown was also at the heart of the very successful movie musical adaptation starring Debbie Reynolds and among the dramatic highlights of James Cameron's box office movie hit, Titanic. The production features the iconic songs, "I Ain't Down Yet," "Belly Up To The Bar Boys," and "Colorado, My Home," and "I'll Never Say No."
"The vision of the Theatre Company at the Denver Center for the Performing Arts is about reflecting the stories and the issues of the day, not only in our local community of Denver, but also Colorado, the Rocky Mountains and nationally," said Producing Artistic Director Kent Thompson in the announcement. "The Unsinkable Molly Brown has a deep Colorado connection, but this is also a story about one of the most iconic women in American history. We have a first class Broadway creative team and an exceptional cast of actors that are going to bring this production to life like it has never been seen before. I couldn't imagine the show premiering elsewhere."
This production of The Unsinkable Molly Brown was first read at the 2009 Colorado New Play Summit where it was work-shopped under Marshall's direction. The all-star creative team includes:
Scenic Design by Derek McLane (Beautiful: The Carol King Musical, The Heiress)
Costume Design by Paul Tazewell (A Streetcar Named Desire, Memphis)
Lighting Design by Donald Holder (The Bridges of Madison County, Golden Boy)
Sound Design by Craig Breitenbach (Just Like Us, Sense & Sensibility the Musical)
Music Director and Vocal and Incidental Arrangements by Michael Rafter (Violet, Sweet Charity Broadway Revival)
Casting by Jim Carnahan, CSA (Cabaret, Violet) and Stephen Kopel, CSA (Violet, Beautiful: The Carol King Musical)
Production Stage Manager Stephen R. Gruse (Bullets Over Broadway, Pippin).
The Unsinkable Molly Brown opens Sept.19) in the Stage Theatre and runs through Oct. 26. For tickets, call 303-893-4100 or go to www.DenverCenter.Org
Previous Molly Brown coverage on MyDenverCenter.Org:

https://www.denvercenter.org/wp-content/uploads/2018/04/featured-image-842.jpg
391
500
John Moore, Senior Arts Journalist
John Moore, Senior Arts Journalist
2014-07-24 16:20:00
2018-04-11 16:33:14
'Wild': 'Molly Brown' will reunite local favorites Beth Malone, Patty Goble