World Premiere of Miss Rhythm – The Legend of Ruth Brown Selected for '23/24 Subscription Season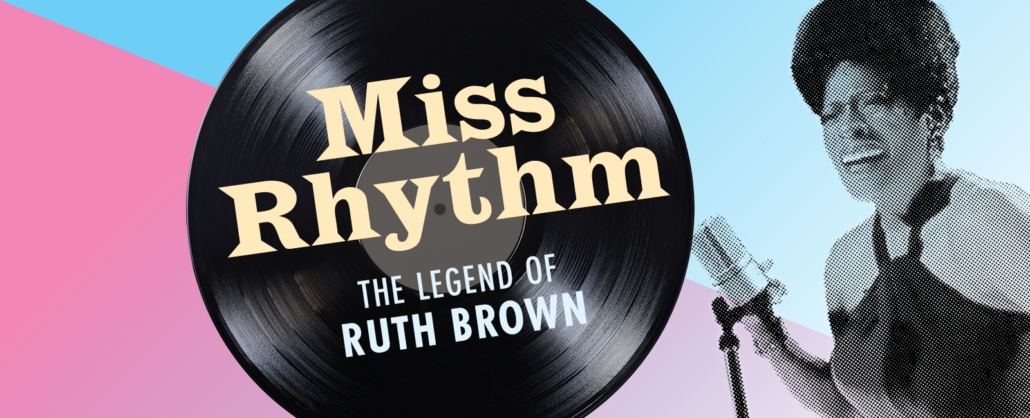 Denver Center for the Performing Arts Cabaret announces that Miss Rhythm – The Legend of Ruth Brown will play at the Garner Galleria Theatre May 6 – October 15 as part of the 2023/24 Broadway subscription season. After presenting a concert version in June 2022, the DCPA is pleased to produce the world premiere production of Miss Rhythm – The Legend of Ruth Brown, by Sheryl McCallum and David Nehls. This intimate cabaret experience is based on the book Miss Rhythm by Ruth Brown with Andrew Yule and explores the life and times of R&B legend Ruth Brown through story and song accompanied by a five-piece jazz band. Kenny Moten will direct the production. 
Subscribers may buy additional tickets starting today, February 9. To buy a subscription visit denvercenter.org/broadway. Tickets will go on sale to the public February 15. 
"This has been such an amazing experience to introduce or re-introduce Denver audiences to the music and life of rhythm and blues legend Ruth Brown," says Sheryl McCallum. "The Galleria offers the perfect space for a show like this. It's a lot like many of the places Ruth Brown loved to perform in. The show is going to be so much fun, and we are ready for all of it!! Oh, What A Dream!"   
"It's really thrilling to bring more new work to our Denver theater community and getting to do it at the Galleria is wonderful because it's such a family atmosphere for us," says David Nehls. "It's surprising how many people remember Ruth Brown from her days performing in Denver and how passionate they are about her. So, introducing the story of this pioneer in rock 'n' roll music to a new generation is definitely a privilege for us, and it's going to be a good time to boot!" 
About Miss Rhythm – The Legend of Ruth Brown: 
Before Etta James, Aretha Franklin and Tina Turner, there was Ruth Brown—the legendary rhythm and blues singer best known for her hits "Mama He Treats Your Daughter Mean," "Teardrops from My Eyes" and "5-10-15 Hours." Her powerhouse voice and sassy squeal brought such worldwide success to Atlantic Records in the 1950's, it was deemed "The House that Ruth Built!"  
Miss Rhythm – The Legend of Ruth Brown is performed in the style of the renowned rhythm and blues singer, starring Sheryl McCallum (Disney's The Lion King on Broadway; Xanadu, Oklahoma! and The Wild Party at the Denver Center) and featuring David Nehls (The Great American Trailer Park Musical, composer/lyricist; Xanadu and The Other Josh Cohen at the Denver Center). Ruth Brown is a pioneer in the development of rock, blues and jazz, a Tony and Grammy award-winner and an inductee into the Rock & Roll Hall of Fame. A true original who showed grace and strength with a great sense of humor, Ruth Brown took the stage with as much talent as she did warmth. Here's to Ruth!
https://www.denvercenter.org/wp-content/uploads/2022/04/RUTH23_1600x650_v1_A.jpg
650
1600
DCPA Press
DCPA Press
2023-02-09 13:55:05
2023-02-09 14:05:44
World Premiere of Miss Rhythm – The Legend of Ruth Brown Selected for '23/24 Subscription Season