The costumes. The drama. The romance of the century.
Love holds the power to bind us together or tear us apart, and no one knows better than Countess Anna Karenina. As a noblewoman and socialite, her glamorous lifestyle shrouds her unhappy marriage. But everything changes when she meets the dashing army officer Count Vronsky. She risks her social status, marriage, friends and family for the thrill of forbidden love.
Anna Karenina uses the romantic backdrop of Tsarist Russia to tell a turbulent tale of passion and betrayal, dreams chased and lost, and the consequences of getting swept off your feet. Helmed by Artistic Director Chris Coleman, this lush, modern adaptation of Leo Tolstoy's masterpiece brings the opulent setting and heart-wrenching story to life.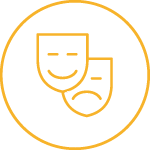 Pre-Show Creative Team Perspectives
Fri, Jan 25 at 6pm | The Jones
Get an exclusive insider's perspective before the show when you join us for a free, professionally moderated discussion with the creative team.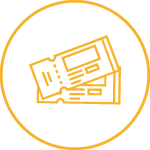 Live Spanish Translation – Via Headphone
Sat, Feb 2 at 1:30pm
We are testing a new service to offer Spanish translation at this performance. Patrons may listen to a live Spanish translation using our personal Audio Description headphones. If you would like to take advantage of this service, please reserve a translation device when you book your tickets for this show. Reservation option will appear during the purchase process in a pop-up window.
Please note that devices are limited and we recommend an advance reservation. Non-reserved devices will be available at the theatre, distributed in order of arrival.
Leer en español
Estamos probando un nuevo servicio para ofrecer traducción al español en esta presentación. Los usuarios pueden escuchar una traducción al español en vivo usando nuestros audífonos personales con descripción de audio. Si desea aprovechar este servicio, reserve un dispositivo de traducción cuando reserve sus entradas para este espectáculo. La opción de reserva aparecerá durante el proceso de compra en una ventana emergente.
Tenga en cuenta que los dispositivos son limitados y recomendamos una reserva anticipada. Los dispositivos no reservados estarán disponibles en el teatro, distribuidos por orden de llegada.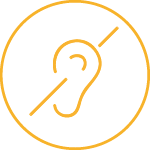 Personal Captioning Devices
Feb 5 – 24
These handheld tablet devices configured with closed captioning software enable users to enjoy private captioning services in any seating location. The devices will be available at the performances listed above and may be checked out with a photo ID at the Patron Services desk in the lobby (subject to availability, first-come first-served).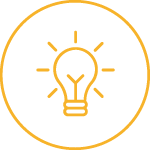 Cast Perspectives
Sun, Feb 10 at 1:30pm
Join a fun and engaging discussion with the actors after the matinee.
Accessible Performance
Sun, Feb 17 at 6:30pm
Before selecting seats, enter the appropriate code noted below for the services you require in the Promotional Code box.
Sign Language Interpretation: ASL
Audio Description: AUDIO
Learn more about access services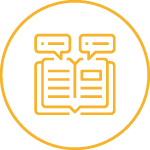 Higher Education Perspectives
Wed, Feb 20 at 6:30pm
Participate in a topical discussion led by members of our academic community after the performance.
Support the DCPA Today!
Our stories reflect your life. Our artists are your neighbors. And your children are our future. Invest in the life-changing power of theatre with a donation to the DCPA!
Thank You to Our Generous Season Sponsors