A Bountiful Fall for Musical Lovers
If you're one of those people who has a song for every situation and you know the words to every Broadway show tune, then musical theatre may very well be your muse. While the DCPA has a great lineup of upcoming Broadway touring engagements including Hadestown, Mean Girls, My Fair Lady and Ain't Too Proud – The Life and Times of the Temptations, we definitely think more is better. So mark your calendar for these musical must-haves that are taking place throughout the community.

Oct 28 – Nov 20, 2022
PACE Center, 20000 Pikes Peak Ave., Parker
The beloved TV theme song says it all: "They're creepy and they're kooky, mysterious and spooky. They're all together ooky, The Addams family." Parents Gomez and Morticia are content to live in their dark, macabre world, but…the kids are growing up. Now, Wednesday Addams, the princess of darkness, is in love with a "normal" boy and it's time for the families to meet. In one hilarious night, secrets are revealed, relationships are tested and the Addams family must face something they avoid at all costs: change.
---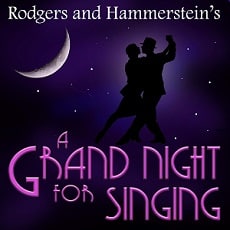 Sep 9 – 25, 2022
Lakewood Cultural Center, 470 S. Allison Pkwy., Lakewood
Performance Now Theatre Company presents a musical revue featuring some of Rodgers and Hammerstein's most iconic works. The lineup features songs from Carousel, Oklahoma!, The King and I, South Pacific, Cinderella and The Sound of Music as well as lesser-known musicals including Allegro, Me and Juliet, State Fair and Pipe Dream. Experience music from some of the most beloved musicals of all time at Lakewood Cultural Center.
---
Aug 5 – Oct 2, 2022
Miner's Alley Playhouse, 1224 Washington Ave., Golden
More than 50 years ago, an unlikely show transferred from the Greenwich Village to make its debut on Broadway. Called a "tribal love-rock musical," this hippies-era musical revue touches on aspects of '60s counterculture including drugs, civil rights, the Vietnam War, astronauts, hairstyles, astrology …and sex. Now, Miner's Alley Playhouse brings Hair in all its long-haired, bell-bottomed, beaded, and fringed glory back to the stage to "let the sun shine in."
---
The Arvada Center, 6901 Wadsworth Blvd., Arvada
In 1987, the late, great Stephen Sondheim penned a mash-up of Brothers Grimm fairy tales including Jack and the Beanstalk, Rapunzel, Cinderella and others. Central characters from each original story have a wish that, when thwarted, must be overcome to discover their own "happily ever after." But do the ends justify the means? The Arvada Center asks: "How long can Happily Ever After last?" in their fall production of Into the Woods.
---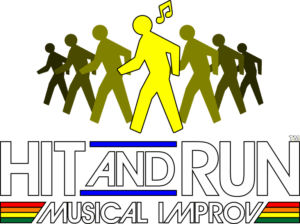 Aug 26, Sep 2 & Sep 9, 2022
Hit and Run, 1260 22nd St., Denver
Pair the madcap improv comedy style of The Improvised Shakespeare Company with your favorite Broadway show tunes and you've got Hit and Run's Musical Improv. Touted as the longest running improv comedy show in Colorado, these talented performers take suggestions from the crowd and create an original, never-to-be-repeated improv musical right before your eyes.
---
Mondays at 7pm
Denver Milk Market, 1800 Wazee St., Denver
Tune up your pipes, slap on a costume and prepare for a sing-along extravaganza at Musical Mondays at the Denver Milk Market. This fun evening on the town is part drag show, part Broadway revue and entirely participatory. DCPA audiences will recognize hosts Anna Staysha and Shirley Delta Blow from DRAG ON as well as their ongoing roles at Clocktower Cabaret.
---
Sep 16 – Oct 16, 2022
Town Hall Arts Center, 2450 W. Main St., Littleton
When Sonny, a struggling artist, encounters Kira, little does he know that she is a Greek muse who is descended from Mount Olympus to help him achieve the greatest artistic creation of all time – the first roller disco! This homage to Olivia Newton-John, who starred in the original Universal Pictures cult classic movie, is not to be missed!
https://www.denvercenter.org/wp-content/uploads/2022/08/hair.jpeg
1365
2048
Suzanne Yoe
Suzanne Yoe
2022-08-18 12:18:38
2022-08-18 12:18:57
A Bountiful Fall for Musical Lovers