Becoming Dear Evan Hansen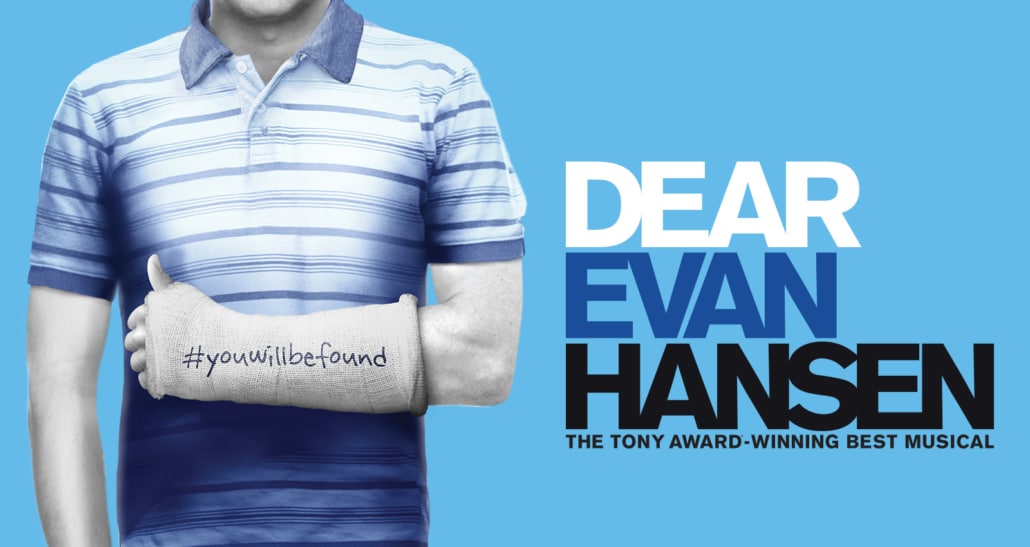 The North American touring production 'has a beautiful and generous and important message' for families, its director says
In making the groundbreaking Broadway musical Dear Evan Hansen, its creators found an unlikely young protagonist. Or rather, Evan Hansen found them. And in this identifiable and universal lost soul, they discovered a gripping and uplifting new way to connect disconnected families.
Dear Evan Hansen, which went on to win six Tony Awards including Best Musical and launched its first national tour in Denver, is a different kind of musical. One that has become a potent reminder of the power of live theatre to change lives.
The show is a must-see event for families, having been described as "the rare musical that appeals equally to adults and teens" by BroadwayDirect. Before Broadway performances, it has not been uncommon to see teenagers rushing up to snap smiling stageside selfies — alongside their parents.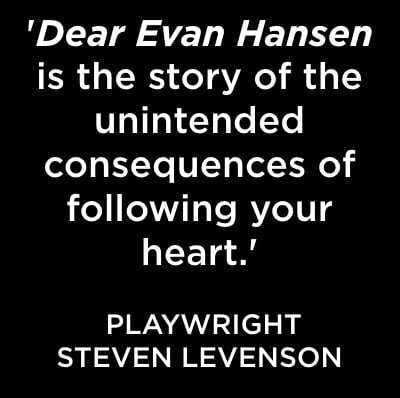 "It's really unbelievable what we are hearing from kids and from parents and from families in crisis," Director Michael Greif told Applause. "They are telling us that they are seen. They are telling us that things they didn't feel they could talk about — yes, they can talk about them. They are telling us that the redemption and the forgiveness in Dear Evan Hansen is helping them to get through whatever they are going through, and to forgive and to accept themselves."
Dear Evan Hansen, as its title implies, is about a letter. It's also about a lie that snowballs out of control and earns one invisible teenager popularity and Internet fame. Perhaps most provocatively: It's about what happens when a lie actually makes everyone's lives better. At least for a time.
Greif, who also helmed the groundbreaking musicals Rent and Next to Normal, knew early on that this newest project was something unique. "As soon as I got to talk to these three brilliant writers, I knew that this was a very special project. It's so smart and beautifully crafted," Greif said. "I love it because the real theme of the play is not lying or fabrication — it's actually generosity." Dear Evan Hansen went on to sweep the 2017 Tony Awards, winning six,  including Best Musical.
Read more: Our exclusive interview with Dear Evan Hansen Director Michael Greif
The musical is the invention of red-hot co-composers Justin Paul and Benj Pasek, who met at the University of Michigan and have since written the Oscar-winning music for La La Land and The Greatest Showman. The themes they set out to explore were grief, loneliness and the growing power of social media in the digital age.
Their premise is based loosely on an incident from Pasek's high school days, when a fellow student willfully faked a connection to a dead classmate to make himself sound more interesting in his college application essays. That musical might have turned out in the dark vein of, say, the films Heathers or Election. But that's not Dear Evan Hansen. The writers instead chose the more difficult, interesting and, they believe, hopeful path. That's because by then, they had found Evan Hansen — a teenager who longs to connect with other people but has one powerful obstacle in his way: His own crippling anxiety.
"You want to feel that you are loved and heard and seen and valued when you don't feel that way behind closed doors," said Pasek. "That's very much how I felt at 17 — waiting to like myself and wondering if other people would ever think I was worth liking."
To write their musical's book, the composers turned to Tony Award-winning playwright Steven Levenson. "We live in a world today where we find ourselves as close to one another as the click of a button, and as remote and distant as galaxies," Levenson said. "To me, Dear Evan Hansen is the story of the unintended consequences of following your heart."
In Evan, and in a mysterious boy in their story named Connor, the writers found the ultimate mantra of their musical: "No one deserves to disappear." The original score includes the powerful anthem "You Will Be Found." That message already has struck a chord with listeners of all ages and around the world — even though Dear Evan Hansen is leaving New York for the first time only now, with the launch of the touring production in Denver.
"This show has such a beautiful and generous and important message," Greif said. "I am thrilled that the universal appeal of this story is going to continue to touch and move people throughout the country. It's going to give people the opportunity to talk about some really important and healing things, and I can't wait to share that with as many people as possible."
Ultimately, Paul said, "I don't think Dear Evan Hansen offers a cure for loneliness — but I think there is some kind of cure in knowing that we're not alone in that loneliness. We want kids to know that the sense of isolation is a temporary thing and whatever pain you feel, you can use it to make something that can help save yourself."
John Moore was named one of the 12 most influential theater critics in the U.S by American Theatre Magazine in 2011. He was formerly the Senior Arts Journalist at the DCPA, a position he now holds at the Denver Gazette.
DETAILS
May 31 – June 5, 2022
Buell Theatre
Tickets
https://www.denvercenter.org/wp-content/uploads/2018/03/DEH_1600x850.jpg
850
1600
John Moore
John Moore
2022-04-01 09:14:21
2022-04-08 10:44:46
Becoming Dear Evan Hansen