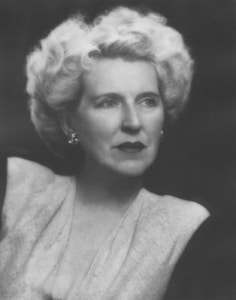 Helen Bonfils loved the theatre. While a stage career was frowned upon by her father and Denver Post co-founder Frederick Bonfils, following his passing she put her considerable resources and passion into making sure Colorado residents had access to the performing arts.
Consider that she created the former Bonfils Memorial Theatre on Colfax (now Tattered Cover Book Store). Under her guidance, The Denver Post sponsored outdoor opera performances at Cheesman Park. She performed and produced at Elitch Gardens Theatre and on Broadway. While in New York, she met lawyer Donald R. Seawell with whom she produced Sail Away! and A Thurber Carnival among others.
When there was a hostile takeover attempt of The Denver Post, Miss Helen called upon Seawell to represent her interests and, ultimately, he moved to Denver to do so.
Sadly, she passed away before he defeated the challenge, but pursuant to her wishes, he used the Helen Bonfils Foundation to create Denver's first professional theatre company.
For more than 43 years, the Helen G. Bonfils Foundation has invested in producing world-class theatre right here in Colorado.
The DCPA Theatre Company opened in 1979, performing in the Helen Bonfils Theatre Complex at Speer & Arapahoe. The Company has gone on to win the 1998 Tony Award for Outstanding Regional Theatre; produce a full season of classic, contemporary and new works; establish a highly regarded new play development program, and launch an immersive line of programming through Off-Center.
Their accomplishments ensure that Helen's legacy continues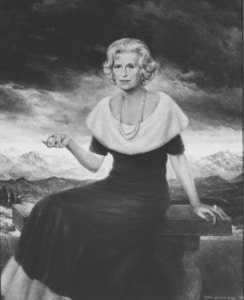 "Our Foundation's namesake saw the crucial value of storytelling as a catalyst and inspiration for her community," said William Dean Singleton, President of the Helen G. Bonfils Foundation and former owner of The Denver Post (1987-2013).
   "Helen dedicated the entirety of her legacy to inspiring millions of Coloradans through live theatre," continued Singleton, "and the Bonfils Foundation wants to honor the lasting impact she had on Colorado.
"Today, it is my pleasure to announce a $500,000 matching gift from the Bonfils Foundation to help the DCPA finish its first-ever capital campaign." Proceeds from this gift will help complete a $36 million renovation of the Bonfils Theatre Complex including two theatres, backstage and support areas, and a central lobby.
The Grander Opening campaign began in 2018 and is now 99% toward its goal thanks to Denver support of the Elevate Denver bond project, 100% participation by the DCPA Board of Trustees, and contributions from individuals, businesses, foundations and employees.
"By making a gift, naming a space, or purchasing a seat in one of the beautifully renovated, state-of-the-art theatres," said Singleton, "you will double your impact through our match, and you will guarantee thousands of inspiring moments for yourself, your family, and every patron who enters the Bonfils Theatre Complex."
To participate in the Grander Opening campaign and have your gift matched dollar-for-dollar, visit denvercenter.org.
You might also like:
A grand reopening to a long-awaited theatre season
Colorado Gives Day story…to come
https://www.denvercenter.org/wp-content/uploads/2021/12/Helen-Bonfils-1.jpg
1402
1102
DCPA Press
DCPA Press
2021-12-14 16:47:11
2021-12-14 16:47:45
Bonfils Matching Gift