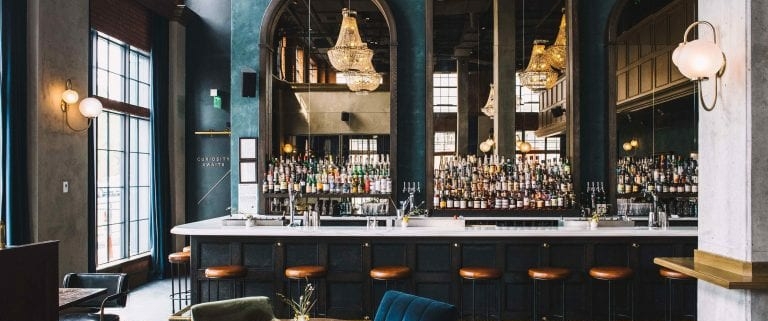 Cap Off Your Visit to Theater of the Mind with The Neuro Nightcap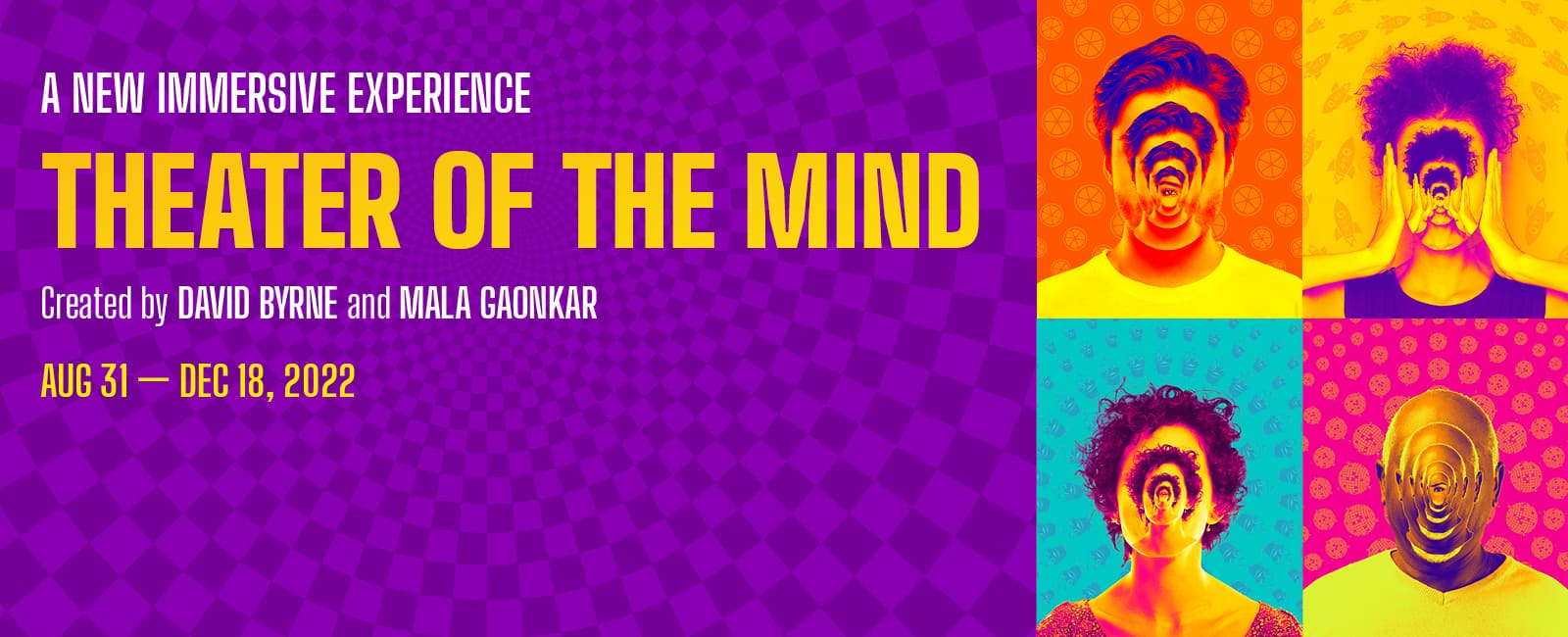 This fall, celebrate the Denver debut of the highly-anticipated Theater of the Mind immersive theater experience (Aug. 31-Dec.18) with its hotel partner, The Ramble Hotel, Death & Co Denver and their neuro cocktail experiences.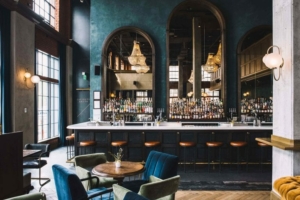 Created by multi-award winning artist and Talking Heads frontman David Byrne (American Utopia, Talking Heads, Here Lies Love) and writer Mala Gaonkar, Theater of the Mind takes participants on an immersive journey inside how we see and create our worlds, making guests question how beliefs, memories and even identities are less fixed than we may think.
A team of neuroscientists and Death & Co – located within The Ramble's lobby and recently recognized by The World's Best as one of the 50 Best Bars in North America – brought together their collective knowledge to create the neuro cocktail experiences as an accompaniment to the groundbreaking theater production. Developed under the premise that expectation can impact perception, the scientists and bartending teams have created a mind-bending journey for the senses incorporating multisensory integration, gastrophysics, and of course, delicious cocktails!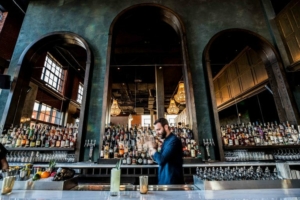 Guests of The Ramble Hotel who wish to fully envelope themselves in a curated, thought-provoking evening can add The Neuro Nightcap to their guestroom stay and receive in a private in-room DIY cocktail tasting for two, designed to bend perception, accompanied by a custom playlist curated by David Bryne solely for guests of The Ramble Hotel as well as a pair of Theater of the Mind coffee mugs and Miracle Berries from the show. The Neuro Nightcap is $80 and can be added to room reservations beginning August 31 through the run of the show.
Additionally, Suite 6a, Death & Co's intimate jewel box bar located on The Ramble's mezzanine level, will be transformed into the Neuro Bar Lab, offering patrons an unforgettable five course, prix fixe sensory food and drink experience for $75 per person. A special a la carte menu will be available for walk ins. The Neuro Bar Lab will be open Thursday through Saturday nights from 6 p.m. – 12 a.m. beginning September 14. Reservations highly encouraged; hotel guests receive priority reservations.
https://www.denvercenter.org/wp-content/uploads/2022/07/AdamSCompressedv2-768x513-1.jpeg
513
768
DCPA Press
DCPA Press
2022-07-13 11:13:46
2022-07-28 14:33:59
Cap Off Your Visit to Theater of the Mind with The Neuro Nightcap