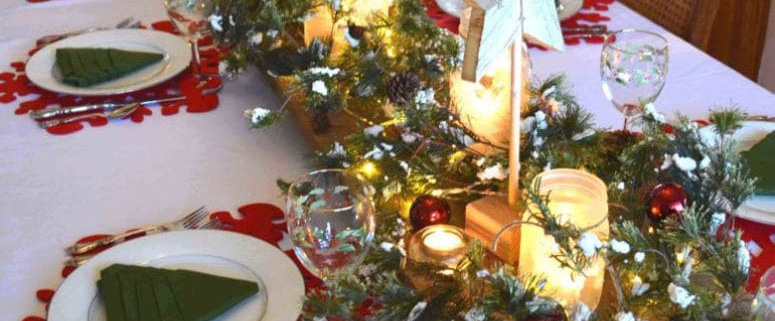 Create a Christmas Wonderland at Home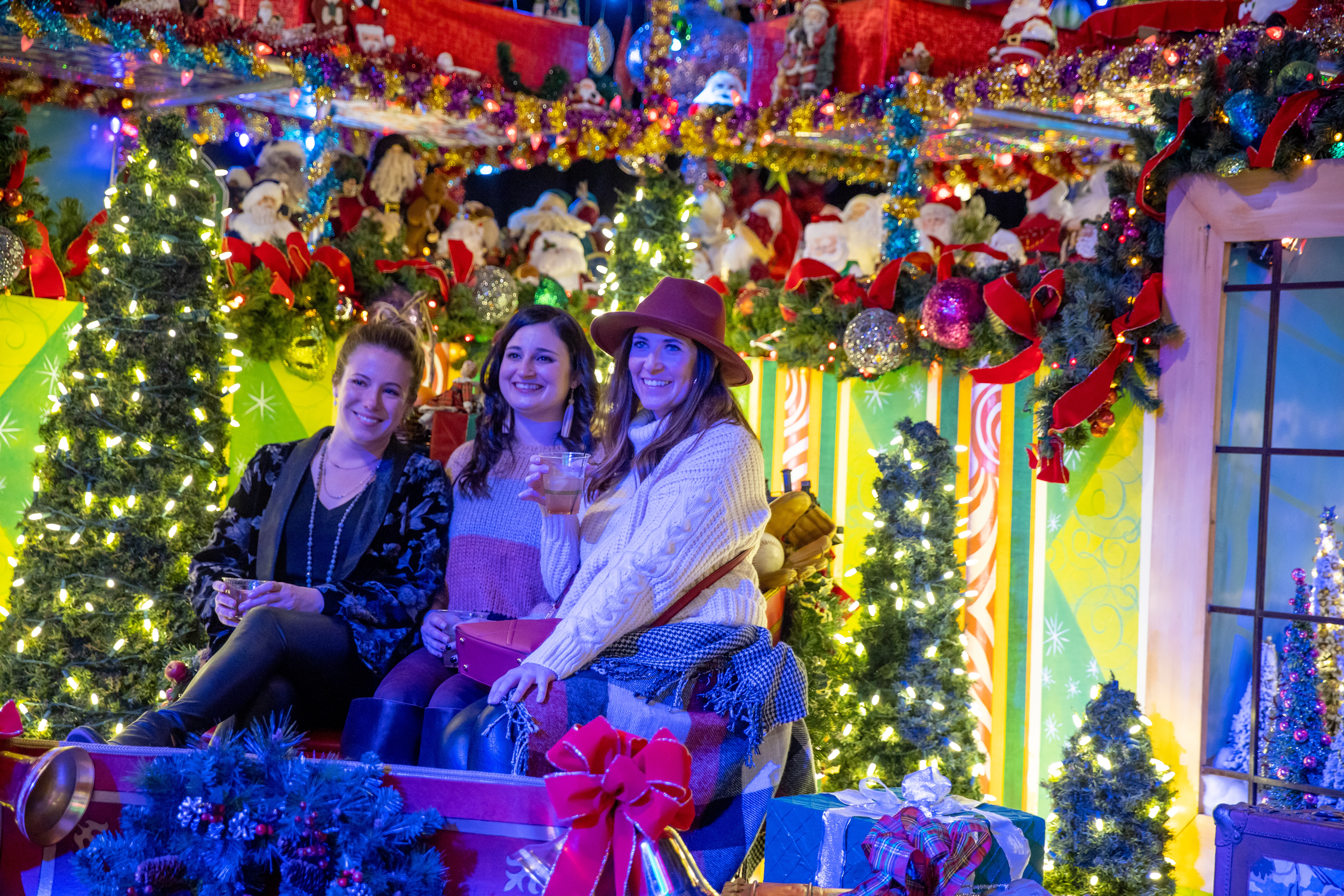 There's no doubt Christmas is coming, already the songs are being played and lights have been popping up here and there. Lonnie Hanzon, the creator of Camp Christmas, is ready for it. Now in its third year, with six acres of pure holiday magic including indoor and outdoor spaces and Santa's glampsite, this installation is a decorator's dream. For those looking for a little inspiration for their own home decor, Hanzon shared some tips on how to make this season pop with tinsel, colorful lights and unique ornaments.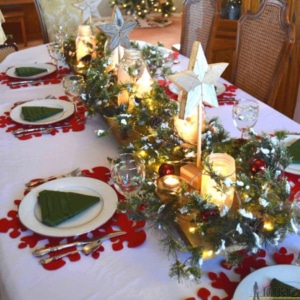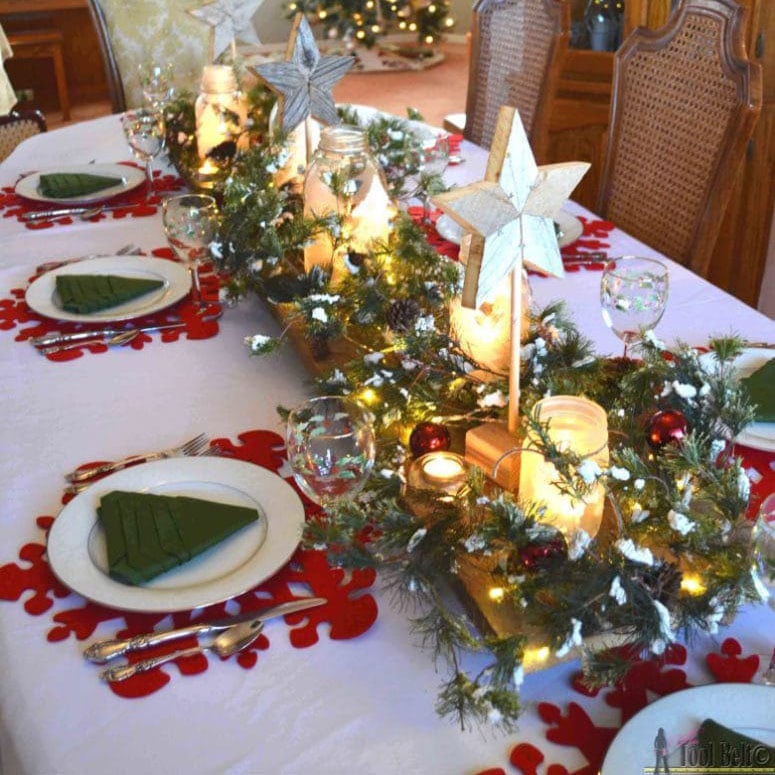 Add Pop to Small Spaces
To give little homes a bit of cheer, Hanzon recommends adding a festive table runner or tablecloth.
"If you have furniture or a table top, that's the easiest place to change color," he says. "Get some vertical elements too, either a tree or a pyramid. Displays always look better if you think of them being pyramids or triangles."
He also loves adding fairy lights to the decor. "They are so easy to use, you don't see the wire and it gives some sparkle," explains Hanzon. "Fairy lights are definitely a new thing I just love."
---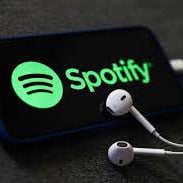 Play a Soundtrack
"You don't have to fill a space with glitter, you can fill it with sound," says Hanzon. "There are Camp Christmas Spotify lists available for the morning, midday, afternoon, evening and nighttime." In fact, there is so much holiday music available, choose from classical, pop, oldies, rock, hip hop, jazz and even heavy metal. Use the ones already curated by Camp Christmas or make your own of family favorites.
---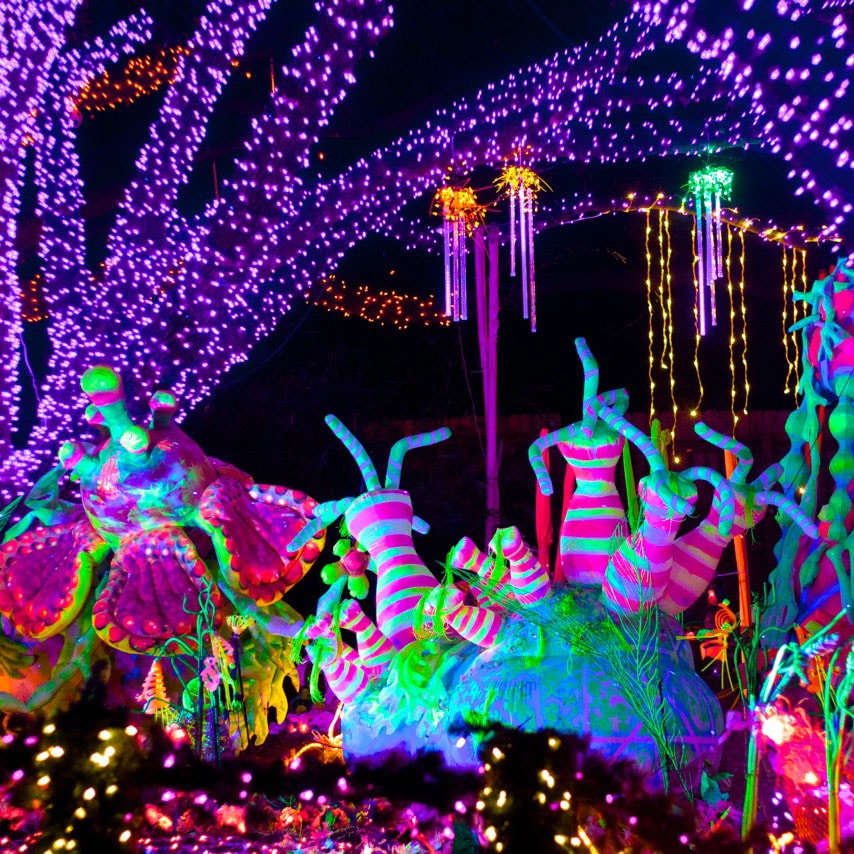 Glam Up the Outside
"When you decorate outside you are giving the gift to the community by lighting up the longest of nights," he says. "You're saying, 'I know it's dark and cold, and we need to party.'" To get the most out of outdoor lighting, Hanzon uses Command™ stripes instead of tape. He suggests wrapping trees, lining windows and putting some fairy lights inside the window on a timer. Garlands and wreaths also add to the holiday cheer, and can be bought fresh or fake, depending on whether you want to use the ornament again next year.
---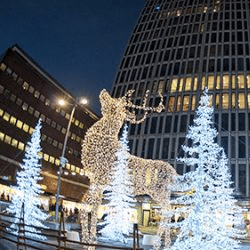 Shop Outside the Box
For Hanzon and his Camp Christmas team, they shop for holiday decor all season long. They forge for discarded decorations, search second-hand shops and scope warehouse outlets. But while a lot of the items are handmade and sourced used, Hanzon also scans the Internet for boutiques with unique items and vintage reproductions. For inspiration, the web also provides niche Facebook groups discussing things such as municipals (those large city decorations seen outside) and endless images of whatever Hanzon might be dreaming up, be that the pink room, old school Santas or ways to make a Christmas tree stand out.
---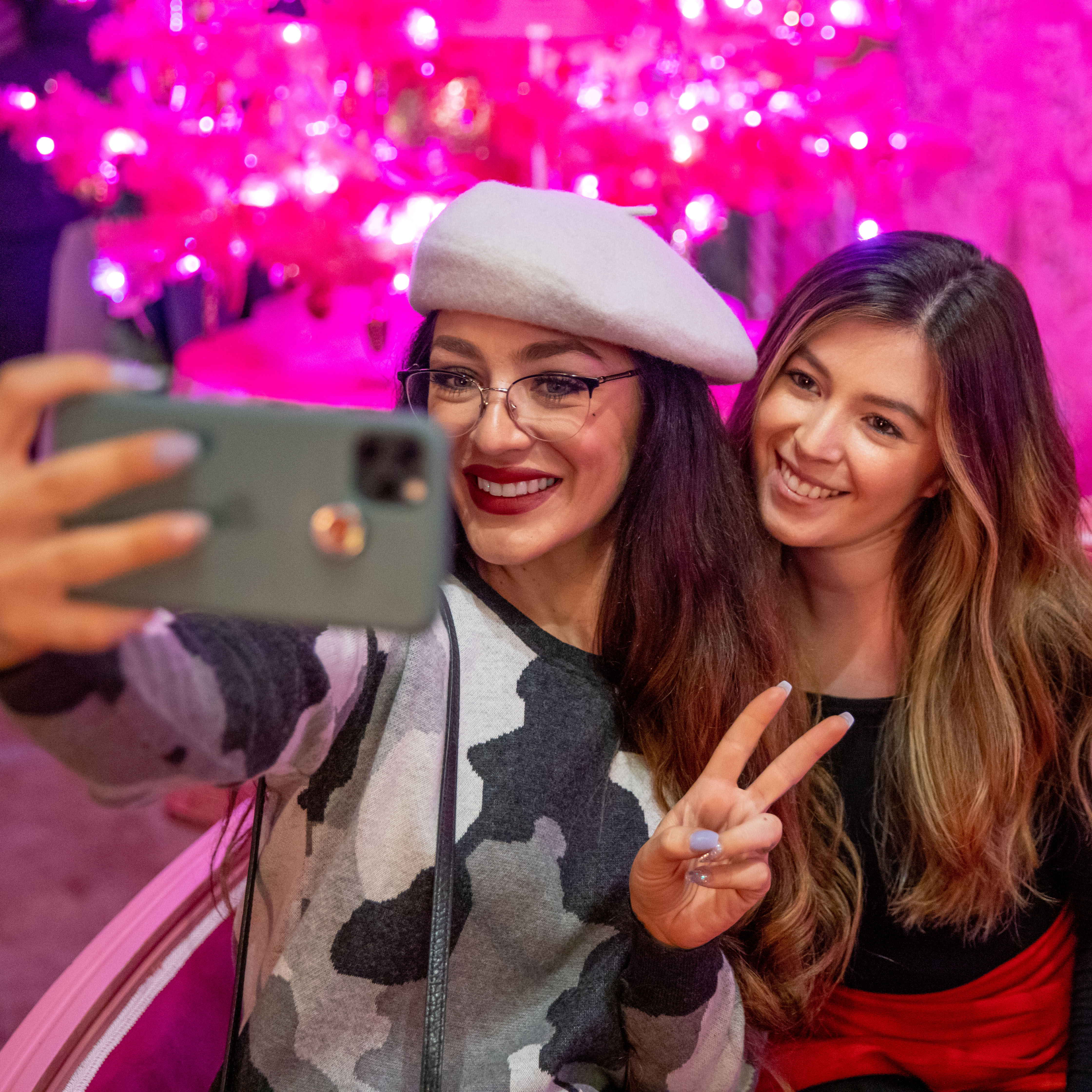 Don't Stress, Have Fun
"If you are going to decorate, the biggest thing I can encourage people to do is to do for yourself and do it to have fun," says Hanzon. "The whole point is that it's dark and it's cold and we put up the decorations to add sparkle. If it's stressing you out, don't do it, come to Camp Christmas and get all the decorations you can swallow."
In fact, at his own home Hanzon doesn't do much holiday decorating. After all, he mentions, he is at Camp Christmas all the time during the season, so he has his fill of lights, Santa and Christmas magic. And he loves it.
See Camp Christmas for yourself at Heritage Lakewood Belmar (801 South Yarrow Street, Lakewood) from November 18 to January 2. Tickets can be purchased via the Denver Center for the Performing Arts website, denvercenter.org.
https://www.denvercenter.org/wp-content/uploads/2021/11/Add-Pop-to-Small-Spaces.jpeg
775
775
Linnea Covington
Linnea Covington
2022-11-02 09:37:45
2022-11-02 09:41:55
Create a Christmas Wonderland at Home