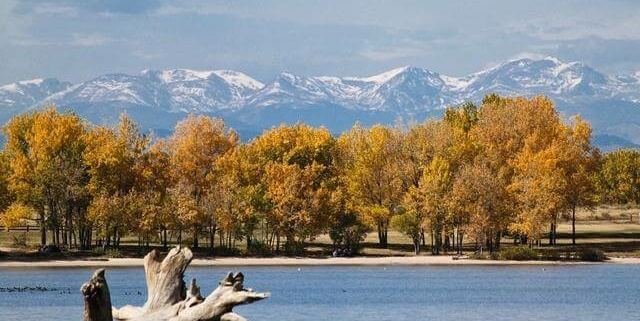 Denver's Multi-Faceted Playwright Comes Home
It's not every day, every year or even every decade that a Denver native is invited to participate in the DCPA Theatre Company's Colorado New Play Summit. But this year is different.
Welcome home, Jake Brasch!
Each year, the literary team at the DCPA Theatre Company receives hundreds of new scripts that are seeking development and production. Readers diligently plow through the stacks looking for those standouts that capture the attention. They whittle down to a select four or five and then extend an invitation to the playwrights to participate in the DCPA's annual event.
This year four plays were selected to be rehearsed and read to audiences, which is part of a play's natural progression before receiving a fully staged production. The 2023 lineup includes:
Joan Dark by Christina Pumariega
Polar Bears, Black Boys & Prairie Fringed Orchids by Vincent Terrell Durham
The Suffragette's Murder by Sandy Rustin
the reservoir by Jake Brasch
But for Jake, participating in the Summit is a homecoming. Since graduating from the Denver School of the Arts (DSA) in 2021, Jake's been busy. This writer-actor-composer-clown (yes…clown) graduated from NYU's-Tisch School of the Arts and is currently pursuing his Master's Degree as a fellow in the Lila Acheson Wallace American Playwrights Program at Julliard. And he's under commission from EST/Sloan Project and The Farm Theater's College Collaboration Project. And his work has been presented by The Ensemble Studio Theatre, The Farm Theater, ArtHouse Inkubater, Letter of Marque, and LAByrinth Theatre Company.
And, and, and…and he also is an obsessed (he would say uncompromising and passionate) sourdough baker who has nicknamed his starter Marvin McPoopyPants IV.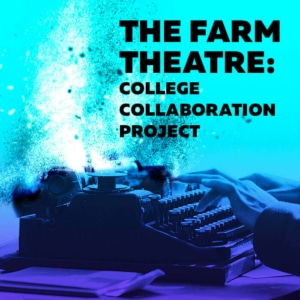 Jake's early exposure to the theatre happened at the DCPA when he was cast as The Turkey Boy in the Theatre Company's 2003 production of A Christmas Carol. Even at the young age of 11, Jake had a flair for creativity. "When Scrooge asked me, 'What day is it, little boy?'  I delivered the line 'Why it's Christmas day!' with the subtext 'How stupid can you be, bro?!'. Laird Williamson, our director, worked really hard to get me to switch tact, but I wouldn't relent. I'm proud of the review in the Westword that said, 'Among the children, Jake Brasch as the boy on the street displays a refreshing sense of irony.'"
Perhaps Williamson didn't have as much sway over the aspiring actor as he would have liked, but others through Jake's journey did. Among those whom he credited with having the biggest impacts on his career are DCPA Education's Playwriting Coordinator Claudia Carson "who was my fifth-grade drama teacher at Slavens Elementary. She believed in me from the jump and helped me transition from a musical theatre-obsessed, Bernadette Peters-loving, forty-year-old gay man trapped in a ten-year-old's body to an actual theatremaker." Also on his list are Curious Theatre Company Founder Dee Covington who "was the first person to take me seriously as a playwright.…She trusted me. I owe a lot to her." And DSA's Shawn Hann and Moss Kaplan who taught Jake how to be both rigorous in his work but never take himself too seriously, respectively.
And while he may not take himself too seriously (we did ask about his "clowning" career, which he says is a "fun way to flex my performance skills"), he does approach his plays intentionally.
"While the reservoir mirrors my own experiences in several ways, it is not strictly autobiographical," Jake shared. "I realized early in my writing process that I had to give myself some distance from Josh (the play's protagonist) in order to tell a clear story and protect my heart. I discovered as I wrote the play that the more distance I gave myself from the facts of my story, the more permission I had to share some of my deeper emotional truths. There's a lot of me in the play. There's also a lot of fiction. It helps me sleep at night to know that the audience won't be able to tell which bits are true."
While Jake the playwright uses humorous scenes in the reservoir to bring some relief from the painful topics of alcoholism and dementia, it's easy to appreciate the connection between Jake the person and his grandparents.
"I was close to my grandparents, especially my Grandma Beryl who passed away last winter," Jake said. "Anyone who knew me as a child knows that from the day I was born, I had the interests of a 75-year-old Jewish woman. Grandma Beryl was all over this. Together we were the toast of the Denver cultural scene. We hit every museum, opera, concert, and lecture in town. She took me to my first play. She taught me to be curious."
Curious, culturally aware, yet still vulnerable.
"Being inside of alcoholism was the scariest experience of my life. I wanted so badly to get out from under it, but the harder I tried to escape, the worse it got," he confided. "At some point, I had to accept defeat and get help. For anyone going through it, don't try to go it alone. I'm here. We're here. Recovery is the foundation that my life has been built upon and I wouldn't have it any other way. As impossible as it may seem, there's a lighter life on the other side.
"Recovery demanded a wholesale reimagination of the self. It wasn't easy but changed my writing and life for the better."
That self-reflection and rediscovery has been rewarded with recognition for his work, including a commission from the Ensemble Studio Theatre to write the reservoir.
"It's been affirming and surreal to have the reservoir be received so warmly by the world," Jake said. "When I got the commission…I panicked. I'd been sitting on this idea for a while. I knew I wanted to tell my story, but I also knew that doing so would dredge up a lot of shame. Along the way there were several moments in which I was like: 'Dude, what are you doing?! Why would you share this?' Still, I found that the more honest I was in the play, the more people responded to it.
"I cannot tell you how grateful I am for everybody who helped save my life and gave me the tools to be able to tell my story."
And now Denver audiences are invited to share Jake's story when the reservoir when it is read at the Colorado New Play Summit.
DETAILS
the reservoir
Featured at the Colorado New Play Summit
Feb 25 & 26, 2023 • Bonfils Theatre Complex
Tickets
https://www.denvercenter.org/wp-content/uploads/2023/02/Cherry-Cree-State-Park.jpeg
427
640
Suzanne Yoe
Suzanne Yoe
2023-02-13 09:11:43
2023-02-13 09:14:19
Denver's Multi-Faceted Playwright Comes Home