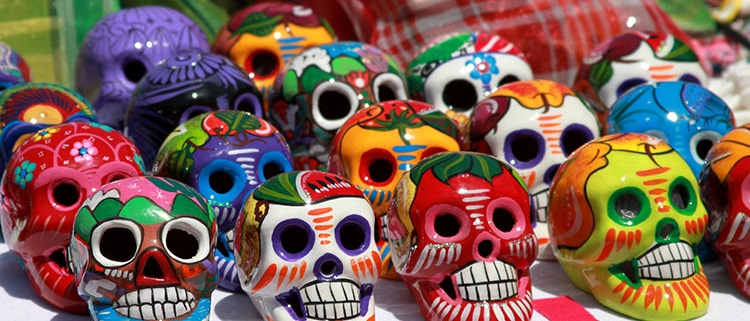 Día de los Muertos Events Around the Mile High City
Día de los Muertos, or Day of the Dead, is a holiday celebrated throughout Central American and beyond to pay homage to the deceased. Celebrated annually, the occasion was started by Indigenous Peoples centuries ago.
"Day of the Dead originated several thousand years ago with the Aztec, Toltec, and other Nahua people, who considered mourning the dead disrespectful," noted Logan Ward for National Geographic. "For these pre-Hispanic cultures, death was a natural phase in life's long continum. The dead were still members of the community, kept alive in memory and spirit—and during Día de los Muertos, they temporarily returned to Earth.
"Today's Día de los Muertos celebration is a mash-up of pre-Hispanic religious rites and Christian feasts. It takes place on November 1 and 2—All Saints' Day and All Souls' Day on the Catholic calendar—around the time of the fall maize harvest."
While its roots may be south of Colorado, celebrations in and around the Mile High City are abundant. Here are just a few being hosted by some of the area's cultural organizations:
https://www.denvercenter.org/wp-content/uploads/2021/11/Sugar_Skulls.jpeg
400
750
DCPA Press
DCPA Press
2022-10-27 09:00:21
2022-10-27 10:02:08
Día de los Muertos Events Around the Mile High City