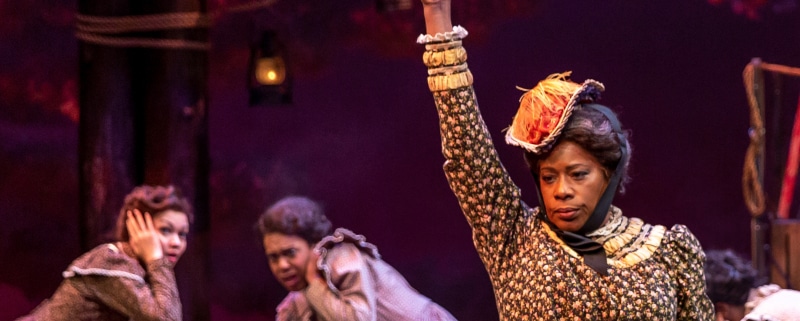 Donna Bryson: How a black 'Oklahoma!' is an even more deeply American story
'Oklahoma!' continues through October 14 in the Denver Center's Stage Theatre.
The ending of the musical serves as an ominous foreshadowing to the struggles black Americans would face in coming decades
While hiking along the Colorado-Oklahoma border this summer, my daughter, Thandi, stepped across the state line and, along with our guide and a few of the cornier members of our tour group, belted out a rousing "Oklahoma!"
The musical is a family favorite. We have many times watched our DVD of the 1998 Royal National Theatre production with Hugh Jackman as Curly. We have that audio recording on CD as well as a recording of the 1943 Broadway cast.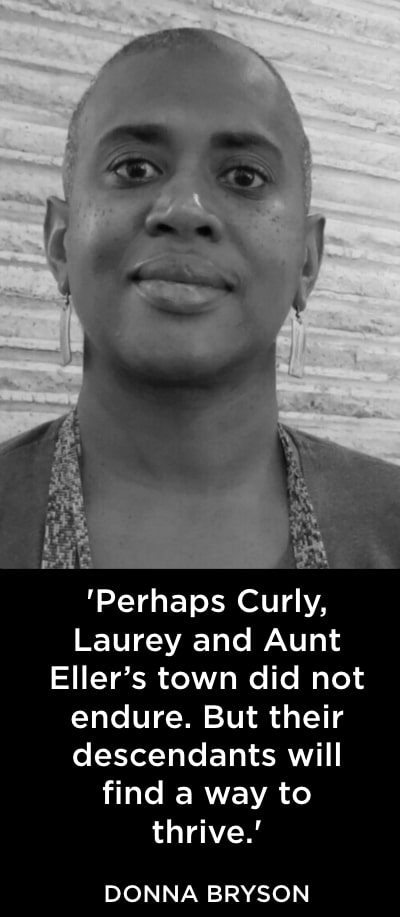 So, I know the story. I knew Laurey was an orphan. But that biographical background meant little to me until we saw the Oklahoma! stage production at the Denver Center for the Performing Arts that DCPA artistic director Chris Coleman set in an early 20th century African-American town.
I wondered about the fate of Laurey's parents, a question that had not crossed my mind when I saw other productions. Had the missing mother and father been victims of racist violence? And what of Aunt Eller, who had surely been born in slavery? Was Laurey her biological niece, or a child she loved as her own after her own were sold away? Through this lens, I saw new nuances in Laurey's attachment to her aunt and her difficulties forming other ties.
Oklahoma! ends with a wedding and a death, as victory and violence have so often been twinned in American history. By setting the story in an African-American town, Coleman makes the show even more deeply American.
The Rodgers and Hammerstein musical is set in 1906, 41 years after the end of the Civil War and a year before Oklahoma became a state. At the time, 50 all-black towns were home to 137,000 African-Americans in the Oklahoma territory. Such refuges existed across America, including in Dearfield, founded in 1910 75 miles northwest of Denver.
The death at the end of the show was ominous, foreshadowing the likely end to the town and the struggles black Americans would face in coming decades.
In real life, some black communities, including Dearfield, withered because of economic difficulties exacerbated by racism. Some were destroyed in deadly attacks by white supremacists – Greenwood, Oklahoma, in 1921, and Rosewood, Florida, in 1923.
As I watched the DCPA show, I was reminded of a conversation I'd had earlier in the day with an investment director for a Denver foundation that supports families in some of our neediest neighborhoods. The director is African-American and has family roots in Five Points, a historically black Denver neighborhood now being transformed by gentrification. Her family lost their Five Points home.
"That's the trauma," she told me. "There's an insecurity about where you're going to live. And even when you set community, there's no guarantee you'll be able to stay."
In the DCPA production, Coleman left it to his choreographer Dominique Kelly to give us a hint of the future. The reprise of the showstopping title song is introduced with stepping, a dance form linking African-Americans to Africa. It was a percussive, brilliant tribute to a culture's resiliency. Perhaps Curly, Laurey and Aunt Eller's town did not endure. But their descendants will find a way to thrive.
About the Author:
Journalist Donna Bryson was born in Florida, grew up in California, earned bachelor's and master's degrees from Northwestern University and has reported from four continents. She is currently a freelance journalist living in Colorado with her husband and daughter. Her work has been published by, among others, The Associated Press, The Christian Science Monitor, The Daily Beast, Equal Times, Stanford Social Innovation Review, The New York Times, Stars and Stripes, VICE and The Wall Street Journal.
Oklahoma! Ticket information
Written by: Richard Rodgers (music) and Oscar Hammerstein II (book and lyrics). Based on the play Green Grow the Lilacs by Lynn Riggs. Original Dances by Agnes de Mille
Dates: Through October 14
Where: Stage Theatre, Denver Performing Arts Complex
Information: Call 303-893-4100 or BUY ONLINE
Groups: Call 800-641-1222
More Colorado theatre coverage on the DCPA NewsCenter
https://www.denvercenter.org/wp-content/uploads/2018/09/Sheryl-McCallum-in-DCPA-Theatre-Companys-Oklahoma.-Photo-by-Adams-VisCom.jpg
582
800
Donna Bryson
Donna Bryson
2018-10-08 14:42:51
2018-10-09 12:42:55
Donna Bryson: How a black 'Oklahoma!' is an even more deeply American story