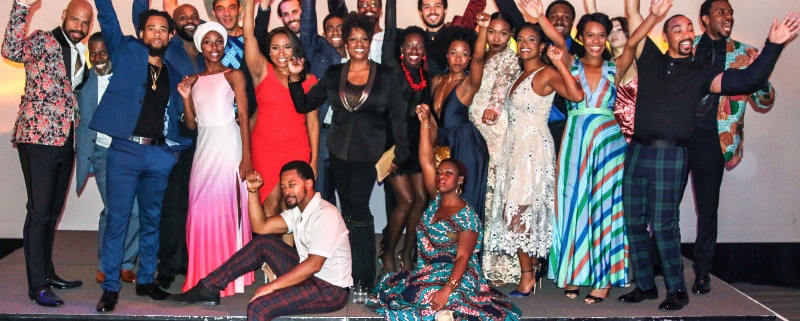 After 75 years, 'Oklahoma' through a colorful new lens
Video: Your first look at the DCPA Theatre Company's 75th Anniversary production of Rodgers and Hammerstein's  Oklahoma! set in a historically accurate African-American town in 1906.
Chris Coleman is setting the classic musical in an African-American town, and he looks forward to the conversations that spurs
When Artistic Director Chris Coleman opens Oklahoma! for the DCPA Theatre Company, it will be just the second time a director has employed a primarily African-American cast in the 75-year history of the beloved American stage musical.
The first was Chris Coleman, for Portland Center Stage in 2011.
Coleman was initially seized by a little-known historical fact that never let him go: In 1906, the year before Oklahoma became a state and the same year the famous story is set, there were 50 all-black towns in the Oklahoma Territory and 137,000 African-Americans living there. Here appeared to be one speck of dust on the national map where blacks could be full participants in Manifest Destiny — that uniquely American belief that westward expansion was both justified and inevitable.
"There was actually a movement to make Oklahoma an all-black state, and there was great fear among white residents of that happening," Coleman said. "I had never heard any of that in my history classes. And I got curious about what it would mean if African-American artists got the chance to tell this story."
That story is the same hopelessly optimistic and yet psychologically dark yarn audiences have adored since Oklahoma! opened on Broadway back in World War II 1943: Ranch hands and rival suitors Curly and creepy Jud woo a farm girl named Laurey, with deadly consequences. But in the end, the farmers and the ranchers band together to celebrate the new state of Oklahoma.
Behind the scenes photos: The making of the Denver Center's Oklahoma!
Only in Coleman's production, there are no white people. Back in 2011, he had no idea the impact that
would have on actors and audiences alike.
"I vividly remember during one rehearsal looking over at the actors playing Curly and Ado Annie," Coleman said. "They were sitting on the floor watching a scene and tears were just streaming down their faces — and it wasn't a sad scene. So I asked them, 'Why are you crying?' And one of them said, 'I just realized I have never sat through a play about black people that wasn't about being oppressed by an outsider. This was about our community just living their lives, and falling in love, and trying to make something of their lives.' "
Audiences responded, Coleman said, according to their own experience. "Some people came in and they just saw Oklahoma! — and they thought it was awesome. Some people said, 'After 10 minutes, it just seemed like that is the story' — and they went with it."
And some people said it was a revelatory staging. Coleman said Ted Chapin, President of the Rodgers & Hammerstein music publishing company, told him it was the most thrilling production he'd ever seen of Oklahoma!, because he had seen it through totally new eyes.
But perhaps Coleman's favorite comment was from a 15-year-old white kid seeing Oklahoma! for the first time. At intermission, he said to Coleman, "You know what? I can't imagine this story with white people." That's just the way the story made sense to him. "So I think it completely depends on who you are," Coleman said.
Seven years later, Coleman wasn't interested in launching his tenure as the DCPA Theatre Company's new Artistic Director with a traditional take on Oklahoma! After all, he said, "White folks have had their chance to perform Oklahoma! for 75 years."
The main reason any theatre company revisits a classic, Coleman said, "is because there's something in the bones of the piece that has resonated for humans over time. But we're also always looking for the current resonance. What does it tell us about who we are today?"
In 2018, Coleman is revisiting his casting concept in a much more racially charged America. And he looks forward to the conversations that spurs.
(Story continues below the photo gallery)
"What I love most about doing this show now is the idea of hearing a group of African-American performers sing the lyrics, 'We know we belong to the land, and the land we belong to is grand,' because that is in such sharp contrast to the dialogue we're hearing in the country about race right now," Coleman said.
He does offer one warning: If you are looking for corn, skip this Oklahoma! Try Iowa instead.
"When people go back and watch that… movie, they think it's corny because it is," Coleman said. "But Rodgers and Hammerstein's stories are so complex. They're about racism and social tensions. Now don't get me wrong — there are enormous doses of sunlight available in Oklahoma! But if you honor the story, there is also danger and sexual creepiness and a very twisted sense of Western justice."
There was a huge migration of African-Americans from the Deep South after Reconstruction, particularly to Oklahoma, because land opened up. "And I'm really interested in seeing if we can't pull off the humility and the texture and the dignity of the real people from that period," Coleman said. "These are people who've picked up their lives and families and come to an unknown place to build a life and a community.
"What's exciting to me now is getting to watch African-Americans figure out 'What is our community? What are the tensions? What are the hopes and dreams we are moving toward? How do we build something together? How do we join the community of America at a certain moment in history? I think all of that is really interesting.
"But even if you're not interested in that — you still get Oklahoma!"
John Moore was named one of the 12 most influential theater critics in the U.S by American Theatre Magazine in 2011. He has since taken a groundbreaking position as the Denver Center's Senior Arts Journalist.

Oklahoma! Ticket information
Written by: Richard Rodgers (music) and Oscar Hammerstein II (book and lyrics). Based on the play Green Grow the Lilacs by Lynn Riggs. Original Dances by Agnes de Mille
Dates: Through Oct. 14 (Opens Sept. 14)
Where: Stage Theatre, Denver Performing Arts Complex
Information: Call 303-893-4100 or BUY ONLINE
Groups: Call 800-641-1222
More Colorado theatre coverage on the DCPA NewsCenter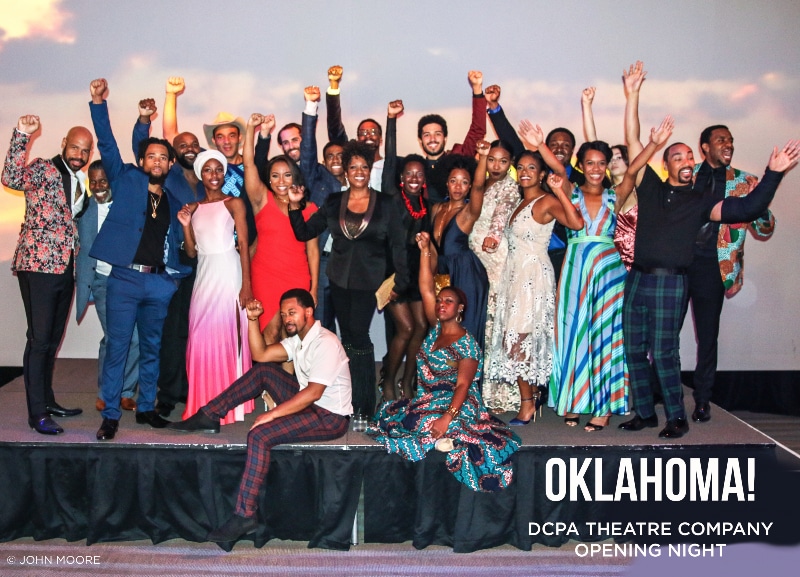 https://www.denvercenter.org/wp-content/uploads/2018/09/OKLAHOMA-OPENING-800.jpg
577
800
John Moore
John Moore
2018-09-15 15:18:31
2018-09-25 12:02:17
After 75 years, 'Oklahoma' through a colorful new lens