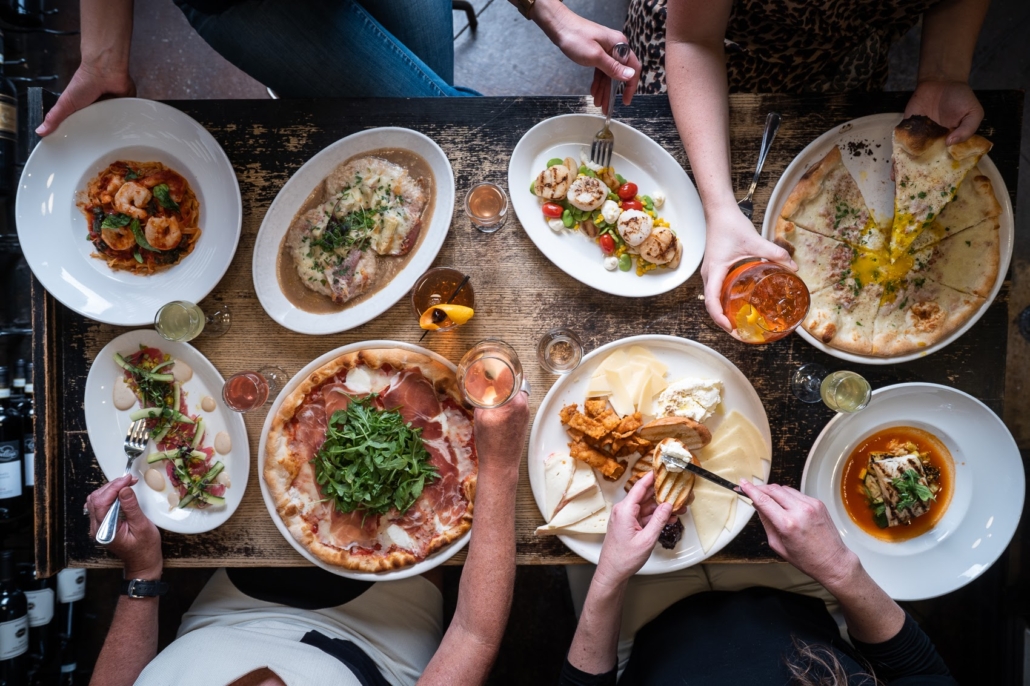 By Madison Stout
"It's the most wonderful time of the year…"
Time to enjoy holiday favorites once again at the theatre. Whether continuing the annual tradition of watching A Christmas Carol, or seeing Broadway hits like Disney's The Lion King, join theatre lovers across the city and celebrate the holidays with live theatre.
Before hitting the theatres this season, check out these local restaurant options for a great place to eat before the show.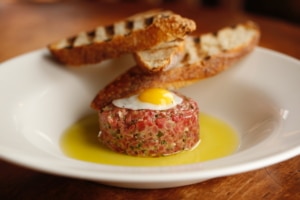 Bistro Vendôme
303.825.3232 | 1420 Larimer St.
One of the top French restaurants in Denver and winner of numerous Best Patio awards, Bistro Vendôme pairs classic French cuisine with local and seasonal ingredients. Many regulars come in for the Steak Tartare, a simple bistro item that Chef Ariana Didziulis has enhanced.
Bonanno Concepts restaurants and bars
Bonanno Concepts is a chef-driven restaurant group dedicated to deeply satisfying meals, outstanding service, education, and community. Chef Frank Bonanno is the mind behind ten food and drink concepts, each uniquely responsible for shaping the Denver dining scene.
Please note, Bonanno is a fully vaccinated restaurant group and guests will be asked to show proof of vaccination before entry.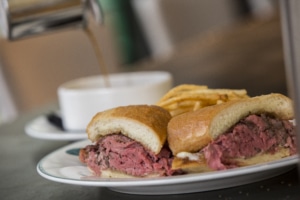 French 75
303.405.7575 | 717 17th St.
French 75 is a casual French Bistro with a show-stopping open kitchen in the bustle of the Central Business District. During happy hour, Wednesday through Friday from 4pm – 7pm, enjoy French Dip sliders, a Charcuterie Board, and more for $10 or less. Try the French Dip Sandwich, a rotisserie roasted prime rib, shaved and loaded for au jus dipping.
With proof of ticket, patrons of age will receive a free glass of bubbles.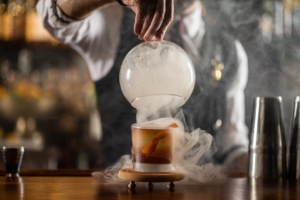 303.893.6505 | 1422 Larimer St.
Green Russell is a chef-driven cocktail joint below Larimer Square that features spirit-forward & spirit-free delights. The eclectic menu has a variety of drink options including the bartender's favorite, the "Smoke Daddy."
With proof of ticket, patrons of age will receive a free glass of bubbles.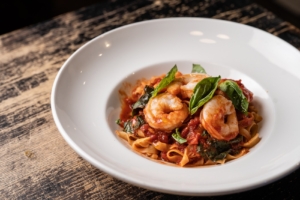 303.534.5855 | 1453 Larimer St.
This lively Italian tavern and artisan pizzeria in the heart of Larimer Square is also a Bonanno Concept named for the youngest Bonanno son. Fan favorites include the Shrimp Fra Diavolo basil and the Prosciutto Pizza.
With proof of ticket, patrons of age will receive a free glass of bubbles.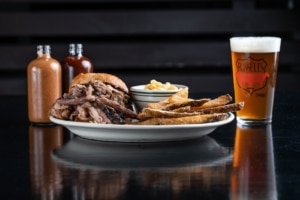 720.524.8050 | 1422 Larimer St.
Like its namesake Green Russell, Russell's Smokehouse pays tribute to the rich geographical history of Denver and more specifically Larimer Square. The low and slow-smoked comfort food is inspired by the flavors of the Colorado West. Russell's Pulled Pork Sandwich is a fan favorite and consists of 14-hour house-smoked pork, mustard vinegar bbq, and apple coleslaw.
With proof of ticket, patrons of age will receive a free glass of bubbles.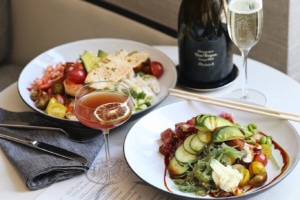 EDGE Restaurant and Bar: A DCPA Restaurant Partner
303.389.3050 | 1111 14th St.
Located inside the Four Seasons Hotel Denver, EDGE Restaurant utilizes superior quality meats, locally sourced Colorado game, fresh seafood, and produce from nearby farms to cultivate dishes full of seasonal flavors. Executive Chef Craig Dryhurst infuses passion and creativity into every dining experience including in his new white truffle menu.
Enhance your visit to the theatre with an overnight stay that includes a dining credit, valet parking, and more. Call to book this offer now or visit all offers here.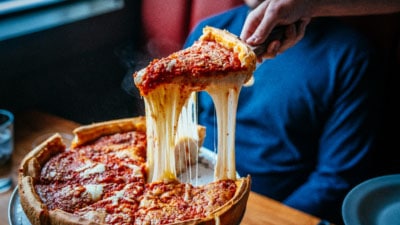 Giordano's: A DCPA Restaurant Partner
720.874.5205 | 1600 California St.
Nested in the heart of the Central Business District, Giordano's casual dining experience brings Chicago's best pizza to downtown Denver. Daily specials [CAN WE LOAD THE HAPPY HOUR MENU AND LINK TO IT? IT'S NOT ON THEIR WEBSITE] include Margarita Monday, Whiskey Wednesday, Thirsty Thursday, and Late Night Happy Hour Friday 6-9pm and Monday – Friday 4-6pm all cocktails are $10.
DCPA patrons who present tickets to their server will receive 10% off for dine-in(all food + beveverage) at the LoDo location.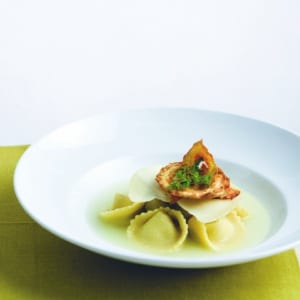 303.820.2282 | 1431 Larimer St.
Rioja is a Mediterranean-influenced eatery in Denver's historic Larimer Square. Chef and Owner, Jennifer Jasinski has created a cuisine all her own with an emphasis on handmade pasta and local ingredients. The current seasonal favorite is the Seared Venison, a vanilla-pear purée with chanterelle mushrooms, blackberry, and cassis. You can also try Jasinski's signature dish, the perfect bite, which includes artichoke tortelloni.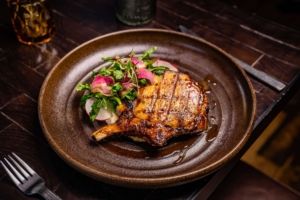 720.946.1433 | 1400 Larimer St.
Located in Larimer Square, Tamayo's Mexican cuisine is created by the creative cooking techniques of Chef Richard Sandoval who blends the earthly flavors of his native Mexico with worldly ingredients. Until January 3, 2022, Tamayo will offer guests a chance to partake in the celebration with festive food and beverage specials as part of Felízmente Unidos, or "happily united" in Spanish. The celebration honors the tradition of Las Posadas, focusing on the symbols of unity represented by the seven-cone star piñata and gifts to represent gratitude.
Guests will be provided with one complimentary traditional margarita with purchase of any entrée with proof of a valid DCPA ticket.
https://www.denvercenter.org/wp-content/uploads/2021/12/Osteria-Credit-Joni-Schrantz.jpeg
1133
1700
Madison Stout
Madison Stout
2021-12-14 17:52:47
2022-06-30 15:37:11
Season's Eatin's