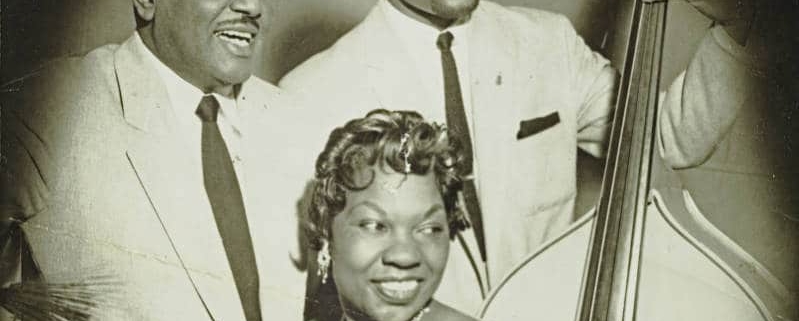 Trailblazing Black Women Musicians: Mirroring The Color Purple's Shug Avery in Colorado
When you hear someone discuss The Color Purple, which character do you think of first? Is it Celie who learned to uncage her confidence and self-esteem to overcome strife? Is it Sofia and how all her life she "had to fight" men? Maybe the sensual songbird Shug Avery whose sheer confidence and beauty brought men and women to their knees? All of Alice Walker's female characters work together in this wonderful tapestry of Black beauty, feminine power, and true love.
Shug Avery's love for entertainment strikes a chord with Colorado's musical roots. Fun fact: Denver once served as a mecca for Jazz musicians and singers, including Duke Ellington and Billie Holiday. Other trailblazing Black women performed in the Mile High City. Here's a brief overview of a few iconic Black female musicians.
EMMA HACKLEY
Born in 1867, Emma Smith was a classical singer, writer, activist, social worker, and philanthropist. Emma's mother, Corilla, arranged private violin and voice lessons for Emma at age three. Emma and her family moved to Detroit, where she joined the Detroit Musical Society, played in a Black orchestra, and performed at local voice recitals.
Edwin Hackly, a lawyer, writer, and clerk, eloped with Emma in 1894 and they moved to Denver. Emma obtained a Bachelor of Music degree from the Denver College of Music. In 1901, she began her first concert tour with a debut show in Denver. She used African-American spiritual songs as tools for social change, leading to spirituals used in freedom songs during the Civil Rights Movement.
Emma also penned a book of lectures she gave young Black girls in boarding schools called The Colored Girl Beautiful. Each chapter covers different topics from youth and maturity to religion, marriage, self-control and motherhood.
CHARLOTTE MOSLEY COWENS
Born in Denver (date unknown), Charlotte Mosley Cowens was a jazz pianist who learned to play by ear. She often played gigs at Five Points' Rossonian Hotel and toured with Duke Ellington and Count Basie. Cowens was awarded Miss Senior Denver in the 1979 Colorado Senior America Pageant.
LOUISE DUNCAN
Born in 1914 in Iola, Kansas, Louise Duncan was a jazz pianist who played for Duke Ellington around the 1940s. In 1988, the Denver Black Arts Festival created and gave Duncan the first Louise Duncan Lifetime Achievement Award for Excellence in the Arts. She was called "Colorado's First Lady of Jazz."
Duncan's daughter, Roxanne Brown who followed in her mother's footsteps, played a tribute concert to honor Duncan at the La Cour Bistro & Art Bar in March 2019 and at Denver's Dazzle for Mother's Day 2019.
Similar to Shug Avery, these Black trailblazing women left their mark through their music and beliefs. Despite the torment they and other African Americans experienced for their skin color, they persevered and stood as a symbol of hope for their culture and descendants, just like Alice Walker's beloved story and characters written more than 40 years ago.
DETAILS
The Color Purple
March 31-May 7, 2023 • Wolf Theatre
Tickets
https://www.denvercenter.org/wp-content/uploads/2023/03/charlotte-cowens-e1678382182362.jpeg
639
799
Khaleel Hayes
Khaleel Hayes
2023-03-09 10:16:30
2023-03-09 10:18:54
Trailblazing Black Women Musicians: Mirroring The Color Purple's Shug Avery in Colorado