Two passions, one purpose: The intersection of sustainability and theatre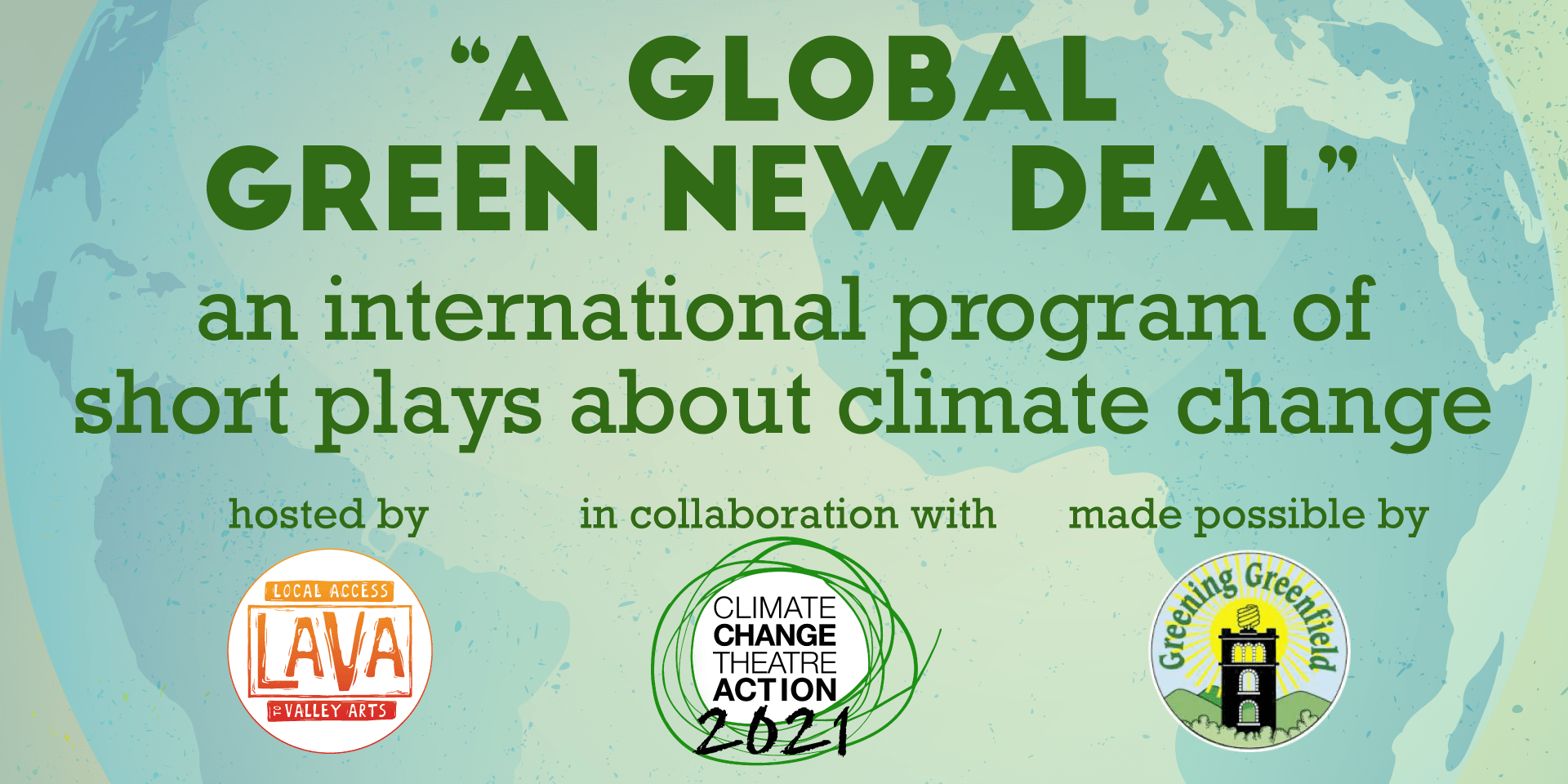 In 2017, the DCPA Theatre Company produced the world premiere of Two Degrees by Tira Palmquist. The Denver Post explains: "The play gets its title from the notion that, according to some scientists, 2 degrees Celsius is the threshold that, once exceeded, will lead us to irreversible environmental upheaval." Those concerns were underscored by Colorado's 2020 East Troublesome Fire, which was the subject this past summer's world premiere of Jessica Kahkoska's Wild Fire.
Environmental concerns often serve as topics of thought-provoking plays such as Flooded by Julie Marie Myatt, Take Me to the River by Constance Congden, both of which were read as part of the DCPA's Colorado New Play Summit.
But what is theatre as an industry doing to play its part in implementing sustainable practices? Where is the action to complement the words?
"There are two ways that Environment Sustainability in theatre is communicated," said Meagan Holdeman. "Content on the stage helps normalize the conversation while what we are doing in practice — using rechargeable batteries, disposing of waste, repurposing materials — is equally important."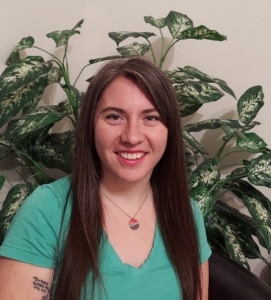 Holdeman — a Sound Technician for DCPA Theatre Company, biology graduate student at Miami University (Oxford, OH) with an emphasis in Environmentally Sustainable Theatre, and local theatre producer — is fast becoming a local expert on the subject.
"Sustainable theatre is the mindful design of a production with consideration of the impact of the materials used to create the artistic work," explained Holdeman.
She's also a local advocate of the Broadway Green Alliance (BGA), the national leader in sustainable practices for the theatre industry whose mission is to "educate, motivate and inspire the entire theatre community and its patrons to implement environmentally friendlier practices on Broadway and beyond."
"The Broadway Green Alliance doesn't tell people what to do. It is a resource and a network where you can go to find people who are making a difference," Holdeman continued. "There are chapters in Philadelphia, Atlanta, Chicago, Minneapolis…and I want to start one here in Denver."
The organization currently has 800 Green Captains on Broadway, off-Broadway, regional theatres, and colleges and universities.
Small changes add up to significant impact. Changes including (but certainly not limited to) using rechargeable batteries in microphones, LED bulbs in lighting, reclaimed wood on sets, energy efficient washers for costume maintenance, move to digital tickets, recycling of programs, adjusting the temperature in buildings by a few degrees — all are examples of environmental sustainability.
While Colorado has no shortage of environmental activists, their attention hasn't necessarily shifted to theatre, and Holdeman plans to change that, which is where her experience as a theatre producer comes into play.
"I'm producing A Future We Create with considerable support from Littleton Town Hall Arts Center as part of a global theatre festival called Climate Change Theatre Action," explained Holdeman. "CCTA uses theatre to bring communities together and encourage them to take local and global action on climate change."
Climate Change Theatre Action was founded in 2015 by Elaine Ávila, Chantal Bilodeau, Roberta Levitow and Caridad Svich (adaptor of Isabelle Allende's The House of the Spirits, DCPA Theatre Company, 2010). It is a worldwide series of readings and performances of short climate change plays presented to coincide with the United Nations' Conference of the Parties meetings.
"Every other year, 50 professional playwrights, representing all inhabited continents as well as several cultures and Indigenous nations, are commissioned to write five-minute plays about an aspect of the climate crisis based on a prompt," continued Holdeman.
This year's prompt? "A Global Green New Deal." To date, nearly 30 performances from countries including Brazil, Canada, Hungary, India, New Zealand, Serbia, UK and USA will be featured as part of the 2021 global theatre festival, including A Future We Create at the Town Hall Arts Center.
"We have chosen seven of the plays and a handful of songs to tell an inspiring story of change for the future," said Holdeman. "It is meant to inspire action and create support for a greener theatre movement in the Colorado theatre community."
The local lineup of plays include:
Penguin by Nicolar Billon
Paying for It by Thomas Peterson
Shaking as it Turns by Lula Wiles (song)
Listen to Vanessa Nakate by Aleya Kassam
Sammie and Gran by Mark Rigney
Resilient by Rising Appalachia (song)
2079 by Camila Le-Bert
Us in the Past by Nathan Ellis
Lifeday by Jessica Huang with an original song titled A Future We Create by Denise Gentilini
Part of the evening's event will be an announcement of and invitation to join Holdeman in her goal to establish a chapter of the Broadway Green Alliance in Denver. "I'm not going to come in and say, 'This is what we should do,'" said Holdeman. "I want to come in and say, 'I have a passion for this. I want to drive this, but what do you guys want to see in a more sustainable theatre community?' so that I'm actually working to fill a need."
"I feel a sense of urgency, a sense of panic about 2030," said Holdeman. "We have nine years to change so much so fast to be successful. And I feel that doom and gloom all day every day. I don't need other people to carry that weight. I want people to see on stage the future we are striving for and that we have the ability to create it."
Tickets to A Future We Create are free, but donations are accepted and benefit the Denver Actors Fund. For more information and a repository of resources about sustainable theatre, visit American Theatre.
DETAILS
A Future We Create
Dec 6 at 7:30pm
Littletown Town Hall Arts Center
2450 Main St., Littleton
https://www.denvercenter.org/wp-content/uploads/2021/11/CCTA-2021-graphic-1-Robert-Moore-e1633501553633.png
960
1920
DCPA Press
DCPA Press
2021-11-10 15:39:55
2021-11-11 14:30:07
Two passions, one purpose: The intersection of sustainability and theatre