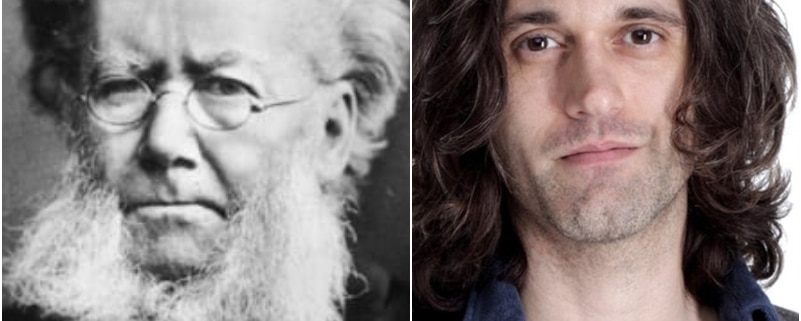 Two playwrights tackle feminism and humanity 140 years apart
'A woman cannot be herself in the society of the present day, which is an exclusively masculine society.' – Henrik Ibsen, 1878
In the quote above, Henrik Ibsen is, of course, referring to the present day of 19th century Norway. However, the themes in his 1879 play A Doll's House still hold true for modern audiences and continue to inspire artists such as playwright Lucas Hnath, who recently wrote a sequel titled A Doll's House, Part 2, set 15 years after Nora slams the door and walks out on her family in pursuit of her independence.
While some might consider Ibsen's play, and that iconic door-slamming moment, to be a feminist one, the writer himself insisted: "True enough, it is desirable to solve the woman problem, along with all the others; but that has not been the whole purpose. My task has been the description of humanity."
To his mind, Ibsen was writing a human drama about individual freedom and the need of every individual to figure out the kind of person he or she really is and to strive to become that person.
At the time, the play seemed like a threat to marriage, religion and women's place in society. However, to give a woman that inner voice, that decision to leave her children was an incredibly important moment in cultural history and in theatre history.
In Ibsen's day, people went to the theatre to see their values upheld, not challenged.
Even women born around the middle of the 19th century defended hierarchical gender relations within as well as outside marriage. The elder generation was appalled at the idea that husbands might accept wives who questioned the notion that motherhood was the most important thing in life.
The resulting women's movement of the 1890s was an attempt to raise women's consciousness of their value as human beings and to encourage them to take responsibility for their own lives. It is from here, 15 years later, that we meet the Helmer family again in A Doll's House, Part 2.
When Hnath polled people's expectations of what happened to Nora they were overwhelmingly dismal. He wanted to do the opposite of that; he wanted to de-emphasize the story of: I left my family and was punished for it.
Even though Ibsen never considered himself a feminist, Hnath relied on feminist scholars to aid his writing process. Toril Moi, a scholar at Duke, advised: "You could get some traction here by enforcing the idea that not all women are made to be mothers. … This point is still shocking to some feminists."
Reflecting what we know now about the 19th century, Hnath asks: What would it mean for Nora to return and what would bring her back?
Ultimately, it is another legal predicament she has found herself in. This time, instead of forgery, it's divorce. According to Norwegian law at the time, a woman could only ask for divorce on the grounds of adultery, impotency or desertion. So it is up to Torvald to file for the divorce in order for Nora to exist independently in this world. If Torvald refuses, she is a criminal: all her professional contracts are void and her independent sex life adulterous.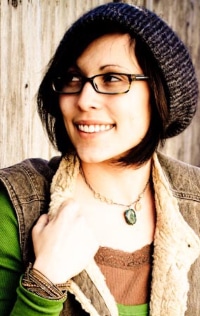 According to Hnath, "Ibsen is trying to define what freedom is and is identifying the ways in which we are not as free as we think we are. Fears about reputation and how we're viewed in the world, and anxieties about money and social standing — I think those are all shackles that remain today."
Lynde Rosario is the Literary Manager for the DCPA Theatre Company. She has a B.A. in Drama from Hofstra University and an M.F.A. in Dramaturgy from The American Repertory Theatre/Moscow Art Theatre Institute for Advanced Theatre Training at Harvard University. She is a member of the Literary Managers and Dramaturgs of the Americas and an Associate Member of the National New Play Network.
Ticket information
Dates: Performances begin September 5 and run through November 24
Where: Ricketson Theatre

Genre: Drama (A Doll's House) and comedy (A Doll's House, Part 2), performed in repertory
Advisory: Contains adult themes
Tickets: Start at $30 and can be purchased at 303-893-4100 or in person in the Helen Bonfils Theatre Complex at 14th and Curtis streets or online by clicking here:


The making of A Doll's House and A Doll's House, Part 2: Photo gallery
Click on any photo to see a larger version.
Go to our full gallery of photos from the making of both plays
https://www.denvercenter.org/wp-content/uploads/2019/08/Ibsen-Hnath-800.jpg
403
801
Lynde Rosario
Lynde Rosario
2019-08-26 15:46:48
2019-08-26 16:31:46
Two playwrights tackle feminism and humanity 140 years apart