2022 LTC Comedy Carnaval Will Leave 'em Laughin'
In 2012, eight Latinx theatre professionals created the Latinx Theatre Commons (LTC), a flagship program of HowlRound. Now, the group brings its 2022 LTC Comedy Carnaval to Denver June 9-11, 2022.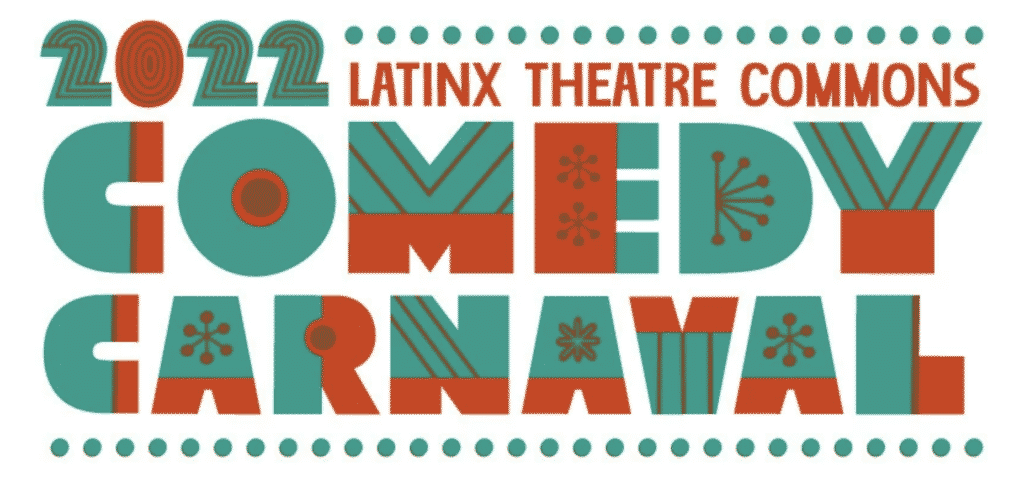 Su Teatro will host the three-day celebration of plays, comedy, discussions, networking and late-night parties. Plus, all participants are invited to attend Chicanos Sing the Blues at Su Teatro and Quixote Nuevo at the DCPA Theatre Company.
Designed to transform the narrative of the American theatre, LTC seeks to amplify the visibility of Latinx performance making and champion equity through advocacy, art making, convening and scholarships. It's led by a 38-member steering committee that includes Denver native Amelia Acosta Powell, and two individuals whose works are familiar to DCPA Theatre Company audiences as advisory committee members: director Lisa Portes (Quixote Nuevo, Native Gardens) and playwright Karen Zacarías (Native Gardens, the world premiere of Just Like Us, Mariela in the Desert).
"The 2022 LTC Comedy Carnaval is a critically important platform to celebrate and uplift all that is joyful, fun, and humorous about the Latine experience," says Powell, who currently serves as impact producer at Actors Theatre of Louisville. "All too often, when the American theatre puts Latine voices on stage, trauma-based narratives prevail. While these works individually can invite rich dialogue about urgent issues facing our communities, the cumulative effect is a two-dimensional portrayal of Latine people that lacks agency or hope and reifies the status quo of white supremacy."
"Comedy Carnaval is an intervention," Powell continued. "Comedy Carnaval invites Latine artists and art-lovers to a revolutionary space of collective healing and communal nourishment through laughter and playfulness."
The three-day event will showcase some of the nation's best Latinx comedic talent in full-length play readings, stand-up, solo performances and three-sketch comedy routines. The lineup includes:
Exhaustion | Arroyo by Fran Astorga
Three friends escape into the Santa Cruz mountains in search of a place to swim and BBQ. They packed for the beach without realizing they had a treacherous hike down a ravine. Once at a waterhole, the consumption of some shrooms sets the stage for a heartfelt adventure between friends too tired to know how to rest.
La Carpa de la Frontera by CARPA San Diego
This site-specific, tent-like vaudeville touring show can be taken into communities that are in need of healing from the pandemic. These performances address issues such as immigration, race, gender, human rights, accessibility, and culture in comedic form using the concept of the old carpa style used in Mexico during the 1930s, 1940s, and 1950s.
Are You There? by Cristina Fernandez
Are You There? is a stand-up comedy show that mixes video from the 2020 Los Angeles lockdown with live performance. The show pokes at modernity, motherhood, and existentialism. Are You There? shows us how far we've come and how much we're still seeking.
Escobar's Hippo by Franky Gonzalez
A Colombian town along the Magdalena River plunges into chaos after a flatulent, destructive, easily offended, and sexually adventurous hippo comes to town. The crisis worsens when people begin transforming into hippos, causing not only chaos but the beginnings of a revolution. As this shift unfolds, three friends try to deal with the transforming population and solve the connection between the hippos and a notorious drug lord.
Marimacha by Darrel Alejandro Holnes
When an illicit pic outs the daughter of two conservative Afro-Panamanians on their way to a family wedding, the family must finally confront the elephant in the room and decide who gets to define love in and outside the family.
Stand-Up Comedy by Jess Martínez
She's single, bilingual, and ready to mingle… Well, she's single. Jess Martínez is a Chicago-based stand-up comedian who enjoys making audiences laugh as she genuinely tries to make sense of the world around her.
The Invocation of Selena by Marilet Martinez & Jessi Realzola
The Invocation of Selena (TIOS) is a sketch comedy and cabaret-style show that explores how cultural icon Selena Quintanilla Pérez continues to inspire and motivate Latine people, particularly women and the LGBTQIA community. Through character monologues, drag, choreographed dance numbers, audience participation, moments of song, and more, TIOS celebrates cultural duality while examining when, why, and how we call on Santa Selena in our everyday lives.
La Egoista by Erlina Ortiz
La Egoista explores the story of Josefina, a rising stand-up comic who takes nothing seriously, and her conservative sister Betsaida, who is suddenly diagnosed with a chronic illness. This surreal one-act follows Josefina through her comedic sets as they unfold in conjunction with the deterioration of her sister's health. La Egoista uses comedy, puppets, magic, and memory to explore the cost of caregiving, the different ways we process grief, and how to find the balance between selfless and selfish.
What Are You? by Milta Ortiz
In the ten-minute solo piece What Are You?, a young muxer finds herself in 1990s Oakland hip-hop culture. People assume she's mixed: Black and Latina, and she begins to question what it means to be 100 percent Salvadoreña. Is the drum beat an ancestral call? But Mami grew up in El Salvador and has different ideas.
A Little Bit of Gay by Réal Vargas Alanis
A Little Bit of Gay: A Standup Piece by a Homo leaves censorship and code-switching behind to tap into your inner chola and takes you on a journey to a barrio in Central California. Get a glimpse of the life of a homo navigating sugar daddies, queer hookup culture, and religion.
HOLY KIT KAT by Katie Ventura
HOLY KIT KAT is an emotional dramedy following a first-gen Chicana YouTuber coming to grips with Catholicism and generational curses of her Mexican lineage while being queer. Told in vignettes, we follow her as a teen and young adult trying to define who she is inside/out.
This free event will welcome the local community and artistic leaders who previously applied to attend. For more information, visit the Latinx Theatre Commons website.
https://www.denvercenter.org/wp-content/uploads/2022/05/Screen-Shot-2022-05-04-at-9.07.56-AM.png
880
1866
Suzanne Yoe
Suzanne Yoe
2022-05-04 09:33:32
2022-05-10 08:45:10
2022 LTC Comedy Carnaval Will Leave 'em Laughin'