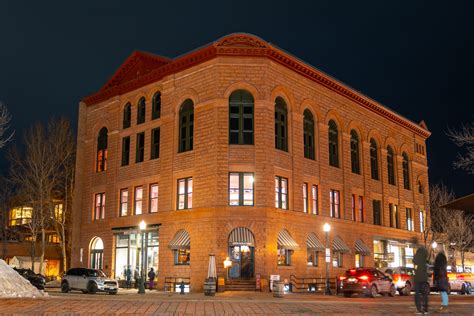 Colorado's Opera Houses have Rich History
Last June saw the founding of the Colorado Historic Opera Houses Circuit. Celebrating its first anniversary, the circuit connects five historic mountain opera houses. These historic venues are a reminder of the days when rough and rugged mining towns competed to construct elaborate buildings to showcase their newfound riches and support their aspirations of culture and sophistication.
In 1637, Venice became home to Teatro San Cassiano, the world's first public opera house. European capitals were soon filled with the grand structures, and the new colonies in North America quickly followed suit. Religious groups protested, and Continental Congress actually banned theater in 1774, calling performances "unpatriotic and unacceptable." Eventually anti-entertainment laws were repealed, and ornate opera houses became a hallmark of community life throughout the United States.
In Colorado, newly minted millionaires embarked on "Grand Tours" of Europe, returning home to the Rocky Mountains with visions of grandeur. Except for saloons and brothels, opera houses were often the only entertainment venues to be found in remote mining towns. Copper, silver and gold barons — and their society-aspiring wives — outdid one another to construct elaborate performance venues featuring luxurious appointments. Electrified crystal chandeliers illuminated frescoed ceilings, plush velvet curtains, and European pipe organs carefully transported across perilous mountain passes. In addition to productions from touring opera companies, residents enjoyed vaudeville performances and lectures from luminaries like Oscar Wilde and extravaganzas from Harry Houdini and Buffalo Bill.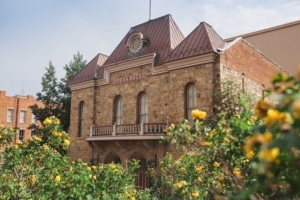 CENTRAL CITY OPERA HOUSE (CENTRAL CITY)
The nation's fifth-oldest professional opera company, Central City Opera, celebrates its 91st anniversary in 2023. Once called "the richest square mile on earth," the city's residents held a fundraising drive, raising $20,000 to construct the Renaissance Revival structure, which opened in 1878. This season, funded in part by the SCFD, features the classic opera Romeo & Juliet, the Cole Porter musical Kiss Me, Kate, and the Rossini's exquisite Othello.
---
SHERIDAN OPERA HOUSE (TELLURIDE)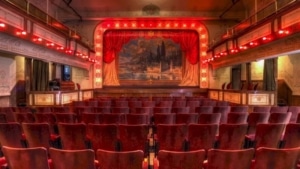 Called "The Crown Jewel of Telluride," the 238-seat Sheridan Opera House (originally called the Segerberg Opera House) was constructed in 1913 and attached to the New Sheridan Hotel. Featuring elements of both Art Nouveau and Craftsman-style architecture, the Sheridan hosted stars like singer Sarah Bernhardt, actress Lillian Gish, and politicians Eugene Debs and William Jennings Bryant. Today it's operated by the nonprofit Sheridan Arts Foundation, which hosts the Telluride Film Festival (Sept 1-4, 2023) and this weekend's Telluride Bluegrass Festival (June 15-18, 2023), both of which are celebrating their 50th anniversaries.
---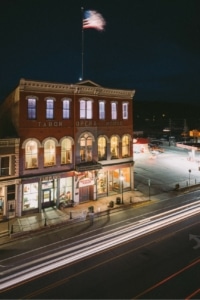 TABOR OPERA HOUSE (LEADVILLE)
At 10,152 feet, Leadville is the city with the highest elevation in North America. General store owner and first mayor of Leadville Harold Tabor accepted a "grubstake," fronting prospectors' equipment and supplies in exchange for a share of their discoveries. He became wildly wealthy when a rich vein of silver was found in the Little Pittsburgh Mine in 1878. Tabor had the opera house built in 1879 in just 100 days. The massive three-story building had walls, which were 16 inches thick and illuminated by the first gas lighting in the town. After the price of silver crashed, Tabor — and Leadville — were devastated, and the derelict opera house changed hands multiple times before being bought by the city in 2016. This season's schedule features musicals, concerts, cowboy poetry and more.
---
WHEELER OPERA HOUSE (ASPEN)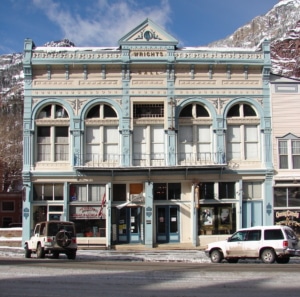 The glamorous and celebrity-studded enclave of Aspen had its beginnings as a humble mining town when Macy's president Jerome Wheeler began investing in the area, building the Hotel Jerome and the peach-hued Wheeler Opera House — at 67 feet the tallest building in Aspen — which opened in 1889. But by 1893, silver was nearly worthless. The theatre limped along until 1912, when arson gutted most of the interior.
The rise of the ski industry brought a second rush of "white gold," and the old opera house has undergone a series of renovations and improvements. Today the Wheeler is a world-class performing arts center with a wide array of programming.
---
WRIGHT OPERA HOUSE (OURAY)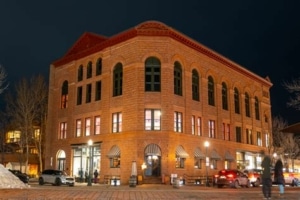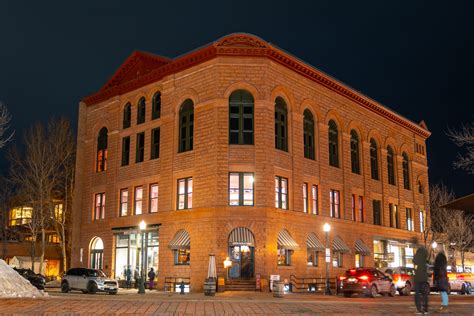 Even by mining town standards, the town of Ouray was particularly isolated, with little to no cultural offerings. Urged by their wives to provide alternatives to saloons and gambling dens, brothers Ed and George Wright constructed the opera house. Opened in 1888, the Wright features an imposing two-story cast iron Mesker facade and is considered one of the finest examples of Mesker Brothers architecture in the country. It is now home to the Ouray International Film Festival (June 22-25, 2023) and hosts many other events and performances throughout the year.
For more information about the Colorado Historic Opera Houses Circuit, please visit ColoradoOperaHouses.com.
https://www.denvercenter.org/wp-content/uploads/2023/06/Wheeler-Opera-House.jpg
316
474
Cynthia Barnes
Cynthia Barnes
2023-06-16 12:21:04
2023-06-19 09:03:12
Colorado's Opera Houses have Rich History