High School Playwriting: The promising future ahead
The future of creative writing in Colorado would appear to be bright: The winners of the DCPA's high school playwriting competition have diverse styles and interests, resulting in three very different one-act plays: from madcap comedy to politically tinged fantastical drama to a somber meditation on the teen mental health crisis.
Now in its ninth year, the playwriting competition has drawn submissions by thousands of Colorado students over the years, resulting in some dynamic work.
The program has attracted more than 25,000 budding playwrights since it was launched by DCPA's Education & Community Engagement Department in 2013. This year, 135 plays were submitted by middle- and high-school students. (Middle schoolers submit 10-minute pieces; high-schoolers submit one-act plays.)
"…playwriting is such a powerful thing that could happen during Covid."
Allison Watrous, Executive Director of Education and Community Engagement, said she is "ridiculously inspired" by the amazing individual voices that arise through the program. "It's all about empowering young amazing playwrights."
Watrous noted the program actually expanded during the pandemic "because playwriting is such a powerful thing that could happen during Covid."
Ten finalists and ultimately three winners were chosen in blind readings by a panel of judges.
All three winning playwrights were part of the 2022 Colorado New Play Summit on March 5. "We're thrilled there's an opportunity for these playwrights to be alongside the process happening with the Theater Company," Watrous said.
After a week of in-house workshopping at the Denver Center with trained actors, and mentorship from both DCPA Teaching Artists and a professional playwright, the three winners got their first public exposure. Each was an active part of the rehearsal process, working with directors, actors and technical crews to bring their work to life. Winners received $250 and each of their teachers was given $250 to purchase books or other teaching tools for their classrooms. Each play is also slated to have a reading at the student's school in coming weeks.
---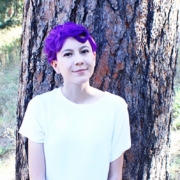 Insectivore
by Jocelyn McMullen
Insectivore by Jocelyn McMullen, a senior at Pueblo County High School, concerns a superhuman creature and the power of acceptance over fear, with nods to environmentalism.
Denver Center for the Performing Arts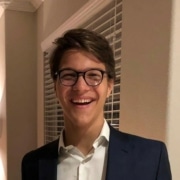 They Stole the Moon
by Ricardo D'Urso
They Stole the Moon, by Riccardo D'Urso, a senior at Cherry Creek High School, a meditation on the burgeoning problem of teen depression and mental illness, told through romantic comedy.
Denver Center for the Performing Arts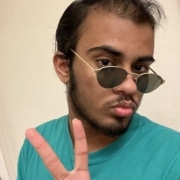 Whispers Through the Kitchen Door
by Aaditya Bahl
Whispers Through the Kitchen Door by Aaditya Bahl, a junior at ThunderRidge High School, a sitcom-style take on parent-child conflicts and miscommunication.
Denver Center for the Performing Arts
---
After school, just before their technical rehearsal at the DCPA, where they would meet the three casts and directors together for the first time, the winners joined a Zoom call to discuss their experience.
All acknowledged they were new to the craft.
McMullen's drama teacher "made writing a one-act play the class final." It was personally a tough assignment, she said, because she was also dealing with an illness. As it happened, she was "fixated" on Mothman as a kid and had done a lot of research about the folklore surrounding the flying humanoid creature.
In her one-act, the initially frightening creature becomes a friend. "I just wanted to show a close male friendship because we don't really see those much in the media," she said. "I intended for it to be platonic but they're pretty touchy, so it's up to interpretation. If Moth romance is what you aspire to…"
The competition has had a direct effect on her. "This for sure opened my eyes. I never thought I was a good writer," McMullen said. "But this is like, wait! Step back." Now, as she's preparing to graduate high school, she's decided to enroll in a three-year playwriting program at her college.
"Everyone is going through something, it's never too late to get help."
D'Urso never considered himself a writer before but joined a creative writing class and whipped out the play in five days. He has been aware of a mental health crisis among high schoolers, including some of the people around him. "Everyone is going through something," he said. He hopes to make the point that "it's never too late to get help."
Winning the competition is "a big confidence booster," he said. At rehearsal, everything played out exactly as he had pictured it, he said. As a guitar player who also writes music, his next ambition is to write a musical.
This was also Bahl's first time writing a play. "I submitted this play on a whim," he said. He was emulating old TV sitcoms in the tone of his play, showcasing "the chaotic relationship between parents and children. I wanted to show how overbearing parents can lead to crazy situations."
He wants to continue writing for the stage, perhaps creating pieces without the one-act restriction. He's still debating between a STEM-based curriculum and theater writing, Bahl said, but this experience has given him the confidence to perhaps pursue writing.
The three winners were paired with mentors whose works have debuted at the DCPA. Beaufield Berry (In the Upper Room) was paired with D'Urso. José Cruz Gonzlez (American Mariachi, Sunsets and Margaritas) worked with McMullen. Karen Hartman (Rattlesnake Kate) was paired with Bahl.
All three of these young playwrights have written "such clear characters, they're literally igniting off the page."
Nerves were jangling in the moment. What was their biggest fear as their work went before an audience?
"I'm my own worst critic," McMullen said.
"I have the irrational fear that people aren't going to laugh," Bahl said.
"I have the opposite fear – I'm scared that it's maybe too sad," D'Urso said.
Not to worry. All three of these young playwrights have written "such clear characters, they're literally igniting off the page," Watrous said.
Considering the diversity of topics, Watrous said, the power of these fresh voices, and especially coming out of Covid, there is reason to celebrate.
"There's hope on the horizon," Watrous said.
https://www.denvercenter.org/wp-content/uploads/2022/03/TableReads_3.3.2022_055.jpg
3648
5472
Joanne Ostrow
Joanne Ostrow
2022-03-09 13:30:49
2022-03-10 08:56:26
High School Playwriting: The promising future ahead