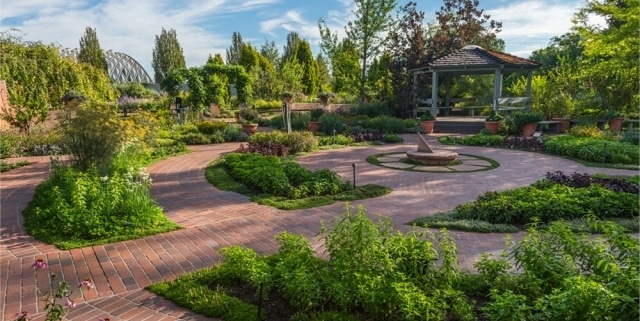 How to Celebrate the Great Bard in Colorado
Few writers have been as universally celebrated as William Shakespeare, and even though one may feel they know the Bard's prose well, it never gets old. Nor does watching the plays live, hearing his sonnets and enjoying interpretations of the stories through countless means. Whether heading to a live performance, planning the next character study, or simply tapping into the Elizabethan side of life, these local highlights can help one get in tune with old Will in the best possible way.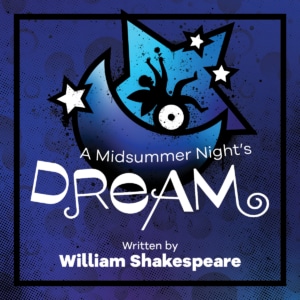 A MIDSUMMER NIGHT'S DREAM
Phamaly Theatre Company • Kilstrom Theatre • Aug 17 – Sep 2 • Denver
Wander into the fairy realm with one of Shakespeare's most famous comedies, A Midsummer Night's Dream. Yes, we're talking about the mischievous fawn Puck, an angry fairy queen, some nobles who have escaped to the forest, and a lot of magic. The production is put on by the Phamaly Theatre Company, whose mission to support theatre artists with disabilities means the cast comprises of actors who live with a disability. There will also be two tactile tours on August 27 and September 2, which are a good opportunity for audience members to experience the technical elements of the show by touch.
---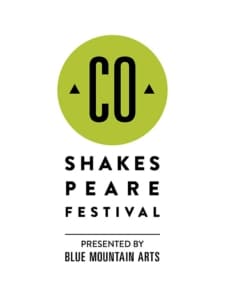 COLORADO SHAKESPEARE FESTIVAL
Mary Rippon Theatre • Jun 11 – Aug 13 • Boulder
Boulder's Colorado Shakespeare Festival has long been a staple for fans of the great Bard. In fact, it's been going on since 1958 in one form or another. This year three plays are highlighted, including the love story of bickering duo Beatrice and Benedick in the comedy Much Ado About Nothing; the magical drama of King Leontes in The Winter's Tale, and the royal tragedy that is King Lear. All performances take place outside at the historic Mary Rippon Outdoor Theatre on the CU Boulder campus.
---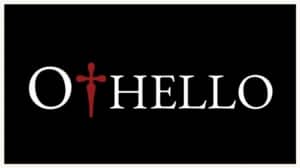 OTHELLO
UpstART Theater's No Holds Bard Company • Aug 4-7 • Wright Opera House • Ouray
This band of merry urban professionals and Ouray locals presents the Bard's works as they were meant to be seen — stripped down, limited sets, general lighting and all of the fast-paced energy of the Kingsmen. This summer they present Shakespeare's tragedy, Othello, in the historic Wright Opera House. This Shakespearean drama pits Othello, a heroic black general of Venice, against Iago whom he has passed over for a coveted military appointment. In retaliation, Iago brings about Othello's downfall by implicating his wife Desdemona in an affair. Consumed by jealousy, Othello kills Desdemona and, upon discovery of Iago's treachery, kills himself.
---
Denver Botanic Gardens • June 17-July 4
The midsummer night's tour at the Denver Botanic Gardens harkens to Elizabethan times when the great Bard was penning his plays. It also celebrates the summer solstice, or midsummer, the longest day (or in this case days) of the year during a tour of plants with edible, medicinal and mischievous properties, all which played prominent roles in Shakespeare's tales. Expect to learn about said plants while being peppered with quotes from Shakespeare's greatest works. Save a space by registering online.
---
THROW BACK A BRITISH BEER AT PINTS PUB
Pints Pub • Denver
While the Bard himself may or may not have had a pint or two in his life, a visit to the 30-year-old Pints Pub in downtown Denver is a great way to tap into the English side of life. While local tipples far outweigh the British offerings, the pub does offer a traditional British cask-conditioned style ale, crafted in house. Pair that with a ploughman's platter (cheese, meat, tomato, roll and pickles) or a London broil, and call it a feast fit for King Lear, King Leontes, King Cymbeline, or any other royal to grace Shakespeare's plays.
---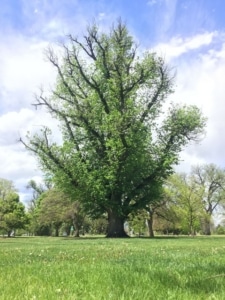 VISIT SHAKESPEARE'S ELM
17th Ave. Parkway & Colorado • Denver
Near City Park on the corner of 17th Avenue Parkway and Colorado Boulevard, a large and very old elm tree stands tall. While at first glance the tree might not be too exciting, a passerby may notice a plaque stating the century-old elm was planted by John Russell on April 23, 1916, exactly 300 years after Shakespeare died. The tree itself grew from a cutting of the Wych Elm from Shakespeare's gravesite at the Holy Trinity Church in Stratford-upon-Avon.
https://www.denvercenter.org/wp-content/uploads/2023/06/midsummer_nights_gallery_3.jpg
426
640
Linnea Covington
Linnea Covington
2023-06-12 10:52:48
2023-06-12 10:57:59
How to Celebrate the Great Bard in Colorado