Is this Shakespeare which I see before me?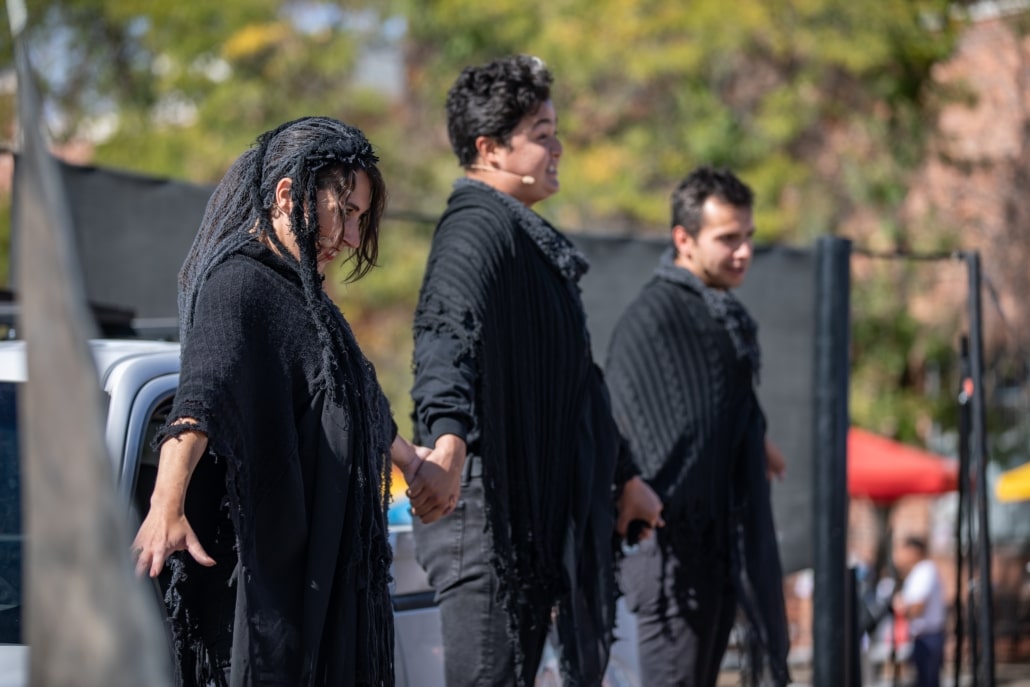 This season is all about returning favorites — A Christmas Carol, Camp Christmas, Hip Hop Nutcracker and Shakespeare!?! While Romeo and Juliet isn't on the season lineup, it returned — for free — as part of DCPA Education's Shakespeare in the Parking Lot program.
What started as a performance and workshop series for middle and high school students has expanded to community centers, parks and libraries. Plus, in addition to the well-known balcony scene between two star-crossed lovers, the repertoire now includes abridged productions of three Shakespearean classics – Romeo and Juliet, A Midsummer Night's Dream and (new this year) Macbeth.
Throughout September and October, eight actors loaded up a pickup truck and headed out to 24 schools, two libraries, Riverfront Park and UCHealth. More than 7,000 students and community members enjoyed the free performances. Additionally, the troupe facilitated in-class workshops that used elements of the plays to connect the students to situations they face each day — peer pressure, privacy, parental responsibility, friendship and loyalty.
Shakespeare in the Parking Lot will return this Spring; please visit our website for free performances taking place throughout our community. This program is made possible through the generous support of the Morgridge Family Foundation and is part of Shakespeare in American Communities, a program of the National Endowment for the Arts in partnership with Arts Midwest.
Enjoy our complimentary Romeo and Juliet audio play.
https://www.denvercenter.org/wp-content/uploads/2021/11/lower-bubble-photo.jpg
4480
6720
DCPA Press
DCPA Press
2021-11-05 16:33:56
2021-11-06 12:47:25
Is this Shakespeare which I see before me?