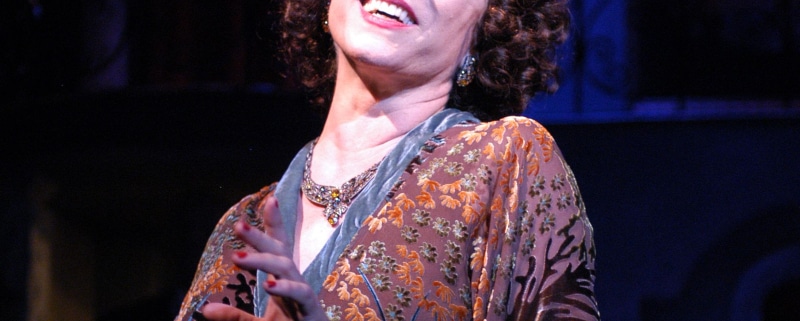 Looking back at Ann Crumb's Colorado close-up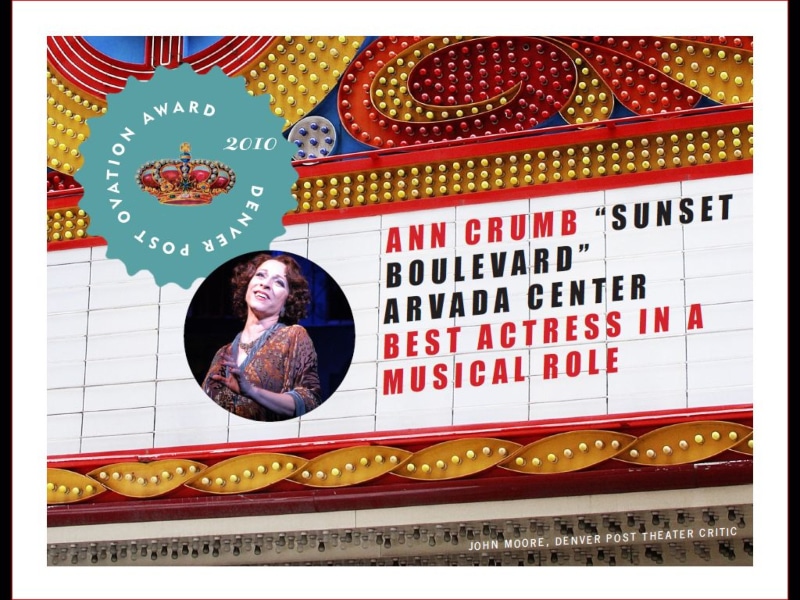 Broadway star spent her formative years in Boulder and later starred in the Arvada Center's Sunset Boulevard
Tony Award-nominated actor Ann Crumb is being remembered for becoming the first American actress ever to create a starring role for Andrew Lloyd Webber, as Rose in 1990's Aspects of Love. She also was the Broadway and West End London star of The Goodbye Girl, Nine, Les Miserables, Chess and Anna Karenina.
But when she was an adolescent growing up in Boulder, Crumb was known as the daughter of the pioneering – and itinerant – avant-garde composer George Crumb, who began his teaching career in Boulder in 1959 and won the 1965 Pulitzer Prize for music. Growing up Crumb, Ann said, was a wild and crazy ride.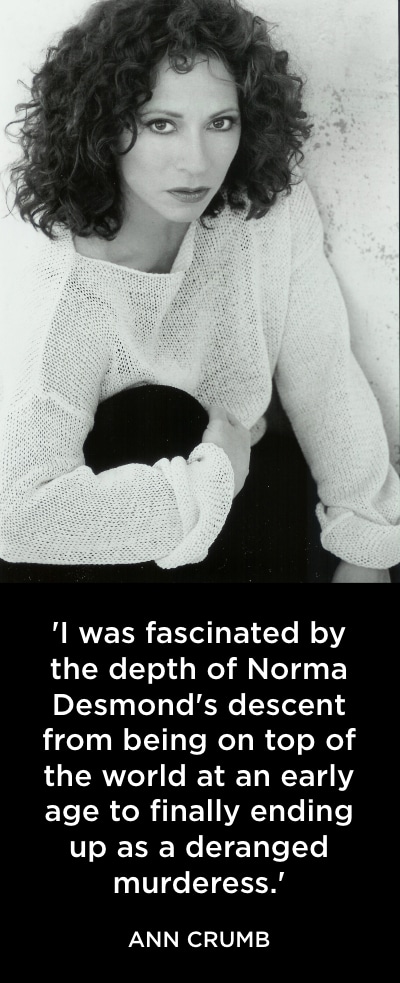 "It was a wonderful place to be," Crumb said in a 2010 interview with The Denver Post. "There were always strange sounds in the house, and we traveled all over the place and met all kinds of people."
Crumb died Thursday after a 4½-year battle with ovarian cancer at her parent's home in Media, Pa. She was 69.
Though she had an itinerant childhood, Crumb remembered Boulder as where she developed her lifelong love of wild horses. It was off one of them that she fell and "smashed my arm into particles," she said, the first in a lifelong series of serious freak accidents.
"I'm really getting to be bionic," she said with a laugh.
Fitting in was always tough as a kid, she said, but moving was always harder.
"I am not one to appreciate cheerleaders, but I was always moving, and so everywhere I went, I was having to adapt. And in Boulder, I made cheerleader, and my school made a big deal out of it. They bring you up on stage and give you a sweater. I was so excited. But when I got home, I remember my dad had the atlas out and he said, 'Oh, Ann, look here – how would you like to move to Buffalo?' And that was it for Boulder."
In 2009, Crumb returned to the University of Colorado to perform in its weeklong tribute to her father. The next year, she fought to be cast in the Arvada Center's regional premiere of Sunset Boulevard. That's what happens when you land a musical that had been made available to only one regional theater in the country in the previous 14 years – and it has a starring role that nearly every soprano with air in her lungs wants to play.
Crumb, for one, was ready for her Colorado close-up.
"I don't travel out much anymore unless it's a big tour, but I love Colorado, and I love the work," said Crumb, who wasn't asked to audition. She came in on her own. "I was fascinated by the depth of Norma Desmond's descent from being on top of the world at an early age to finally ending up as a deranged murderess," she said.
Crumb was not only the real deal, Director Rod Lansberry said at the time. "She's a real big deal." Big enough to follow in the footsteps of Patti Lupone, Glenn Close, Betty Buckley, Elaine Paige, Diahann Carroll, Petula Clark and Stephanie Powers as the iconic Norma Desmond.
"I have so much respect for those actresses that I am kind of intimidated by it," Crumb said. "But in the end, all you can ever do is your own work."
The fictional Desmond character is a celebrated silent-movie star who was thrown out of show business after the arrival of talking movies. Years later, she is teased not only by the possibility of a comeback, but with the love of a younger man. What made it the role of a lifetime, Crumb said, was the Oedipal-scale tragedy that comes with the cougar romance.
"People are drawn to a great collapse, and the further somebody goes, the more people want to be looking through the window at it," she said. "That's certainly the case with Norma. She was 16 when her career started to take off, and she lived in this very unreal, fairy-tale kind of world. And ultimately she comes to this place where she takes a great, great fall."
For her performance, Crumb won the 2010 Denver Post Ovation Award for Best Actress in a Musical. Her favorite line to deliver down that famously winding staircase? "I am big – it's the pictures that got small!"
Locally cast actors who appeared alongside Crumb included Stephen Day, Jenny Gelwick, Mark Rubald, Jeremy Sortore, Daniel Langhoff, Megan Van De Hey, Drew Frady, Markus Warren, Piper Arpan, Valerie Hill, Kitty Skillman Hilsabeck, Zina Mercil, Topher Nuccio, Gregory Price, Rob Reynolds, Susie Snodgrass, Michelle Sergeeff, Brianna Firestone and Scott Rathbun. The Music Director was David Nehls.
"She was so perfect in that role – and fun to design for," said Costume Designer Clare Henkel.
Crumb, who was nominated for the 1993 Tony Award for her performance in a musical adaptation of Anna Karenina, was even more acclaimed for her acting in non-musical plays. Always surrounded by the most famous classical voices in the world, it never occurred to Crumb to become a singer herself, at first. "I was too afraid to open my mouth, so I didn't sing," she said. "I thought I was going to be a classical violinist."
That changed when she got the jones to play the title role in Webber's Evita.
"Ann was a unique and rare talent," said Bill Schuman, her longtime vocal coach. "Stylistically, she could go from the highest Broadway belts to beautiful legitimate operatic head tones. That's why so many composers sought her out."
As a composer, George finally teamed with his daughter on Ann's project to create jazz treatments of Appalachian songs. George Crumb, who was born in West Virginia, contributed Unto the Hills: A Cycle of Appalachian Songs, for Ann to sing. That's since become a part of George Crumb's magnum opus: His American Songbook series, which includes American Indian and African-American music, is now the largest classical song cycle in history.
Ann Crumb, who was born May 25, 1950, in in Charleston, W.V., was a lifelong advocate for animal rescue and adoption. She spent much of her free time during Sunset Boulevard volunteering for like-minded organizations in the Denver metro area. In December 2009, she coordinated a "dog lift" of more than 50 dogs, all slated for euthanasia at shelters in the Midwest, to no-kill rescues. She co-founded and was president of The Rescue Express, a nonprofit animal rescue organization.
Crumb is survived by her father (George Crumb) and mother, the violinist Elizabeth Crumb, as well as her two brothers, composer David Crumb and Peter Crumb, both born in Boulder.
John Moore was named one of the 12 most influential theater critics in the U.S. by American Theatre Magazine in 2011. He has since taken a groundbreaking position as the Denver Center's Senior Arts Journalist.
https://www.denvercenter.org/wp-content/uploads/2019/11/Ann-Crumb-Arvada-Centers-Sunset-Boulevard.jpg
639
800
John Moore
John Moore
2019-11-02 00:54:45
2019-11-05 08:32:36
Looking back at Ann Crumb's Colorado close-up