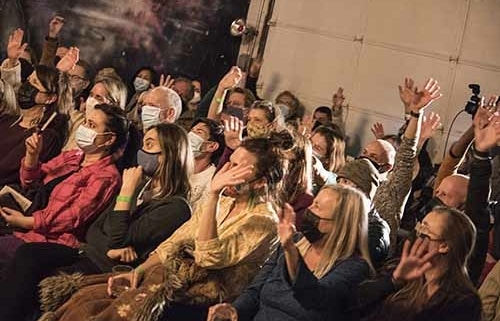 New Works Courtesy of Colorado
The DCPA Theatre Company has good company when it comes to new works developed right here in Colorado. As we are hosting the Colorado New Play Summit, we wanted to shine a light on other companies who create and/or present new work.
Butterfly Effect Theatre of Colorado (BETC)
The BETC Writers Group supports the work of Colorado playwrights and contributes to the national pipeline of new works in development. Writers Group members develop full-length new plays over the course of each year.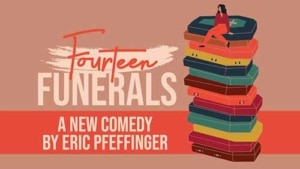 FOURTEEN FUNERALS
By Eric Pfeffinger
Now-Mar 5, 2022
Dairy Arts Center, Boulder, CO
Denver audiences are familiar with playwright Eric Pfeffinger who penned the 2018 DCPA Theatre Company world premiere of Human Error. Now, Pfeffinger returns to Colorado with Fourteen Funerals, a wry comedy about family and the stories we tell about people we may never really know. Sienna is a little surprised when Millie reaches out to her from the funeral home in her childhood hometown of Blissfield, Indiana. She's even more surprised to hear that her entire extended family has been wiped out in one fell swoop. As the very last of the Fitchwoods, Sienna's got a lot to learn about herself, her new friend, and her estranged relations.
Founded in 2010, The Catamounts creates new and innovative performances for audiences that appreciate adventurous, unique experiences. This year, the company offers two ways to see new works: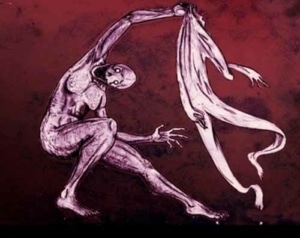 ONE WAY-BACK DAY
Creative Directed and Written by Tresha Farris
Feb 12-Mar 5, 2022
Dairy Arts Center, Boulder, CO
Over the past year, The Catamounts has been developing this original adaptation of Black American folktales highlighting the myth and legends that have been passed down through generations of BIPOC Americans.
PUBLIC DOMAIN THEATRE FESTIVAL
Jun 9-19, 2022
Westminster Station Park, Westminster, CO
The Catamounts will be joined by three Colorado theatre companies to present original adaptations of works within the public domain. These will be presented four times each evening in picturesque locations throughout Westminster Station Park.
JCC Mizel Arts and Culture Center
The multi-disciplinary Mizel Arts and Cultural Center offers creative, cultural programs in the performing, visual and literary arts. Driven by a desire to serve and inspire the community through a commitment to timeless Jewish values, the organization offers numerous events each year including exhibitions, concerts, plays, and literary and film festivals.
Denver Jewish Film Festival
Feb 14- Mar 1, 2022
In-person (350 S. Dahlia St., Denver, CO) and Online
The 26th annual Denver Jewish Film Festival is presented as a hybrid experience featuring films from around the globe. The first week (Feb 14-22) features 16 films and four shorts that may be enjoyed in person or viewed on-demand for one week beginning the next day. The second week (Feb 23-Mar 1) is available to stream and includes an additional 10 films and four shorts. Nearly every film is a regional or state premiere.
Established in 1997, Curious Theatre Company produces thought-provoking plays and compelling new works. In its first 20 seasons, Curious produced 20 world premieres and one only one occasion did they produce a play that had already appeared locally.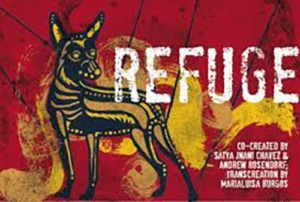 REFUGE
Co-Created by Satya Jnani Chávez & Andrew Rosendorf, Transcreation by Mari Meza-Burgos
Mar 3-Apr 9, 2022
1080 Acoma St., Denver, CO
Refuge weaves original music with artistic puppetry to share a bilingual tale of determination, grit, and hope. Chronicling the harrowing journey of one young Honduran girl as she crosses the US border into Texas, Refuge is an exploration of empathy and of America – who we are and who we say we are.
Su Teatro Cultural & Performing Arts Center
As the third oldest Chicano theater in the country, Su Teatro has established a national reputation for home-grown productions that speak to the history and experience of Chicanos. Su Teatro has created more than 20 original full-length productions and has expanded its scope to include film festivals, art festivals and arts education.
Xicano Independent Filmmakers' Festival
Apr 7 – 10, 2022
721 Santa Fe Dr., Denver, CO
While Su Teatro may be best known for its theatrical productions, this multi-disciplinary arts organization offers its 24th annual Xicano Independent Filmmakers' Festival in April. Featuring new works by independent, Chicano, Latinx and Latin American Filmmakers, this year's selection will focus on the Latino World experience that showcase moving stories and life changing events. The films and ticket sales will be announced soon.
Local Theater Company in Boulder specializes in new works. Its annual Local Lab New Play Festival focuses on the development of new American plays, many of which have gone on to be produced with critical acclaim off-Broadway and around the country.
Spring Local Lab
Boulder, CO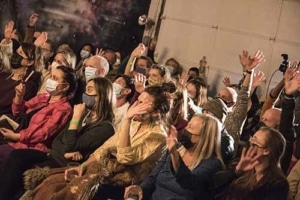 You Enjoy Myself
Written by Topher Payne
April 22, 2022 | 7pm
The Lotus
Written by Esther Omegba
April 23, 2022 | 2pm

Goodnight Cowby
Created by Jody Kuehner aka Cherdonna Shinatra
April 23, 2022 | 6pm
Affinity Lunch Minutes
Written by Nick Malakhow
April 24, 2022 | 2pm
Since 1989, Phamaly Theatre Company has been a national model of disability-affirmative theatre. As part of its season, Phamaly brings back its popular Vox new play program with:
Oct 13-23, 2022
The People's Building
9995 E Colfax Ave, Aurora, CO 80010
Phamaly has commissioned ten writers from across the globe to write about intersectionality — how social categorizations such as race, class, sexuality, age, and gender are interconnected. As the final show of their 2022 season, Vox Vergere will celebrate not only our differences, but also our similarities.
https://www.denvercenter.org/wp-content/uploads/2022/02/Local-Theater-Company.jpeg
334
500
DCPA Press
DCPA Press
2022-02-11 09:45:08
2022-02-11 14:44:49
New Works Courtesy of Colorado