Denver Jewish Film Festival Lights Up Screen at Mizel Center

The best of Jewish cinema will take center-stage — or screen, if you will — at the 27th annual Denver Jewish Film Festival. Showcasing cinema from 14 countries, the festival will screen 39 films, including nine short films and one television mini-series. The in-person festival will be held March 11 – 19 at the Elaine Wolf Theatre and the Pluss Theatre, both located in the JCC Mizel Arts and Culture Center, and will include Q&As with several of the filmmakers. For those who prefer to enjoy art from the comfort and privacy of home, almost all of the festival's offerings will be available for on-demand viewing March 20 – 29.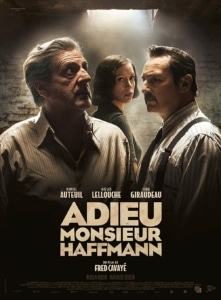 Although the films' themes center on Jewish characters and Jewish experiences, this is art for everyone. "Our goal with the Denver Jewish Film Festival is to create community around live screenings of the best and brightest cinematic moments from newly released Jewish and Israeli directors and filmmakers," said Rich Cowden, general manager of the Mizel Arts and Culture Center. "Keep in mind, the festival is not just for those who are Jewish, but anyone looking to experience the joy and sense of community that a film festival provides.
Opening night, festival attendees will be transported to Paris, 1941. With the Germans occupying, a Jewish jeweler and his employee make a perilous bargain that will upend both of their lives. Watch a trailer of Farewell, Mr. Haffmann here. On closing night, the setting is also Paris, but modern day. The Man in the Basement is a tense psychological thriller about a couple who unwittingly sell their unused basement flat to an unhinged antisemite.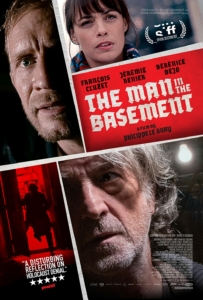 Between those dates, film enthusiasts can enjoy witty comedies (Love and Mazel Tov, Greener Pastures, Our (almost completely true) Story), gripping documentaries (Passage to Sweden, The Adventures of Saul Bellow, Adam & Ida, Glickman) and much more.
The festival is sponsored by the Chotin Foundation, a charitable giving organization. "Our goal is to support organizations that provide expanded access of arts and cultural programs to Colorado communities, along with funding programs that create cultural and educational experiences for families, children and individuals with an emphasis on the Jewish community," says Robin Chotin, director of the foundation. "The Denver Jewish Film Festival fits perfectly into this by providing diverse and thought-provoking high-quality films and the Jewish themes seem to create a greater sense of community and lift the human experience in a way no other medium does."
Individual tickets for virtual or in-person screenings are $15 ($13 for Students and Seniors), 10-packs are $125, and a full festival pass (which includes an opening night VIP reception) can be purchased for $420 here.
https://www.denvercenter.org/wp-content/uploads/2023/03/e6f1bf1bf4a8777244e180cadab82e85-e1678119824955.png
273
988
Cynthia Barnes
Cynthia Barnes
2023-03-06 09:24:09
2023-03-06 09:27:55
Denver Jewish Film Festival Lights Up Screen at Mizel Center