Community: Seven Shows To Engage Kids When It's Cold
By: Linnea Covington
Even if you're from Colorado that doesn't mean the family wants to be outside all winter long. It gets cold and wet out there. Luckily, there are plenty of great ways to enjoy the great indoors this season, especially when it comes to exciting shows to bring your little ones to. From a sports extravaganza to so many bubbles to lively musicals, here are seven events perfect for younger kids and their parents.
Magic Circle Mime Co: The Mozart Experience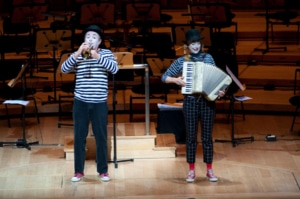 Mimes and classical music go hand in hand. Neither have any words after all. If you've been looking for a fun way to engage children with classical music, this show is a good start. The Colorado Symphony does the music in tandem with the Magic Circle Mime Co., and the story centers around a street musician who finds themself conducting a Mozart concert.
March 6 at 2:30pm • Boettcher Concert Hall
---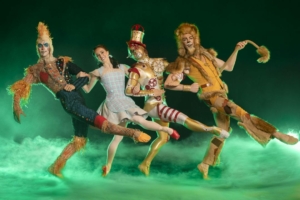 Settle into the magic of L. Frank Baum's famous story, The Wizard of Oz, but done ballet style thanks to the mastermind of choreographer Septime Webre and the Colorado Ballet . It's Dorothy and the gang like you've never seen them before, all set to a fantastic score by Obie Award-winning composer, Matthew Pierce.
March 11-13 • Ellie Caulkins Opera House
---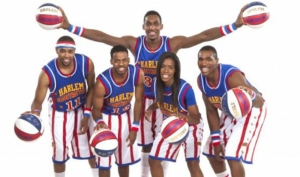 Created in 1927 in Chicago, the Harlem Globetrotters have traveled to 123 countries and territories worldwide, bringing the American sport of basketball to many who have never seen it. But it's not just a riveting game viewers get to watch, it's pure showmanship. This includes slam dunking contests. Comedians and Broadway actors taking part in the show. And, in some cases, audience members become part of the action. It's a great event for any basketball fan, sports lover or someone who just wants to have a good time.
March 11 at 7pm • Broadmoor World Arena
March 12 at 1pm • Ball Arena in Denver
March 12 at 7:30pm • 1STBANK Center in Bloomfield
---
Dress up in your best princess costume and sing along to all the favorite Disney princess songs. We're talking "Be Our Guest," "Part Of Your World" and "Let It Go," to name a few. The performance features professionals including Susan Egan, Arielle Jacobs, Anneliese van der Pol, and Syndee Winters. It's a one-night show that can inspire many other evenings of sing-a-longs at home.
March 12 at 7:30pm • Bellco Theatre
---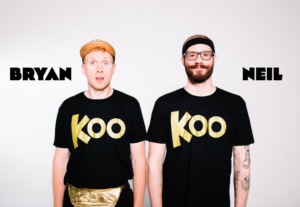 Get ready to dance up a storm while listing to this creative kids' band live. This show is part of the duo's Slow Clap Tour, but something tells us you won't be doing anything slow once you strap on a pair of sneakers and head to the theater.
March 13 at 12:30pm • Marquis Theatre
---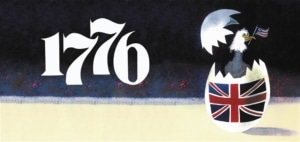 Older kids with a penchant for history can learn a lot and have fun during Now Theatre Company's rendition of Peter Stone's 1776. The award-winning musical covers the birth of the nation, from George Washington to John Adams to antics in Philadelphia.
March 18-27 • Lakewood Cultural Center
---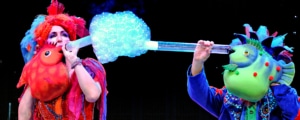 Journey with Mr. B into Bubblelandia where anything is possible and the world is filled with technicolor lights, excitement and of course, bubbles. It's all about that underwater life, complete with unique characters sure to delight kids, without the mess of playing with giant bubbles at home. See it one night only.
March 31 at 7:30pm • Gates Concert Hall
---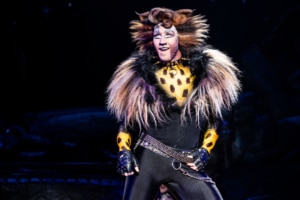 You can't go wrong with Andrew Lloyd Weber's classic musical Cats, even if the weather has started to turn for the good. After all, it centers around one magical night in the lives of many talented felines, complete with fresh choreography and new sound and lighting designs.
May 24-29 • Buell Theatre
https://www.denvercenter.org/tickets-events/cats/
https://www.denvercenter.org/wp-content/uploads/2022/02/Zach-Bravo-as-Rum-Tum-Tugger-in-the-2021-2022-national-tour-of-CATS-Photo-By-Matthew-Murphy-Murphymade.jpg
3295
4942
DCPA Press
DCPA Press
2022-02-15 10:58:00
2022-02-15 11:23:54
Community: Seven Shows To Engage Kids When It's Cold