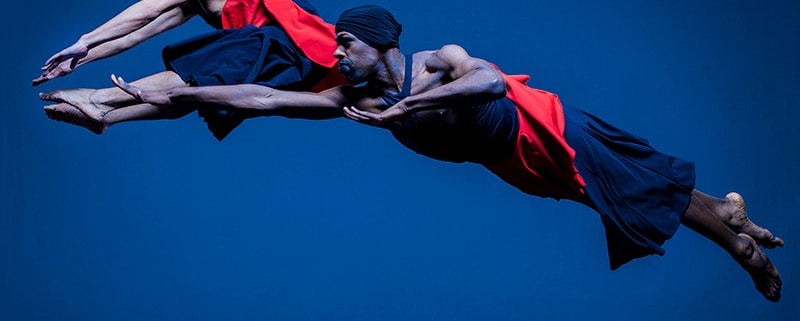 Support Black History Month in Denver
Since 1976, every United States president has designated the month of February as Black History Month. This month is meant to celebrate the achievements of African Americans and to recognize their central role in U.S. history. In Denver, there are many local activities and programs to support Black History Month.  
Discover Black Artists 
Denver Botanic Gardens presents Organic Tarot: Works by Tya Alisa Anthony until April 3. Organic Tarot explores the stories of people of color depicted in historic photographs through the tradition of tarot cards and fortune-telling. Anthony's works are displayed along with Temple of Flora (1799-1807) selections for deeper historical exploration. Reserve your time slot and purchase tickets for the York Street location here. 
The Culture Museum had its grand opening over Martin Luther King Jr. weekend, an immersive experience filled with exciting and interactive exhibits. Created by Charlie Billingsley and her aunt, Von Ross, The Culture Museum's mission is to celebrate Black culture and elevate Black creators. Battle it out in a boxing ring with Mike Tyson or sing with the Wu-Tang Clan. Reserve your time slot and purchase tickets here. 
Cleo Parker Robinson Dance (CPRD) is a 50-year old Denver based artistic institution, hosting the CPRD Ensemble, Academy, Theatre, and Education programs. One of America's foremost modern dance companies, the CPRD Ensemble performs works inspired by the African American experience. On February 25, see the One People, Many Voices Concert at the Northglenn Arts Parsons Center. A special performance by the CPRD Ensemble will also take place during the CPRD Theatre Open House on February 26. 
The SOURCE Theatre Company started as a resource for the African American community to develop new plays and hone their acting skills by providing workshops and classes. Now, this theatre company produces regional and world premieres and original works of cultural and historical significance in the African American tradition to nurture the Black theatre community in Denver. The SOURCE Theater Company podcast, Regional Distinction, featuring excerpts from their original theatre works, is available on their website.
Boulder Ballet will present Black Voices of Dance on February 24-27. This event features three world premieres from Black choreographers, including nationally renowned Gregory Dawson. Purchase your tickets here. 
Explore Black History 
The Colorado Black Arts Festival in conjunction with The SOURCE Theatre Company presents The History of African American Music, featuring blues, jazz, gospel, and soul music and celebrating the contributions of African American music to modern society. Performances will take place throughout February, and tickets are available here.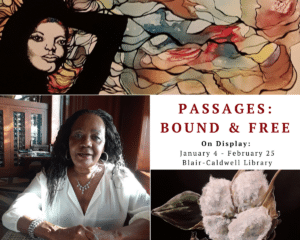 The Passages: Bound and Free exhibit will be on display in the Blair Caldwell African American Research Library through February 25. Featuring the works of local artist Verline "Mijiza" Geaither, this exhibition explores the Black experience in the United States. 
Also hosted by the Blair Caldwell African American Research Library, Demystifying the Black Panther Party and Black Lives Matter Organizations will unpack the history of these often misunderstood organizations. Senior Librarian, Jameka Lewis, will speak about the organizations' missions and activists that have inspired global change. Click here to register for this Zoom event taking place on February 19. 
The Wings Over the Rockies museum teamed up with the Commemorative Air Force to feature the limited-time CAF Rise Above Exhibit from February 23-26. Experience the history and legacy of the Tuskegee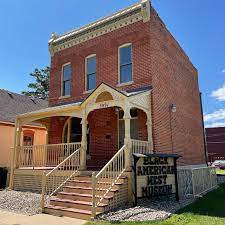 Airmen and Women Airforce Service Pilots (WASP) in an immersive exhibition featuring two original short films. CAF Rise Above is included in museum admission.  
The Black American West Museum & Heritage Center aims to promote the role African Americans played in the settlement and growth of the western United States. Explore exhibits and collections telling the stories of those early miners, soldiers, homesteaders, ranchers, blacksmiths. schoolteachers, lawmen, and every other profession needed to build up and develop the West. Unfortunately, the museum is currently closed due to restoration work, but check back on their website for updates. 
https://www.denvercenter.org/wp-content/uploads/2022/02/CPRDE_Edgar-and-Chris_Fusion_pc-Jerry-Metellus.jpeg
533
800
DCPA Press
DCPA Press
2022-02-07 12:04:55
2022-02-10 11:56:04
Support Black History Month in Denver