The Importance of Arts and Culture in a Post COVID World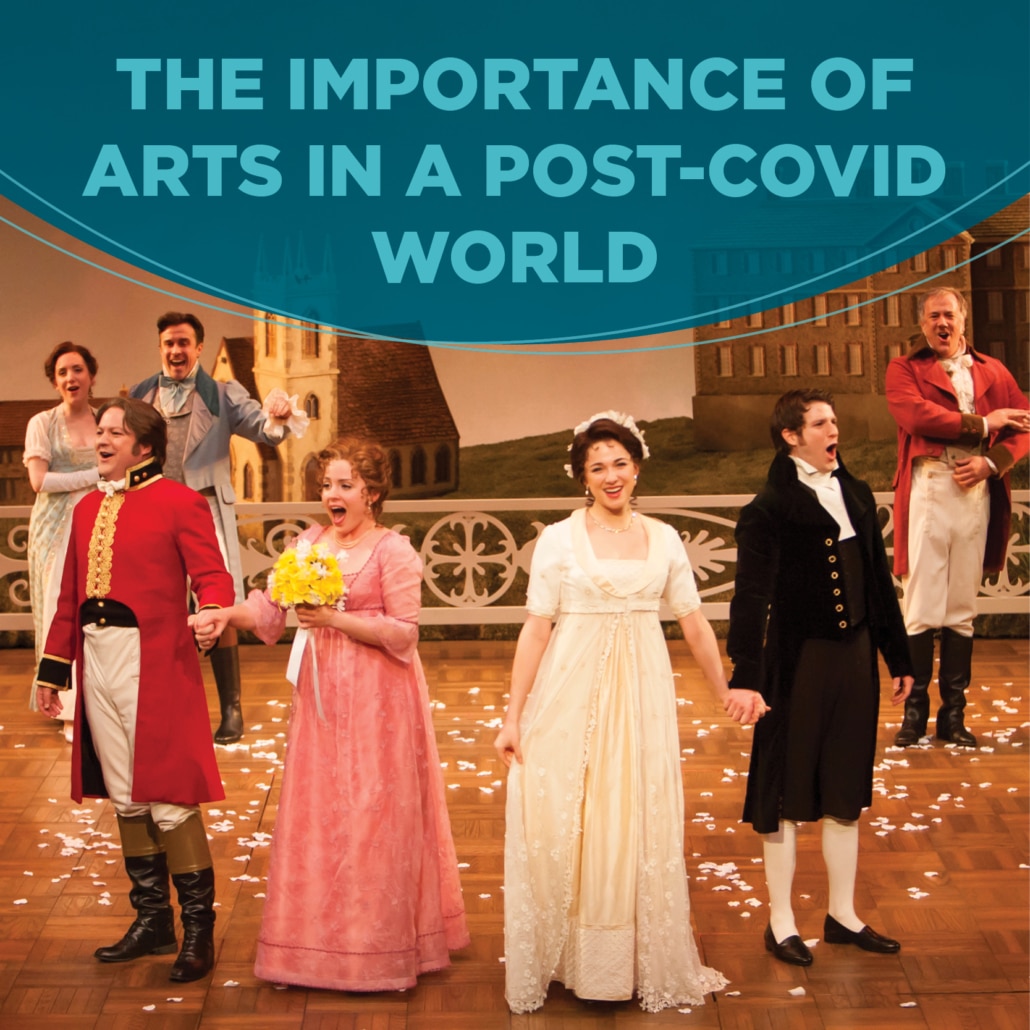 By Hassan Salem, U.S. Bank Head of Commercial Banking, and Trustee & Capital Campaign Chair, Denver Center for the Performing Arts
Now more than ever, arts and cultural organizations in the cities and towns where we live need our support, and here's why.
The economic fallout from the COVID-19 crisis has hit the arts and cultural sector across the country especially hard. A recent study by the Brookings Institution found that nearly 1.4 million American jobs and $42.5 billion in sales have been lost in the fine and performing arts sector during a large portion of the pandemic.
Denver is my hometown. It's important, I think, to speak to this issue from the point of view of where I live. This includes my viewpoint as trustee, development committee co-chair and chair of the Denver Center for the Performing Arts' capital campaign. I took this assignment on before the advent of the pandemic – knowing that capital campaigns are tough under the best of circumstances. What I didn't expect was the added challenges of a shuttered economy, closed theater curtains and the breadth and depth of the creativity that would be required to transform live performances into full virtual reality.
When the pandemic is over, there is no question that people will return to theaters. They will go back to sporting events, rock concerts, operas and plays. Doors will reopen and we'll take our seats. Some things will be the same and some will change. We might even move more fluidly in the future with added performances taking place under the stars – not only because we've learned to enjoy being outside together, but also because we've learned how to bring fresh air to indoor theater.
To make this possible, our venues must have the capital – the funding – and the community support needed reopen and keep the lights on. Our quality of life depends on it. We must find ways to fund our symphonies, ballets, exhibits and arts and lecture series. These things are part of the magic of life.
That's why U.S. Bank continues to invest in arts, culture and play-based organizations in Colorado and across the country through its Community Possible program, which provides grants to nonprofit organizations that invigorate the Work, Home and Play pillars of our communities. Performing arts, in particular, help to improve our quality of life – drawing out our compassion, our empathy and our determination to create a better world.
The Denver Center for the Performing Arts is just one of U.S. Bank's local Play grant recipients with funding coming at a critical time. The U.S. Bank relationship with the Denver Center for the Performing Arts has enabled the theatre organization to reach more than 150,000 students each year through its Book Stars early literacy program, curriculum-supportive Dramatic Learning workshops, engaging Shakespeare in the Parking Lot performances and the newly-expanded Middle and High School Playwriting competition.
However, while its education programs were able to pivot to accommodate online learning, live performance venues were among the first businesses to close and will likely be among the last to reopen. Venues at Denver's Arts Complex were shuttered in mid-March 2020, ultimately leading to the cancellation or postponement of more than 30 plays and musicals, including the entire 2020/21 DCPA Theatre Company season.
Despite darkened theatres, the DCPA is creating ongoing content for its social channels and seeking out partnerships that have led to online or socially-distanced presentations of Mixed Taste, Carne y Arena, Live from the West Side: Women of Broadway, Camp Christmas and the national broadcast of Until the Flood on PBS.
Fortunately, our community continues to demonstrate its unwavering commitment. Pre-pandemic, the DCPA was in the middle of a massive renovation of its 40-year-old theatres. Poised to be complete next year, the capital campaign is just $2.7M shy of its $36M goal thanks to an outpouring of support from residents, businesses and foundations. The campaign will allow the DCPA to modernize its theatres, exceed accessibility standards and create a phenomenal patron experience in some of the best state-of-the-art theatres around the country.
U.S. Bank's support for the arts is somewhat unique for a large corporation. In 2018, just 5 percent of corporate giving was allocated to arts, culture and humanities organizations and causes, according to Giving USA 2018, the Annual Report on Philanthropy. As an organization, U.S. Bank has provided more than $32 million in Play funding through grants, corporate contributions and sponsorships nationally since the 2016 launch of its Community Possible program. From active play to enjoying live performances to interactive exhibitions—play brings joy, and U.S. Bank believes it's just as necessary for adults as it is for kids.
Whether it's the DCPA or another organization near to your heart, I encourage you to support your local arts and cultural community. Private donors and public sources alike can play a critical role in helping ensure performing arts will remain a resource for generations to come.
Explore giving options at the Denver Center for the Performing Arts.
https://www.denvercenter.org/wp-content/uploads/2021/04/DCPA-21-Covid-newscenter-image-400x300-1.jpg
1250
1667
DCPA Press
DCPA Press
2021-04-05 14:26:47
2021-04-05 14:30:58
The Importance of Arts and Culture in a Post COVID World