Non-profit theatre and the power of giving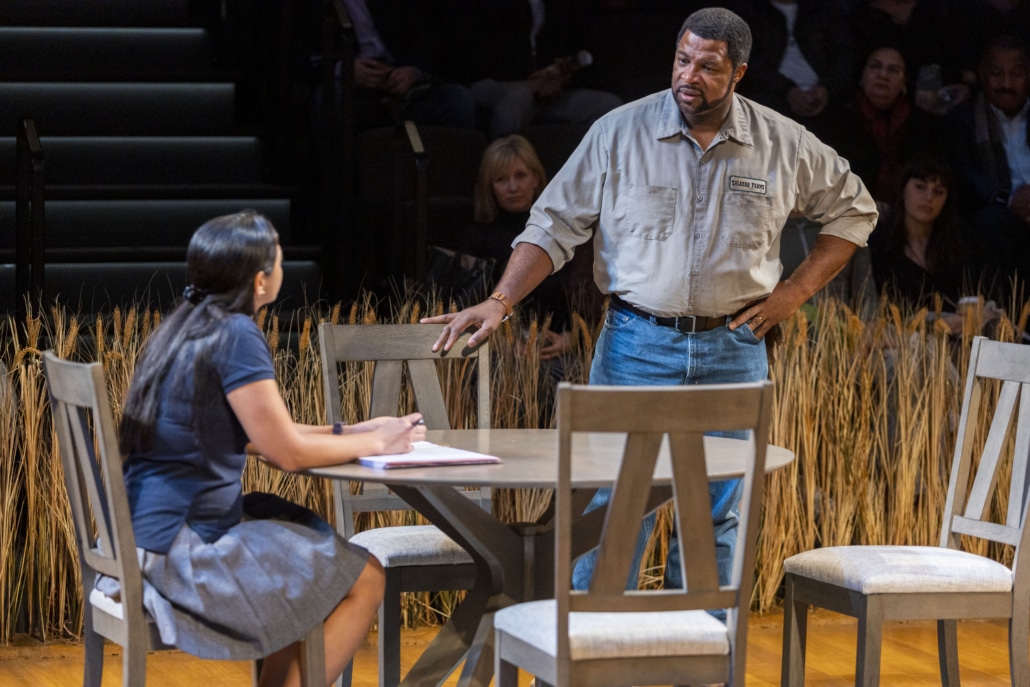 By Megan Fevurly
This time of year is packed with donation appeals from non-profits, both big and small. The spirit of the holiday season makes the final few weeks of the year a big push for organizations to solicit gifts.
And the Denver Center for the Performing Arts is no exception. The Development Department works tirelessly to solicit donations. And not just at year-end, but year-round, from individuals and corporations to foundations and appeals at special events.
However, many patrons are usually surprised to learn that the DCPA is a non-profit.
In the days before COVID, the DCPA produced and presented an average of 50 shows and events annually, offering upward of 940,000 guest experiences. Being able to impact so many patrons is paramount to the DCPA's mission to engage and inspire through the transformative power of live theatre.
Patrons like Nadine and Matt, high school students who made a home-away-from-home in the studios of the DCPA Education Department after tragedy struck their family several times over. Thanks to scholarships made possible by donors, Nadine and Matt turned to theatre for a supportive friend base, a place to work through their emotions and ultimately, for hope and inspiration.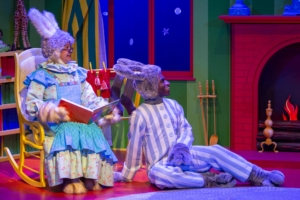 Busloads of PreK through third grade students who came to see Goodnight Moon and left transformed after seeing a favorite storybook come to life before their very eyes.
And audience members who participated in the post-performance discussions following the world premiere of twenty50 by Tony Meneses, which tries to imagine what society will look like in the year 2050. Nearly 2,300 audience members joined the post-performance discussions to share how their heritage and identity may impact the future, and thus, were able to engage more meaningfully with the play.
In an average year, more than 142,000 individuals receive these enriching, educational experiences thanks to donor support.
You may be asking, "I buy tickets to see the shows. Isn't that enough?"
While the DCPA is incredibly grateful for the patronage of all ticket buyers, ticket sales alone do not cover the cost of locally produced plays. Income from Broadway tours isn't enough to offset the difference, so the DCPA is dependent on donations, grants and sponsorships to build and produce original works right here in Denver.
While not exciting to talk about, theatre is expensive to produce. In FY19, the DCPA generated nearly $78 million in income of which $17 million came from community giving. Luckily, non-profit doesn't mean no profit, so the DCPA was able to net $4.4 million after expenses, an incredibly small cushion as the organization faced a worldwide pandemic.
In a typical year, there are many artists and professionals to pay, utilities and rental fees to manage, and rising costs of goods and services that affect theatre just like any other industry.
And when COVID completely shut down every bit of programming, eliminating all revenue from ticket sales and events, donations were what sustained the DCPA and provided healthcare for furloughed employees, reimagined education programs for a virtual format, and, ultimately, complete a renovation project so that programming could resume.
Now, the DCPA is back and focused on restoring the organization. Donors have the power to ensure that nothing stands between audiences and the theatre that changes their lives.
To make a gift, visit Support Us page.
https://www.denvercenter.org/wp-content/uploads/2021/12/12-Valentina-Guerra-and-Matthew-CL-Orduña_Photo-by-Adams-VisCom-1.jpg
4480
6720
DCPA Press
DCPA Press
2021-12-14 14:55:38
2021-12-17 10:07:30
Non-profit theatre and the power of giving