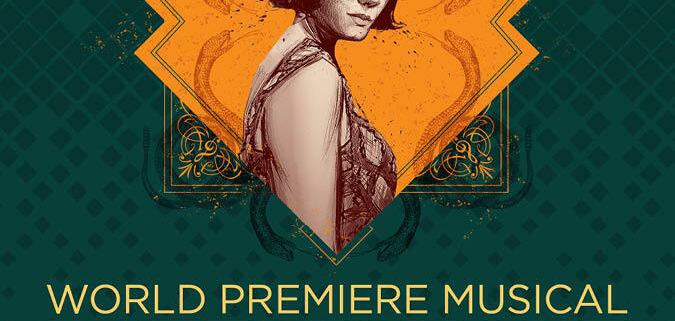 Reviving a Legend: Rattlesnake Kate
By: John Moore
Hard to believe, but it's already been three years since Colorado New Play Summit audiences got a sneak peek at Rattlesnake Kate, which back then wasn't much more than a promising twinkle in the eyes, ears and imagination of Neyla Pekarek.
Simply put: "The Rattlesnake Kate world premiere musical that you will see today is dramatically different from the concert version you may have seen in 2019," DCPA Theatre Company Artistic Director Chris Coleman said.
There are at least a dozen new songs, Pekarek said, and only one that remains unchanged from 2019. The cast has been expanded from six actors to 14, not including a six-piece band. There is now a fully developed script and a score that's been expanded three-fold. "It's a completely different show," said Pekarek, who has a new role of her own in the show.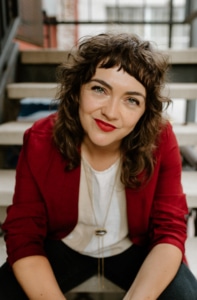 The Aurora native, cellist and composer began developing the largely unknown story of Colorado frontierswoman Kate Slaughterback into a concept album back in 2015. The hook: Back in 1925, the self-reliant single mother came upon a migration of rattlesnakes near her farm in Hudson while on horseback with her 3-year-old adopted son. So, naturally, she proceeded to wipe out all 140 of them. "At first she killed them with her rifle, but she ran out of bullets," Pekarek said. "So then she plucked a 'No Hunting' sign from the ground and just started bludgeoning those snakes to death."
Pekarek, a graduate of Overland High School and the University of Northern Colorado, had recently left the Grammy-nominated band The Lumineers and was pursuing her own artistic identity when she discovered a kindred spirit – or perhaps a role model from history – in Slaughterback. Born near Longmont in 1894, she was a nurse during World War II who held a variety of jobs over the years, including taxidermist, midwife and bootlegger. She was divorced six times and pretty much made her own way farming her own land.
Pekarek wove Slaughterback's biography into a 2018 concept album called Rattlesnake. Coleman then commissioned Pekarek, with the help of Brooklyn playwright Karen Hartman, to transform the album into a fully fleshed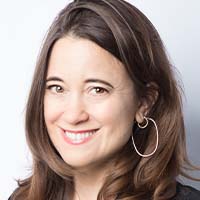 stage musical. Hartman, playing big-time catch-up, came to the 2019 Summit with 40 pages of script in hand – "and we immediately threw 30 of them away," she said with a laugh.
But Coleman and an enthusiastic capacity crowd in the Seawell Ballroom were so taken by the songs and the evident theatrical potential of this uniquely Colorado story that he immediately slated Rattlesnake Kate for a full production in January 2021.
Then came COVID.
But if one good thing came out of the devastating shutdown that followed, Hartman said, "It's that the delay gave us additional time to expand the story and integrate some of the deeper conversations that we are having about America right now." Since then, there have been three development workshops held from New York City to an island off the northern coast of Seattle.
This, said Coleman, ain't 2019's Rattlesnake Kate. What you see now, he added, "is on a completely different scale."
The story is now framed as a group of contemporary storytellers who come in all shapes, genders, ages, colors and clothes, inviting us to gather around a campfire to hear a story of the past. "The very first line of the show is Neyla singing: 'This is a tale about the West,' " Hartman said. And even though Kate's story took place 100 years ago, Pekarek added: "This is really the universal story of anyone who has been invisible."
To underscore that point: Kate is being played by three different actors of differing ages and races. "After our last workshop, we talked a lot about diversifying the whole cast so that the ensemble is a group of storytellers who look like the Colorado that we see today," Pekarek said.
One of those lock-opening creative conversations came when African American choreographer Dominique Kelley (DCPA Theatre Company's Oklahoma!) read Hartman's script and discovered this White woman from the early part of the 20th century who was fiercely authentic in a way that rubbed up against the system of the day.
"And when I finished reading it, I thought, 'Well, that's my story. I'm Kate,' " said Kelley. That's when Coleman knew the story his team had to tell was larger than just one snake-killing loner. "The hope is that lots of people can see themselves in Kate," he said.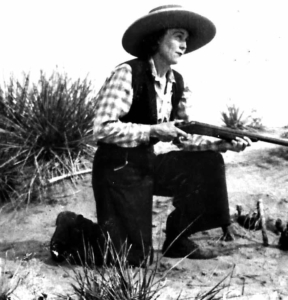 Slaughterback experienced a fleeting taste of international celebrity when word of the snake attack started to spread in 1925. Hartman says that's one thing Slaughterback and Pekarek have in common: "Both of them had this 'shot-out-of-a-cannon' experience with fame as a young person, and then they had to reinvent themselves," said Hartman. After the glory comes the question: "What now?" The rattlesnake attack happened when Kate was just 32, and her life didn't end there. She had 44 more years of "What now?" to go.
That's why one of the writers' biggest creative challenges was deciding how and when to stage the rattlesnake attack in the course of the musical. The solution came from Broadway orchestra arranger Christopher Jahnke (Dear Evan Hansen), who suggested they tease the incident early on in the musical, but then revisit it later. Like a classic musical reprise.
"The second time you see it, you see it in all its glory, and Kate is reliving the experience for a contemporary, younger person to hear and understand," Hartman said. "When you see it again, you see it in the larger context of her entire life, and it is much more meaningful."
The overriding question that has driven Hartman and Pekarek for the past three years is one that is driving playwrights in every corner of the globe in 2022: "At every turn, we have been asking ourselves, 'Why now? Why do we need to see this story today?' " Hartman said. She hopes they have produced "a powerful and previously untold story that a lot of people can relate to."
Pekarek counts herself among the many who have emerged from the quarantine wanting to approach their lives differently going forward.
"I am the kind of person who is a people-pleaser to a fault," she said. "I really do not like to ruffle feathers. It's really hard for me to advocate for myself. And here's Rattlesnake Kate, a woman who was really resilient and lived completely authentically to who she was all the time, regardless of cost or consequences. I know that's more of who I want to be.
"I am a woman who lives a hundred years after Kate. I do not live on a farm, I have a very different lifestyle than she did. And still, I connected to her so much because of feeling unseen and unheard and misunderstood a lot of the time. I hope people really attach to that. Because when we do advocate for ourselves, and we are authentically ourselves, Kate's story lives on.
"She was kind of a misfit, and I think this is a story for misfits."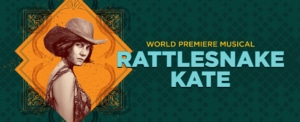 DETAILS
Rattlesnake Kate
Feb 4 – Mar 13 • Marvin & Judi Wolf Theatre
https://www.denvercenter.org/wp-content/uploads/2022/01/RATTLE_3x3-show-tile.jpg
675
675
DCPA Press
DCPA Press
2022-01-13 10:41:50
2022-01-13 12:06:01
Reviving a Legend: Rattlesnake Kate