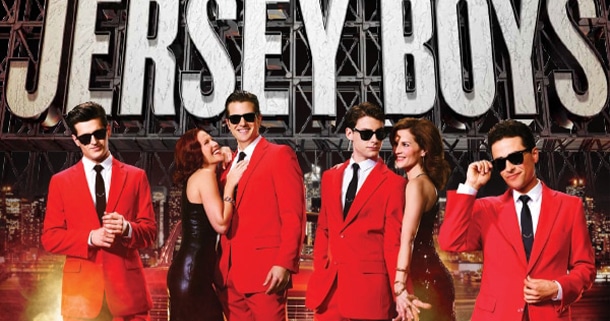 The Costume Design of Jersey Boys
Music can certainly transport you to a different time and place, but if that time and place is before your time and place, you might need a bit more context.
Enter the costume designer. This artist — along with the set, prop and lighting designers among others — helps to take an audience on a journey.
In Jersey Boys, costume designer Jess Goldstein had to represent the career of Frankie Valli and The Four Seasons from 1951 until their induction into the Rock 'N' Roll Hall of Fame in 1990.
This Tony Award-winning costume designer got his start with Sam Shepard's highly acclaimed off-Broadway production of Buried Child set in the 1970s and went on to design for The Merchant of Venice with Al Pacino, Henry IV with Kevin Kline and Julius Caesar with Denzel Washington among many others. After working with director Des McAnuff at La Jolla Playhouse on Tartuffe in 2002, Goldstein was in the right place at the right time.
When Des was tapped to direct Jersey Boys, Goldstein was along for the ride. "I tell my students all the time that you just have to be so ready," Goldstein said in an interview with Stage Directions, "that things come to you when you're not expecting them, and come from odd places. One thing just leads to another thing in such a fateful way in the theatre."
Goldstein goes on to characterize a successful costume: "I think it should look effortless…. Costumes have to tell a story, they have to tell you who the character is as soon as the character walks on stage, and they reveal things about the character. My aesthetic is a little bit minimal, I suppose. I don't like a lot of stuff on a costume, unless it goes against who the character is. I like to do things with less. I love color, I love working with color and using it emotionally on stage."
Featuring nearly 200 different costumes or "looks" in the show, the actors are required to undergo a series of quick changes. Tommy has 12 changes, Nick has 11, Bob has 10 and Frankie has 15 — the fastest of which is a mere 15 seconds. Here is just a sampling of the original sketches brought to life on stage.
---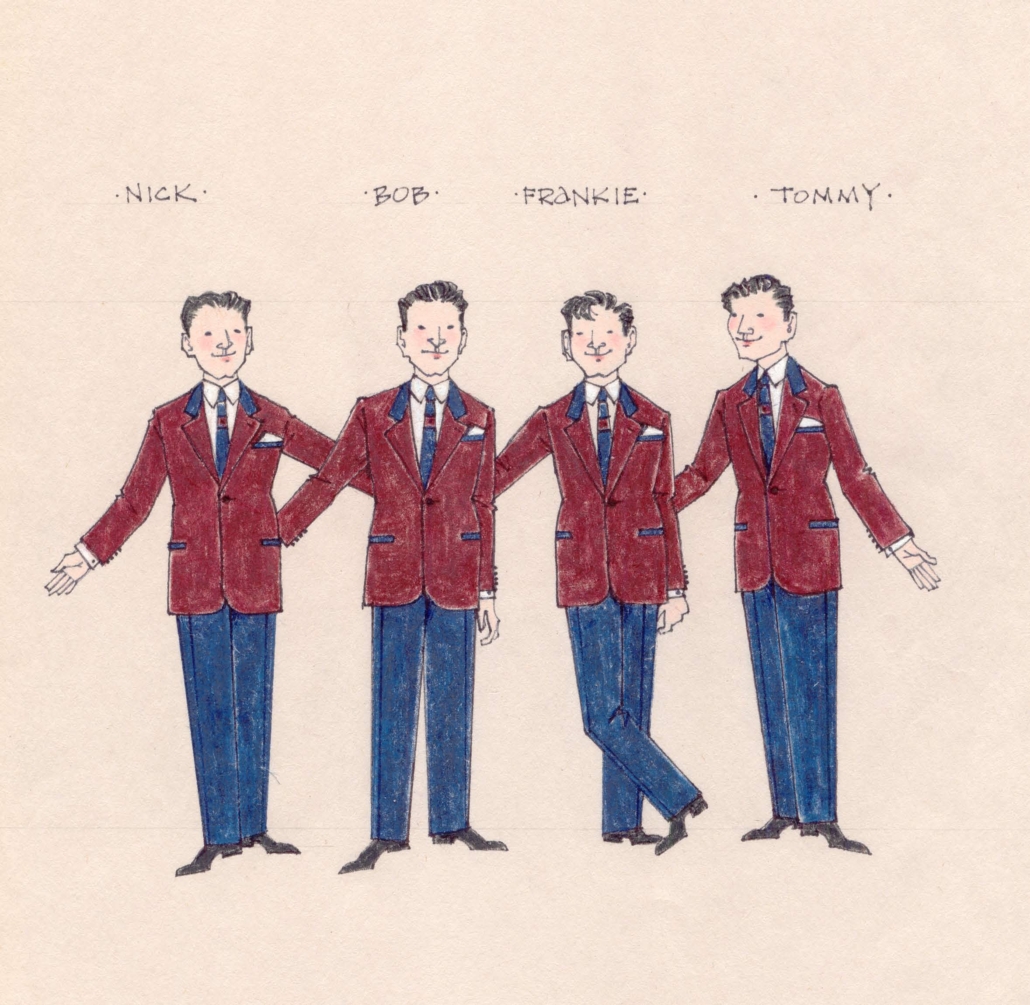 ---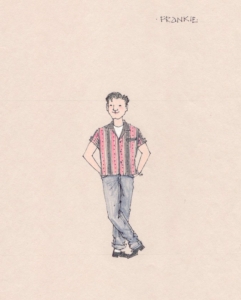 ---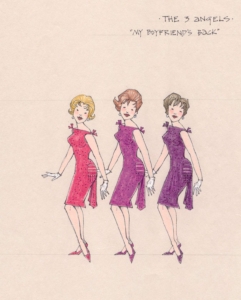 ---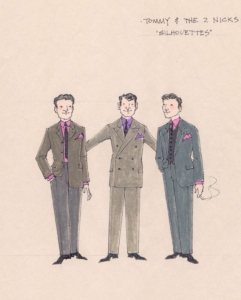 ---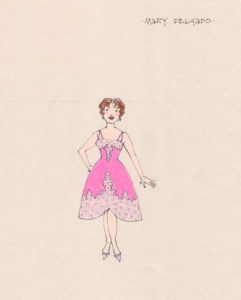 ---
DETAILS
Jersey Boys
April 15 – 17, 2022
Tickets
https://www.denvercenter.org/wp-content/uploads/2022/02/Jersey_Boys_610x375.jpg
375
610
DCPA Press
DCPA Press
2022-03-01 15:19:40
2022-03-01 15:54:31
The Costume Design of Jersey Boys