Come From Away continues to offer comfort in the face of adversity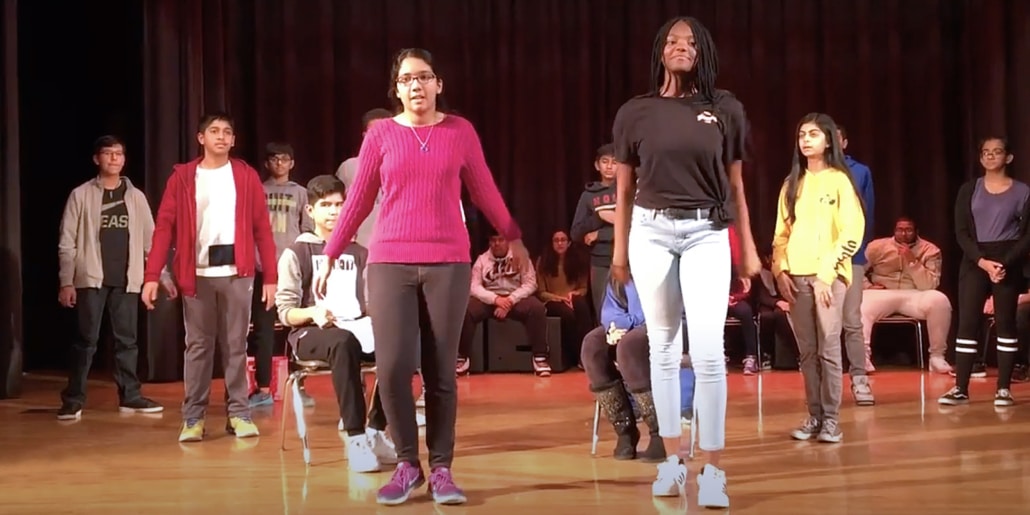 Eighteen years ago, the United States experienced the worst terrorist attack in its history. The reverberations are still felt not only throughout this country, but across the world.
One bright spot in that bleak time was found in the small community of Gander, Newfoundland whose people took in and cared for 6,700 passengers from 38 flights that were unexpectedly grounded.
That story of kindness and compassion was celebrated in the 2019 Broadway tour of Come From Away. As the initial tour traveled across the country, schools in each market were invited to participate in a program called "I Am an Islander." Students were encouraged to conduct interviews on a topic or issue affecting the respective community. (Read more about our local participation.)
As the anniversary of 9/11 approaches, Come From Away revamped its "I Am an Islander" program so that students — whether attending school in person or remotely — can use the prompts and tools to investigate current challenges facing communities including COVID-19. An at-home version of "I Am an Islander" gives students the opportunity to process the global pandemic on their home and community, capturing these narratives in a unique, creative project they can share with the world through the Come From Away channels.
Participants are encouraged to interview friends, family members and community leaders to assess their responses to the pandemic or other challenges with which they are faced. Then, these stories are transformed into songs, poems, films, visual art, podcasts and much more. This approach not only helps students learn interview skills but also exhibit empathy in the way they utilize respondents' stories. When complete, students may post their final projects to social media using #IAmAnIslanderProject and tagging Come From Away for the opportunity to be featured on the show's official channels.
Students or schools that would like to participate, may download the "I Am An Islander" guide or visit https://comefromaway.com/studentgroups.php.
Make sure to tag @DenverCenter too so we can share your projects.
https://www.denvercenter.org/wp-content/uploads/2020/09/Screen-Shot-2020-09-08-at-2.40.53-PM.jpg
803
1607
DCPA Press
DCPA Press
2020-09-08 15:09:36
2020-09-08 15:09:36
Come From Away continues to offer comfort in the face of adversity