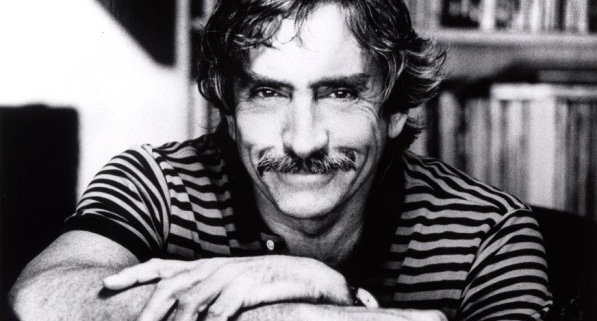 Deeper Dive: A closer look at Edward Albee's 'Who's Afraid of Virginia Woolf?'
Note: In this daily series, we are taking a deeper dive into the nine titles recently announced on the DCPA Theatre Company's 2020-21 season. In the video above, DCPA Theatre Company Artistic Director Chris Coleman talks about Edward Albee's 'Who's Afraid of Virginia Woolf?'

'It is like a brilliant, dazzling, funny train wreck'
Written by: Edward Albee

Year written: 1962
Director: Associate Artistic Director Rose Riordan
Dates: April 2-May 16, 2021 (Opens April 9)
Where: Jones Theatre
Genre: Tragicomedy
The play at a glance: There is no dysfunctional stage couple quite like George and Martha, and there is no better way to experience this powder-keg drama than up close in the intimate Jones Theatre. The funny and darkly unsettling duo welcome you into their living room, along with young couple Honey and Nick. But with every drink poured, George and Martha's takedowns get more heated, until the conversation descends into all-out marital warfare. How far can they go before this raucous night spills over? Lean in to the titillating shock and awe of Edward Albee's Tony Award-winning masterpiece. (But not too close.)
John Moore's interview with Edward Albee: 'I want people to imagine the unimaginable'
About the author: Edward Albee was widely considered to be America's greatest living playwright at the time of his death in 2017, having penned masterpieces such as The Zoo Story (1958), Who's Afraid of Virginia Woolf? (1962), A Delicate Balance (1966), Three Tall Women (1994) and The Goat, or Who is Sylvia? (2002). He won three Pulitzer Prizes for Drama, and two of his works won the Tony Award for Best Play. His plays, influenced by European masters such as Samuel Beckett, Eugène Ionesco and Jean Genet, are considered absurdist yet frank examinations of the modern condition. His favorite terrain included the psychology of marriage, sexual relationships and aging. Paula Vogel (Indecent) credited Albee's daring mix of theatricality and biting dialogue with helping to reinvent the post-war American theatre in the early 1960s.
Denver Post: Virginia Woolf among the 10 most important American plays
Says Artistic Director Chris Coleman: "This play is just the craziest night ever. There are so many demons this couple is wrestling with that surface through the course of the evening. It's like a brilliant, dazzling, funny train wreck. You cannot take your eyes off of it because you cannot believe what's happening. It's kind of shocking when you read it to realize it was initially produced in the '60s because it's pretty salty in its language. But it is an incredible excavation of a relationship that's toxic – and they are really magnetized to each other at the same time. There is intense love between George and Martha, and they so deeply need each other emotionally. I can't wait to see what it's going to be like in that tiny little Jones Theatre."
And … it's a love story! "The thing with Albee is … it's a mystery," Coleman said. "For so much of the play you're just trying to figure out what is the deal between these two humans? It's incredibly funny – while it's punching you in the gut."
GEORGE: "Dashed hopes and good intentions. Good, better, best, bested. How do you like that for a 'declension,' young man?"
About that salty language: "What people confuse as being obscenity or profanity in Who's Afraid of Virginia Woolf? was nothing other than brutal honesty," Albee once said. "And brutal honesty still shocks."
Albee, Take 2:" I want the audience  to be willing to reconsider whether all the values they brought into the theater are still valid when they leave. I don't want to necessarily tell them how to think, but I want them to be examining those values and see if they still believe them."
GEORGE: "I said I was impressed, Martha. I'm beside myself with jealousy. What do you want me to do … Throw up?"
Did you know? A 2010 Denver Post survey of more than 175 theatre-industry experts found Who's Afraid of Virginia Woolf? to be the fifth-most-important American play ever written."I think that's because of Albee's craftsmanship," Coleman said. "There is something mysterious and idiosyncratic in the way he puts this story together that we had never seen before. Albee gives you just enough information but also withholds just enough so you're always having to lean forward to figure it all out. And I think there is a level of emotional intensity in his work that even after all these years is still unique. And then there's the brilliance of his dialogue."
Critics Corner: The Denver Post once said of the play: "Who's Afraid of Virginia Woolf is antabuse for anyone addicted to alcohol – or married. But if theater is your habit, this is your club drug of choice."
MARTHA: 'We both cry all the time, And then what we do, we cry, and we take our tears, and we put 'em in the ice box, in the goddamn ice trays until they're all frozen and then … we put them … in our … drinks.'
Fun facts: Who's Afraid of Virginia Woolf? will be the first Albee play presented by the DCPA Theatre Company since Three Tall Women in 1997 … Who's Afraid of Virginia Woolf? was Edward Albee's very first full-length play. And, in 1966, it became Mike Nichols' very first film, starring Elizabeth Taylor and Richard Burton … When the story begins, it is 2 a.m. on an early morning in 1962. Albee declares it "Walpurgisnacht": The night witches celebrate the coming of spring. … When Who's Afraid of Virginia Woolf was first mounted on Broadway in 1962, it cost just $48,000 to produce.
John Moore was named one of the 12 most influential theater critics in the U.S. by American Theatre Magazine. He has since taken a groundbreaking position as the Denver Center's Senior Arts Journalist.
Our 'Deeper Dive' series to date:
https://www.denvercenter.org/wp-content/uploads/2020/03/EdwardAlbee.jpg
462
597
John Moore
John Moore
2020-03-31 13:29:07
2020-04-06 22:51:41
Deeper Dive: A closer look at Edward Albee's 'Who's Afraid of Virginia Woolf?'